Jordanhill School to invest £1m in new sports building
Jordanhill School in Glasgow is set to invest £1 million in a new sports building fit for the 21st century for both its pupils and the local community.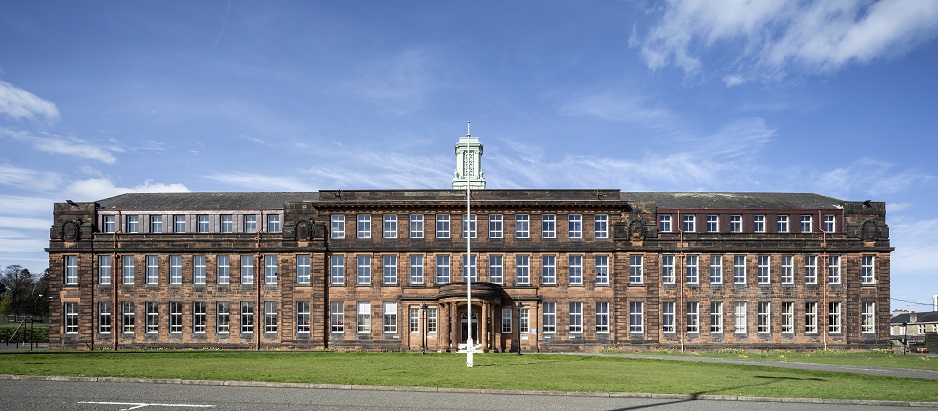 The board of managers at the comprehensive school announced plans to transform its PE facilities, including the creation of a new fitness suite and a total renovation and expansion of its changing rooms.
A £1.6 million financial contribution has been agreed with CALA Homes, which is behind the current housing development of Jordanhill Park, immediately adjacent to the school, and previously the Jordanhill campus formerly owned by the University of Strathclyde.
---
---
The sports facilities at the primary and secondary school are 50 years old and are badly in need of significant investment so they can be upgraded.
Currently the school lets its sports pitches to many community groups, but due to the inadequate state of the facilities they cannot provide access for several users. All these shortcomings are addressed in the state-of-the-art facilities, meaning 100% access for all community groups given permission to use them.
The school hopes to take forward the project in 2021.
The financial contribution was agreed after Jordanhill School's board of managers carried out an in-depth review on the impact of CALA Homes' Jordanhill Park development on the school.
---
---
A spokesman for the school said: "We are extremely grateful to CALA Homes for agreeing to this financial support. Our sports building is over 50 years old and is very badly in need of upgrading. We believe this development contribution would allow us to do just that.
"In return, we are proposing to revamp our Admissions Regulations to include Jordanhill Park and the existing List 2 addresses. If this important decision is given the go ahead, it would allow us to realise a long-held ambition to treat all addresses in our historic area on the same basis. It is in the best interests of the school, its future pupils and local residents.
"Meanwhile the current and future generations of pupils and the community could enjoy the significant benefits of the new sporting facilities."
---