JR Group gears up for busy summer to deliver trio of projects for Link
Construction firm The JR Group has reached significant milestones in the development of three of its affordable housing projects for Link Group.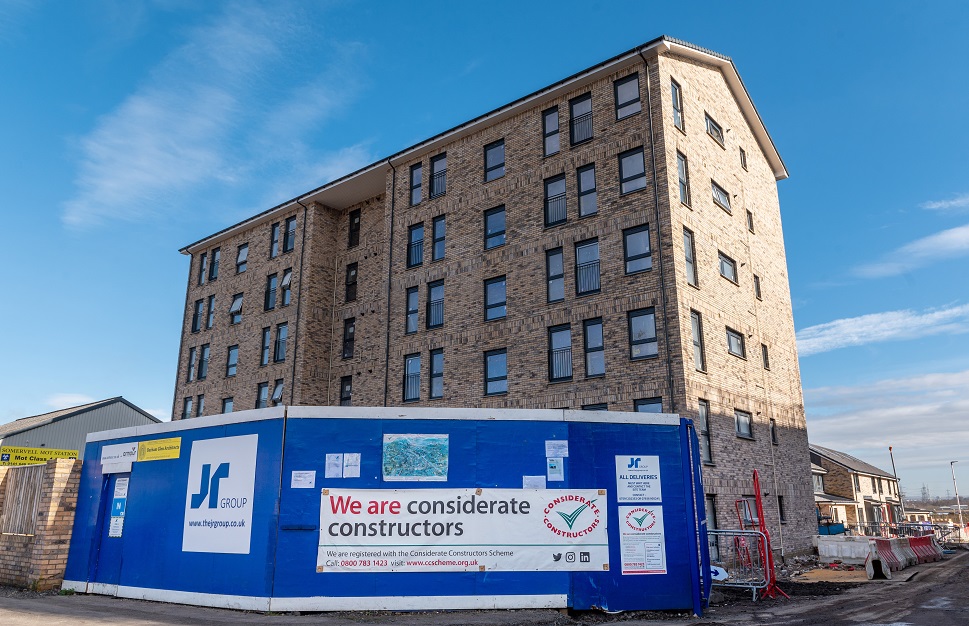 The trio of projects will see 158 new homes being delivered across Cambuslang, Paisley and Coatbridge, and with construction set to heat up over the coming months, the company expects to have all three handed over to the housing group by the end of summer 2021.
The JR Group has made strong progress in the construction of 86 homes – which will be available for rent or shared equity – in Bridge Street, Cambuslang.
---
---
Set across 10 apartment blocks, the development of affordable homes includes one- and- two-bedroom flats, of four and six storeys, along with a range of two- and- three-bedroom terraced and semi-detached houses.
The Paisley-based construction group has also made good progress at a key development in Amochrie Road, Paisley, involving the development of 36 new flats at the site of the former Foxbar pub.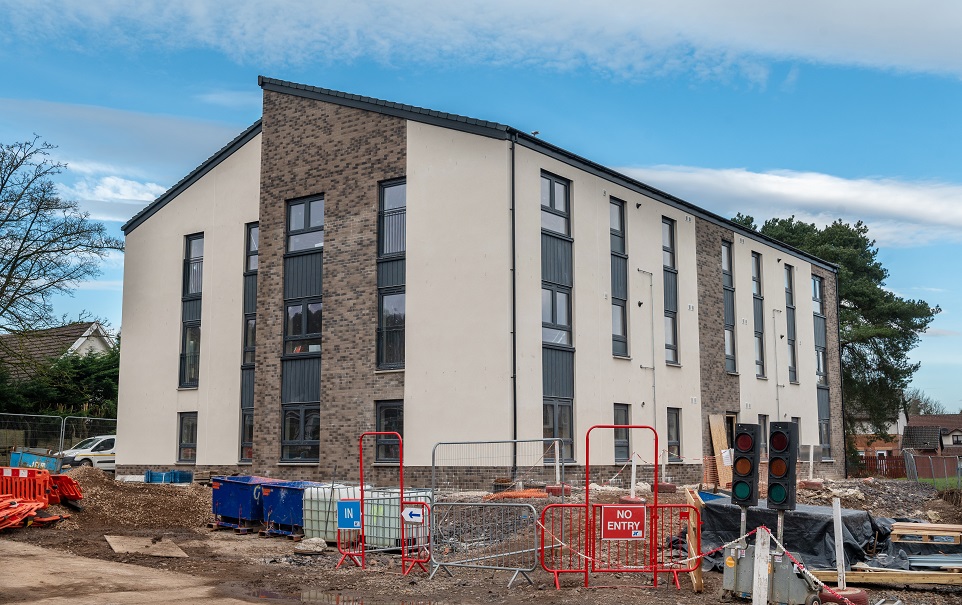 The JR Group purchased the bar with the aim of breathing new life into the area, which was being negatively impacted by the presence of the unused building. The site is now being transformed into new housing which will consist of three, three-storey blocks of 12 flats.
---
---
It is also full steam ahead for delivering an exciting project in Laxford Place, Coatbridge, which will result in the delivery of 18 new houses and 18 flats – bringing a welcome boost to the local housing need.
John Murdoch, construction director at The JR Group, said "We're delighted to continue to progress these three of our key developments in Cambuslang, Paisley and Coatbridge.
"We have worked with Link Group on a range of projects for many years and we're delighted to be strengthening that relationship as we work to deliver high-quality, affordable housing in these three areas.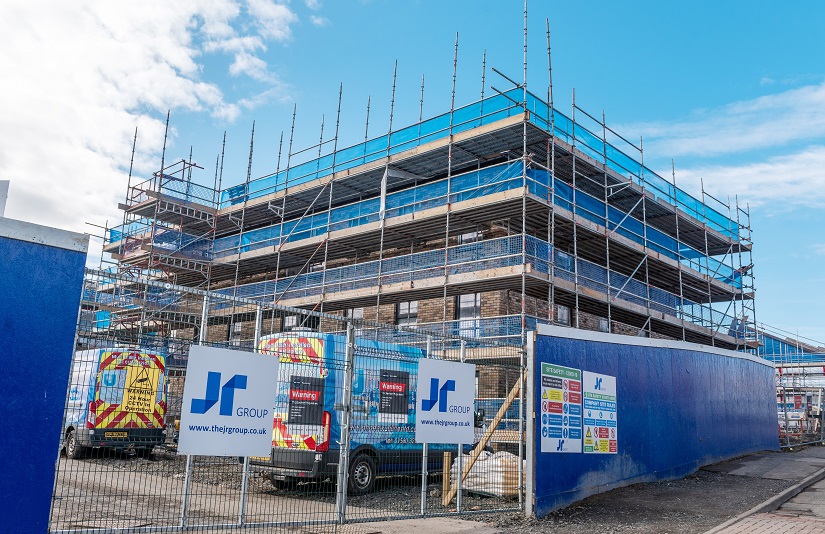 "Each project has been going very well so far, despite the restrictions around the COVID pandemic and I look forward to successful completion in the near future."
---
---
Andrew Dallas, project director for The JR Group, added: "COVID has brought the industry many challenges, however we have adapted well to the new guidelines and have managed to continue to progress with projects such as these for Link Housing.
"To be able to hand over the volume of homes such as this, in times like these, is testament to the hard-working team on the ground. We are gearing up for a very busy summer of construction and looking forward to the next phase of the project – completing and handing over these much-needed, high quality, new homes."
---