Just a Minute with Donald W Orr
Donald W Orr, MD of Unitech Services Ltd and president of electrical trade association SELECT, steps into the Just A Minute hot seat.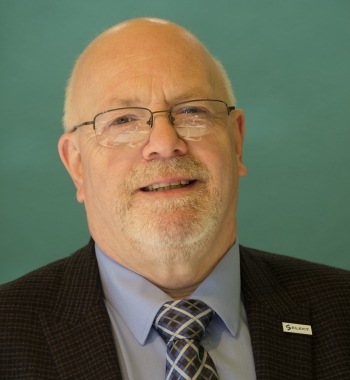 How did you get started in the industry? I took an electrical apprenticeship after school, qualified as an electrician and then an approved electrician before starting Unitech in 1986.
Biggest professional achievement: Becoming the president of SELECT, joining the FSA Standing Committee and founding and growing Unitech.
---
---
Best advice you received: Time flies when you're having fun. I've always said that I'll retire when this stops being fun.
What do you like most about your job? Meeting, dealing with and helping others every day.
And the least? Being tied to a desk (not literally of course).
What is the most important part of the industry? Collaboration, cooperation and seeing the bigger picture. A good example is the Alarm Ambassadors initiative that is currently being undertaken by my fellow members of SELECT, in which electricians are giving up their time to install free Aico alarm systems for vulnerable people. These guys didn't think twice about offering their services to help those in need – it's been really heartening to see.
---
---
If you could change one thing in construction, what would it be? An agreement to abolish retentions and introduce fair payment times throughout the supply chain.
What are the biggest challenges your firm has faced since the beginning of the Covid-19 pandemic? Having to diversify and adjust quickly as Covid developed and help those around us.
Has anything changed for the better? People are communicating better and I don't just mean via technology; they seem to be more open and helpful than ever.
How do you receive your industry news? Online mostly, although I still enjoy getting my hands on print versions of CABLEtalk, FSM and FM magazines.
---
---
How would you change Scottish Construction Now? So far so good – keep up the good work!
Which social media sites do you find the most useful? LinkedIn.
Hobbies and interests: Driving and walking, although I really should be getting back onto the golf course .
Favourite holiday destination: Las Vegas, although there's still much more of Scotland to explore.
---
---
---