Just a Minute with Dr Mila Duncheva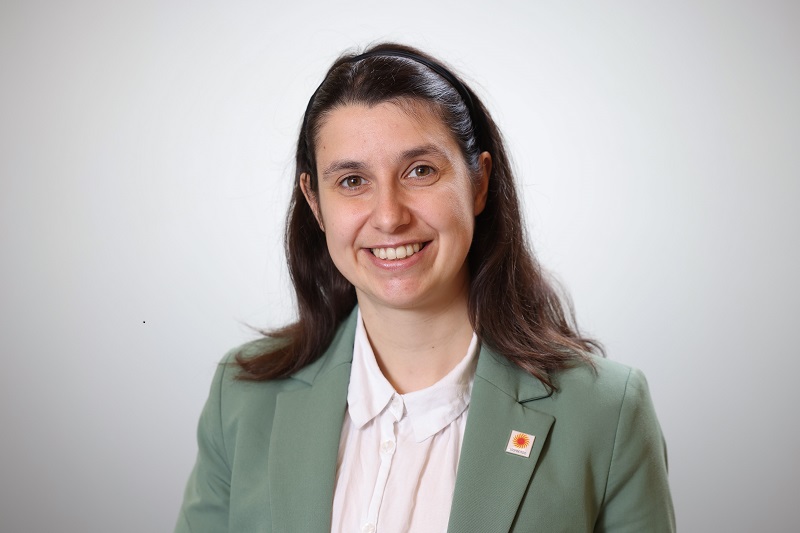 Next up in Scottish Construction Now's Q&A is Dr Mila Duncheva, business development manager UK & Ireland at Stora Enso Building Solutions and chair of the BE Change Makers.
How did you get started in the industry?
From a young age I enjoyed a mix of creative and technical subjects, which led me to study architecture at the University of Kent. I've always had a passion for innovation and my PhD on the topic of Engineering the Future enabled me to direct my career towards helping to deliver a better built environment for all and brought me to Scotland, via the University of Strathclyde.
---
---
Biggest professional achievement:
Becoming a chartered construction manager was a huge achievement for me. After spending four years working on building sites as an academic observer, I felt proud to be given the opportunity to advance my career to the next level and gain formal accreditation.
Best advice you received:
Sometimes you need to stop focussing on what other people are doing and prioritise yourself. Of course, professional fulfilment is important but also try and do something that you enjoy – take that risk!
---
---
What do you like most about working in construction?
I really enjoy working with timber and other natural materials – seeing the buildings come to life is always a great feeling.
My role as chair of the BE Change Makers has also enabled me to build both professional and social connections with people who are as dedicated as I am. This has been really motivating as we've been working to drive more sustainable construction together, and it's been a great opportunity to widen my viewpoint of the built environment.
And the least?
---
---
When I first started my PhD in 2014, it wasn't easy to get used to the format of formal meetings – this is a skill I've honed in by chairing the BE Change Makers monthly meetings and facilitating Offsite Solutions Scotland board meetings at BE-ST. I now enjoy being part of board meetings, leading conversations and setting agendas.
What is the most important part of the industry?
The influence that we have on people's lives and the natural environment. By selecting more sustainable and environmentally conscious materials, we can ensure that the natural world around us remains in balance.
If you could change one thing in construction, what would it be?
---
---
The built environment has such an important role in our lives, but is also a huge contributor to carbon emissions, so it's tricky to pinpoint just one thing that needs to change.
To help future-proof the sector, I think we need to focus on four things:
The integration of sustainable practices.
Prioritising equality, diversity and inclusion.
Providing more opportunities for those looking to develop green skills
Embracing digital tools.
Along with that is the need to ensure underrepresented groups and young people have a voice and an opportunity to be heard. That is the ambition of the BE Change Makers and over the past two years as part of the group, I have been involved with various activities to support change across the sector. I'd encourage anyone who can to join us.
---
---
What are the biggest challenges you faced since the beginning of the Covid-19 pandemic?
From a professional perspective, I decided to change jobs twice during the pandemic. The extra free time helped me to realise the value of my skills and where I wanted to be.
How do you receive your industry news?
Mostly from LinkedIn but I also enjoy listening to podcasts which cover topics relating to the built environment.
How would you change Scottish Construction Now?
I really like their spotlight articles on specific projects, it's always useful for finding out about upcoming developments and what's recently been granted planning permission – I just wish this was more integrated with my LinkedIn feed so I could find them more organically.
Which social media sites do you find the most useful?
In the past, I've found LinkedIn useful for highlighting the work I'm doing and building my network. If I'm speaking at an event, it's an especially great platform for letting people know I'll be there and encouraging them to drop by for a chat.
Hobbies and interests:
I really enjoy hiking and exploring the great outdoors. I've also picked up DIY which has been quite useful since I recently became a homeowner for the first time.
Favourite holiday destination:
It has to be Bulgaria! It's where I come from and it's the perfect place for relaxing, seeing the mountains and enjoying some delicious organic food.