Just A Minute with Gordon Nelson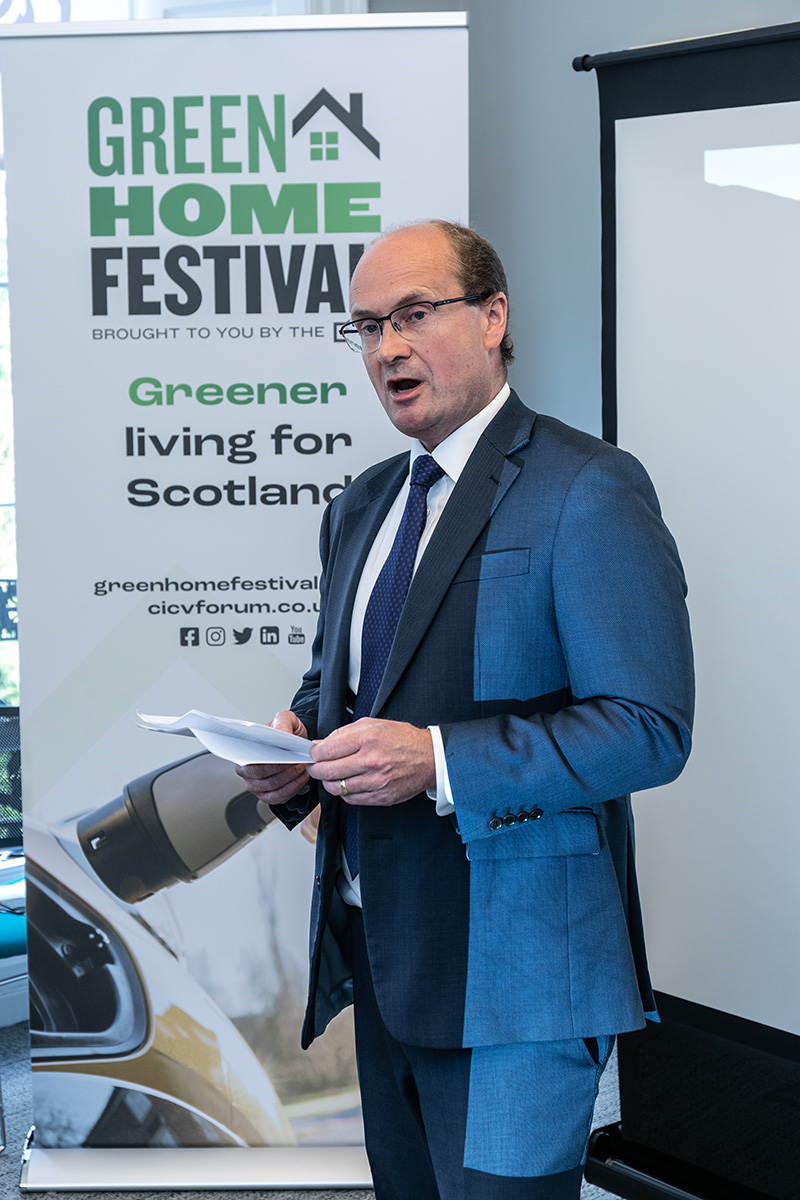 In the run-up to the CICV's Green Home Festival, event co-organiser and Scotland director of the Federation of Master Builders (FMB) Gordon Nelson takes on SCN's Just A Minute feature.
How did you get started in the industry? I joined the FMB in 2014. Having worked for another membership organisation, I jumped at the opportunity to work for the UK's largest trade association for the construction industry.
Biggest professional achievement: Being elected by construction industry peers as the Secretary of the Scottish Parliament's Cross-Party Group on Construction.
---
---
Best advice you received: To begin with the end in mind.
What do you like most about your job? Working with others in delivering new initiatives. A great example being the collaboration across the construction industry in planning and running the 2022 Green Home Festival, with the 2023 Green Home Festival beginning on 14th August in Edinburgh.
And the least? Online meetings are great for efficiency but I could do with more face-to-face conversations, interactions and meetings.
What if any permanent changes have been made within your company in the aftermath of the COVID-19 pandemic? Hybrid working. Whilst flexible working existed long before the pandemic, hybrid working is its main legacy for us.
---
---
Which newsletters/ bulletins do you receive? Key ones are Scottish Construction Now, Construction News: Daily News and political intelligence alerts from Dods.
How would you change Scottish Construction Now? I like it the way it is.
Do you read a daily newspaper? No – but I do enjoy reading a Sunday newspaper.
Which social media sites do you use and which do you find the most useful? I use Twitter (now called X!) and LinkedIn mainly, both are useful.
---
---
Hobbies and interests: I am a keen but very amateur cook, I enjoyed playing golf and owing to encouragement from my children, I have an emerging interest in wild swimming.
Favourite holiday destination: Italy.
---