Knight Frank names Edinburgh as future global urban hotspot
Edinburgh's growing status as a hub of innovation and the quality of life it has to offer places the city among the world's most aspirational future urban hotspots, according to Knight Frank's latest Wealth Report.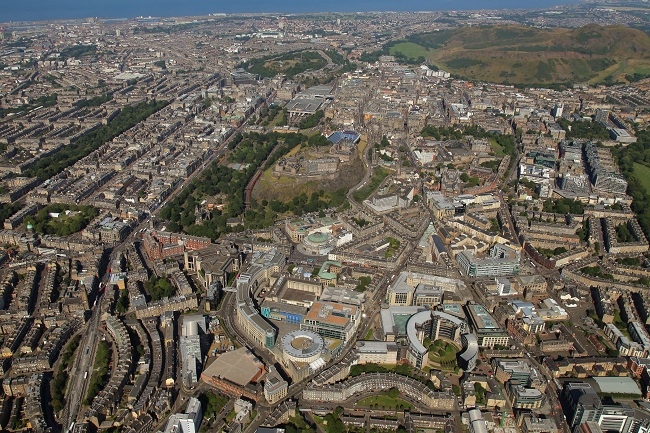 The annual analysis from the independent property consultancy ranked Edinburgh 31st in its new City Trifecta system, which adds wellbeing and innovation to metrics that capture the concentration of wealth in major cities. Including these metrics saw Edinburgh rise up the ranks more than any other city featured in the report, a total of 28 places.
Edinburgh was found to be among the top cities on the planet for wellbeing, ranking 8th in Knight Frank's City Wellbeing Index. The report also found the city is a growing centre for wealth, with around 30,600 high-net-worth individuals (US$1 million and over in assets) and just over 230 ultra-high-net-worth individuals (more than $30m) – placing it in the world's top 100.
---
---
Despite the challenges caused by the COVID-19 pandemic, luxury house prices in Edinburgh increased +5.8% in 2020 as demand for large family homes surged. This placed it among the top 25 major cities and ahead of most other European capitals, including London (-4.3%), Dublin (-0.7%), Madrid (-4%), and Berlin (+0.9%).
Alasdair Steele, head of Scotland commercial at Knight Frank, said: "Our annual Wealth Report once again underlines the attractiveness of Edinburgh on a number of fronts: the quality of life on offer, its growing reputation as a centre for cutting-edge research, the development of exciting new businesses, and its continued emergence as a thriving European capital.
"In many ways it is unsurprising to see Edinburgh feature so prominently in the report. The themes it touches on are just some of the influences behind Edinburgh's growing population and attractiveness to young people. In fact, our recent survey of students in the city showed that more than half expect to remain here when they graduate, which is higher than in previous years.
"Edinburgh has a great deal to offer as a place to live and work, and we only expect its attractiveness to increase in the years ahead as the city continues to develop, with a positive knock-on effect for investment in its property market."
---
---
Toby Withall, partner at Knight Frank Edinburgh, added: "While the COVID-19 pandemic has presented its challenges for Edinburgh, the residential property market has remained relatively buoyant and demand for commercial space has been resilient. The city's attractiveness, combined with the lack of new supply for offices, will continue to have an impact on available space and, subsequently, the direction of rents.
"But, for many businesses, the cost of operating from Edinburgh is still significantly lower than many other major European hubs, which should maintain its position as a great location for corporates and scale-ups alike."
---