Leadership refreshed at Mott MacDonald
Engineering, management and development consultancy Mott MacDonald has unveiled a new chairman and managing director.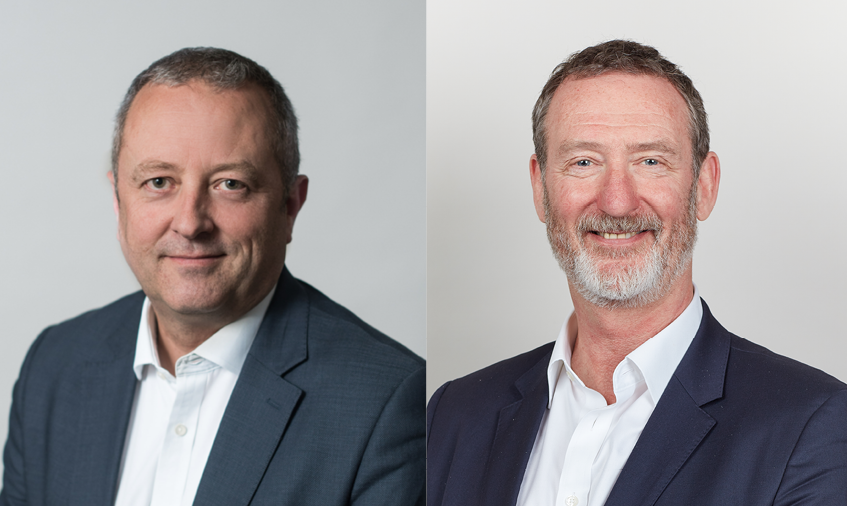 Mike Haigh will be the firm's new group chairman, succeeding Keith Howells who retires after 45 years, the last eight as chairman. James Harris will take over from Mike as group managing director.
They will begin their new roles in July 2019.
---
---
Mike and James have played central roles in Mott MacDonald's business strategy since taking senior positions in the company. Mike is a vocal advocate for technical excellence and digital technology, and the opportunities that this can bring to infrastructure projects. Digital transformation continues to be a major focus, creating innovative new services for clients and integrating technology into all facets of new and existing infrastructure to deliver social, economic and environmental benefits. Mike is also a proponent of employee ownership and the creative, innovative and economics benefits these firms offer.
James has driven forward core initiatives such as embedding carbon reduction in operational and project decision making and expanding support for clients to tackle climate change and build resilience. He was member of the Green Construction Board's Infrastructure Working Group, which produced the seminal Infrastructure Carbon Review (ICR) for HM Treasury in 2013, followed by the world's first international standard for managing infrastructure carbon, PAS 2080. With the ICR setting out the principle that major cost efficiencies could be achieved by decarbonising the delivery and operation of infrastructure assets, PAS 2080 explained how to do it.
Together, they will also be advancing the company's global wellbeing and mental health programmes and its award-winning approach to equality, diversity and inclusion – which led to Mike been named by The Women's Business Council and Management Today as one of the top 30 men tackling gender inequality in the workplace. James was named a Leading Ally Executive by LGBT+ professional networking organisation OUTstanding together with the Financial Times.
Both pay tribute to Keith who, after 14 years as managing director and then chairman, leaves a powerful legacy of stewardship and commitment to the group's employee-ownership. James said: "With Keith at the helm we've evolved greatly as an organisation, not only in the people we work alongside but also in the roles we recruit for. The digitisation of our work means we're now often recruiting for data scientists, software architects and information consultants, which perhaps did not exist in our industry eight years ago."
---
---
Mike added: "Keith has been an inspirational leader and not only for our 16,000 colleagues. Over the years he's championed and helped drive better practices across the engineering profession, especially in safety, ethics and equality. We all wish Keith the very best for the future, and while we know he is retiring, we're delighted that he is going to continue to be actively involved in the industry."
---