Linthouse unveils £10.2m project to transform Govan school into new homes
New high-quality homes for rent are coming to Govan in a £10.2m housing boost from Linthouse Housing Association.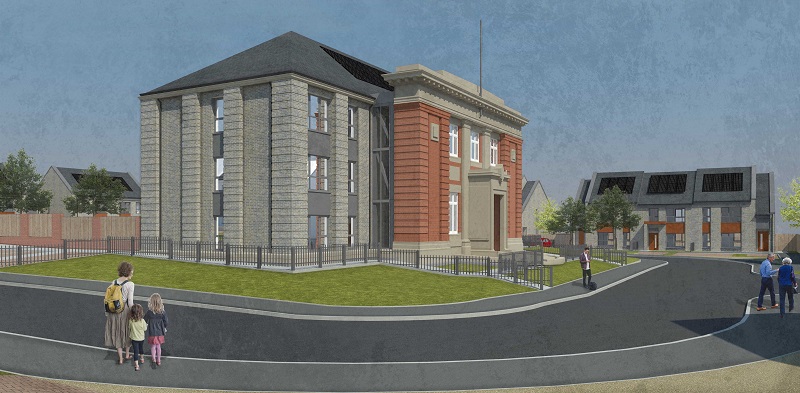 The Association revealed this week that it has begun work on brand new properties at the former Drumoyne Primary School in Shieldhall Road having purchased the land from Glasgow City Council.
Linthouse is building 49 new homes on the site while preserving the façade of the renowned 1930s building which closed in 2010 and since then has fallen into disrepair.
---
---
Linthouse said the beginning of work was a "great boost" for the wider Govan community. The homes are expected to be complete in the early summer of 2022 and will consist of a range of 2 apartment flats to larger family homes.
Alec Leishman, chair of the Linthouse management committee, said: "The management committee and staff at Linthouse Housing Association are all hugely excited about this project.
"We have been looking forward to getting started on this for a long time and it is very rewarding to know that we will soon be able to offer our community some shiny new affordable homes on the site of Drumoyne Primary.
"The enhancement of homes and housing opportunities is what we all work towards and it gives us enormous pride and satisfaction to know that in this - and in other projects - we are gladly reaching that goal."
---
---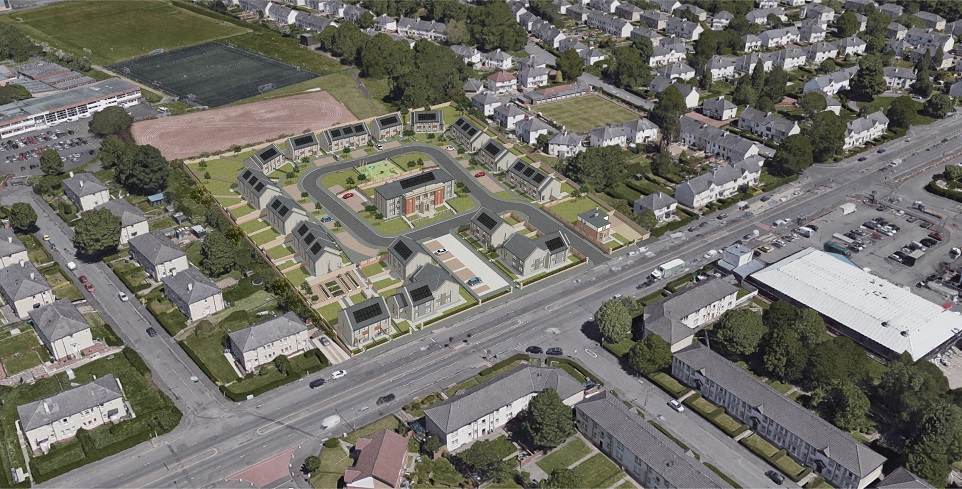 The project has been made possible with funding support from Glasgow City Council and the Scottish Government.
Councillor Kenny McLean, city convener for neighbourhoods, housing and public realm, said: "It is great to see work beginning on the site of the former Drumoyne Primary School to deliver a range of new homes for people and families in the area. We were delighted to support this project, one that will ensure that a site that was at the heart of the community continues to serve local people."
Irene Campbell, Linthouse's chief executive, said: "This development is a first for Linthouse as it is over 12 years since our last new build. The transformation of the former semi-derelict primary school into attractive new homes for the local community will, at the time of the current health pandemic, really lift our tenants' and the local community's spirits.
---
---
"We readily acknowledge the support of Glasgow City Council and the Scottish Government who share our vision of delivering new homes for our community."
Gail Sherriff, the Association's depute CEO and who heads up the development and asset team, added: "This is a significant development for the Association. Our management committee determined two years ago its desire to become a 'developing' association again, after a long period of new build inactivity. These new homes will help the Association to offer our tenants more choice when it comes to family homes with back and front gardens. We are all very excited about this development."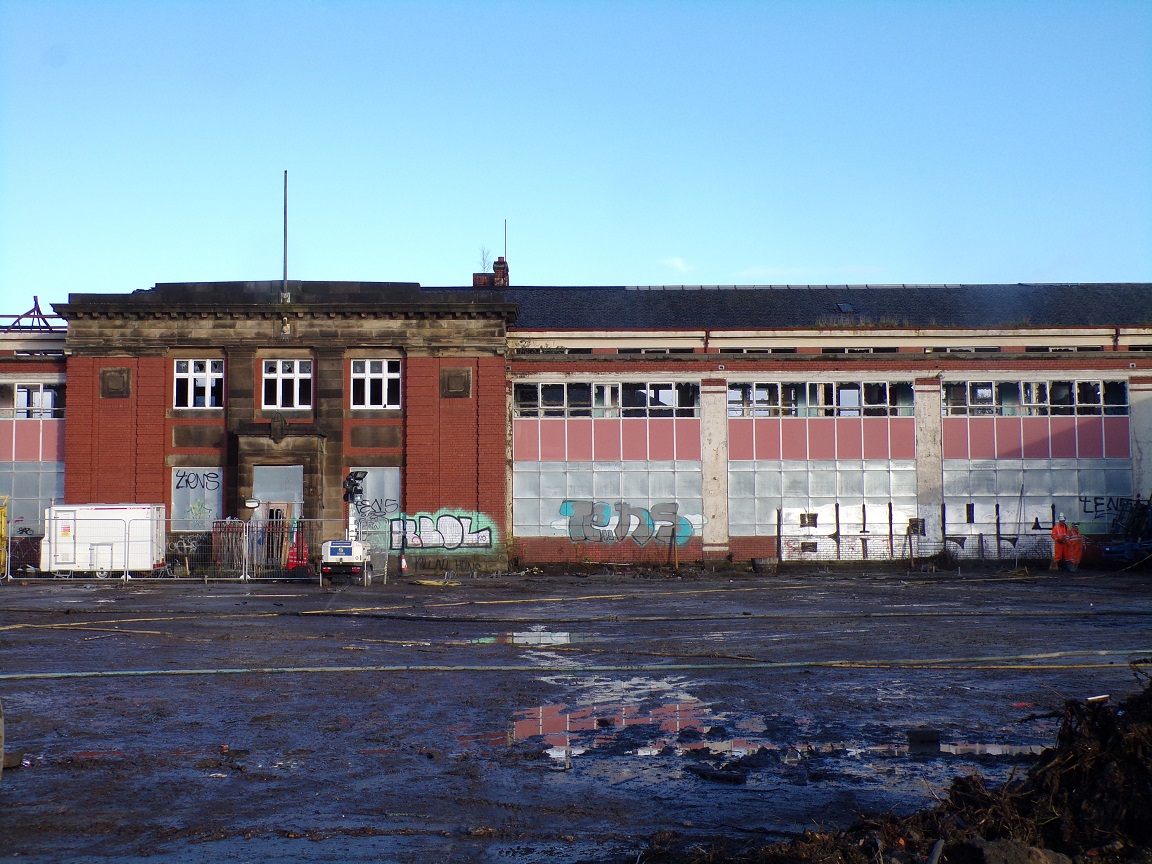 The first stage in this new development involves the partial demolition of the old 1930 school building, while retaining the main entrance façade, which will then become the central focal point with a block of brand new two-bedroom flats situated directly behind. The project will also include a new play area and allotment and community garden area. The former janitor's house will be refurbished and become a family home.
---
---
The new homes have been designed by Grant Murray Architects and will be built by CCG (Scotland) Ltd.
CCG managing director David Wylie said: "The former Drumoyne Primary School is the first new build residential development between CCG and Linthouse Housing Association. We have a long-standing history of working with each other on various maintenance contracts so we are delighted to have commenced works on what will be a very interesting project for us and the wider Govan community. We thank Linthouse for their continued support and look forward to working with them as we progress to a 2022 completion."
---