London & Scottish Investments welcomes major boost at Cowdenbeath retail park
Property development company London & Scottish Investments' new £9 million retail development in Cowdenbeath town centre has been given a boost with the opening of Lidl and B&M stores.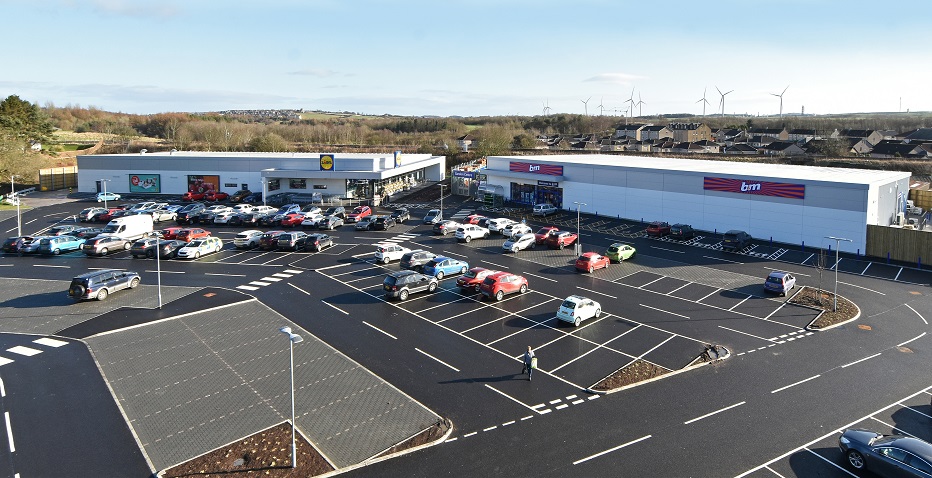 The new retail development at North End Road created 70 employment opportunities with a further 30 added during the construction phase, many of these local contractors. Lidl, the 100th store in Scotland, and B&M have helped transform Cowdenbeath's high street.
The two new retail units offer 47,000 of retail space and 240 car parking spaces for visitors, on a former greyhound track that has been derelict since the 1970s.
---
---
London & Scottish purchased the site from Tesco and has built a development at North End Road that breathes new life into this area of town.
The Fife Economic Strategy for 2017-2027 includes targets for attracting new employees to the town, increasing new projects in the town centre and bringing derelict land into productive use. The new Lidl and B&M retail development from London & Scottish is a project that achieves these ambitions.
Andrew Richardson, development director, London & Scottish Developments, said: "We are delighted to see both Lidl and B&M open and the development completed. North End Road was derelict for such a long time and it is now a retail destination in Central Fife.
"Not only has this helped the regeneration of Cowdenbeath, it is offering local people the opportunity to shop locally rather than having to travel further afield."
---
---
"Both Lidl and B&M are at the forefront of a UK wide retail expansion. This is Lidl's 100th store in Scotland. We are delighted they chose Cowdenbeath and the North End Retail Park to help create an excellent retail destination for Fife and create valuable new jobs and a revitalised town centre."
---