Lovell and Rural Stirling Housing Association mark completion of Callander site
The last tenant has completed their move to Rural Stirling Housing Association's new 50 home development at Claish Farm, with the construction by Lovell now complete.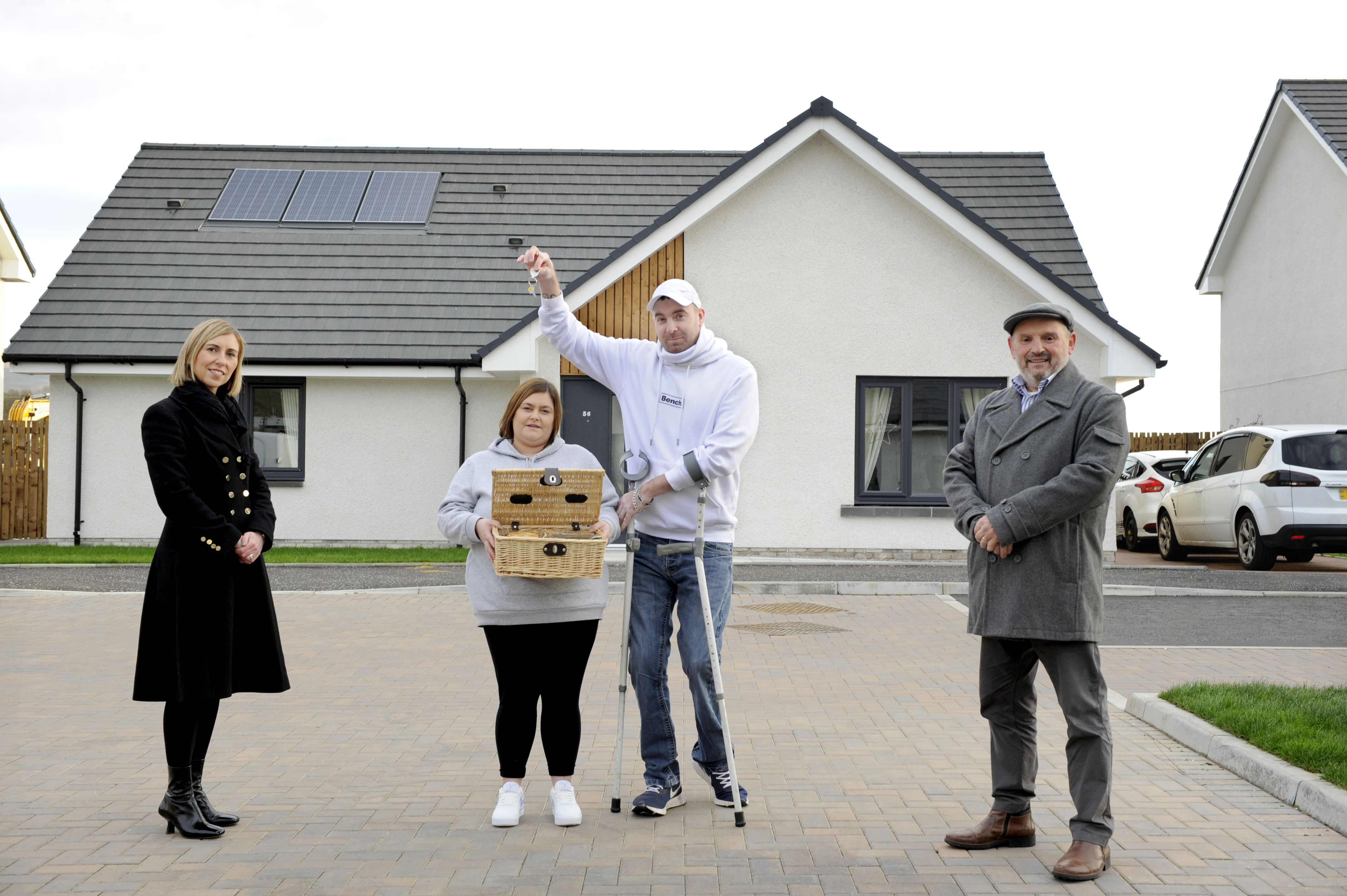 Joseph and Sarah Thain were among the last tenants to move into their home at the development on the outskirts of Callander (2 December) and were presented with a welcome basket for them to enjoy in their new home.
The development at Claish Farm contains a total of 50 units, a mixture of 1 and 2 bedroom bungalows and 2, 3 and 4 bedroomed houses.
---
---
In February, the development won Silver in the Lovell National Health & Safety Awards and was praised for accessibility and use of paving, as well as its safety procedures during Covid- and building good relationships with neighbouring businesses.
Sarah Freel, partnership manager for Lovell, said: "We are very proud of our development at Claish Farm which will deliver 50 much-needed new affordable houses to Callander. We have already had other local authorities and housing associations ask us about the site and how it might be replicated elsewhere which shows the quality of our design and construction process."
"I would like to thank Rural Stirling for all of their assistance and support. They have been a tremendous partner and I hope that we can work together with them again in the future."
Mark Griffiths, chair of Rural Stirling Housing Association, added: "It is great to see the last tenant move into our fantastic new development at Claish Farm and for us to take control of the site, which adds 50 desperately needed homes to the area."
---
---
"Tenants have already told us they are impressed with their new homes and the fantastic design and construction by Lovell and I hope we can work together on projects in the future."
---