Lovell picks up second award for outstanding customer service
Lovell Homes has been recognised for the second time this month with a prestigious award for its outstanding customer service, receiving a Gold award from specialist market research company In-house Research.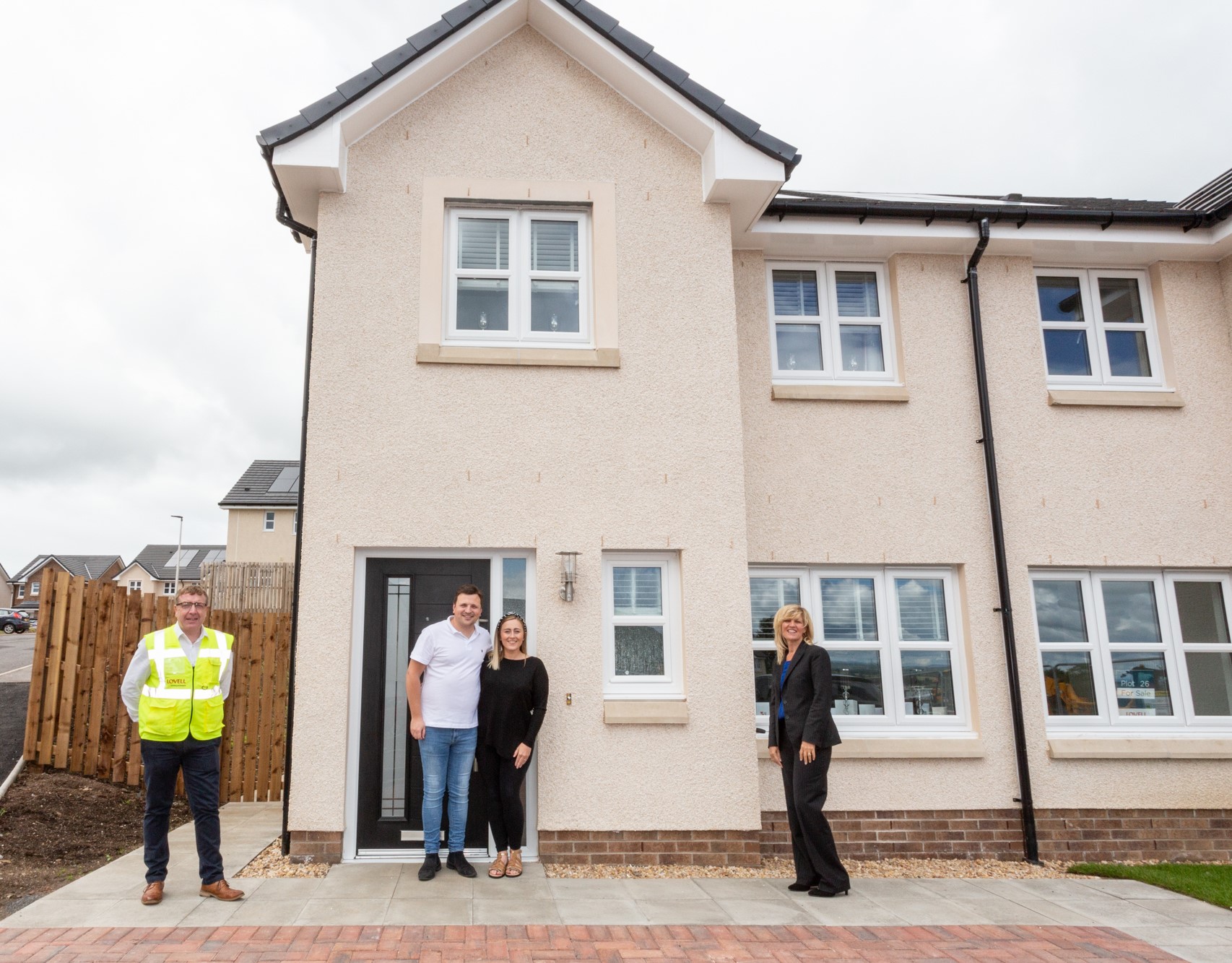 This news follows the announcement last week that Lovell has been awarded five stars in the HBF 2021 National New Homes Customer Satisfaction Survey.
Wholly independent and based purely on customer feedback, the In-house award recognises the committed approach to customer service and consistently high building standards Lovell Homes delivers. Between 1st January 2020 to 31st December 2020, every Lovell Homes customer was given the chance to complete the survey, giving them a fair and equal opportunity to provide feedback on their experience of buying a new Lovell home.
---
---
Kevin McColgan, Lovell regional managing director in Scotland, said: "We are thrilled to have been recognised with a prestigious Gold award from In-house Research. We do everything we can to make sure our customers have a great experience when buying a Lovell home and this award reflects the dedication of every single team member that goes above and beyond to ensure our customers are completely satisfied.
"Our teams have faced many challenges over the last year as a result of the pandemic so to be recognised with two significant customer satisfaction awards in such a short space of time is a real tribute to their passion and commitment and highlights our dedication to delivering homes of exceptional quality."
Tom Weston, chief executive at In-house Research, added: "We are extremely proud to be working with such a customer-focused business. The Gold award recognises those who put their customers at the heart of everything that they do.
"This award places them alongside some of the best companies in the UK for customer service. It's only through delivering an exceptional service throughout the customer journey, that recommendation scores reach this level. We are so pleased to recognise all the staff at Lovell that have contributed to the achievement of this award."
---