Major fundraising campaign launched to re-open Edinburgh's Filmhouse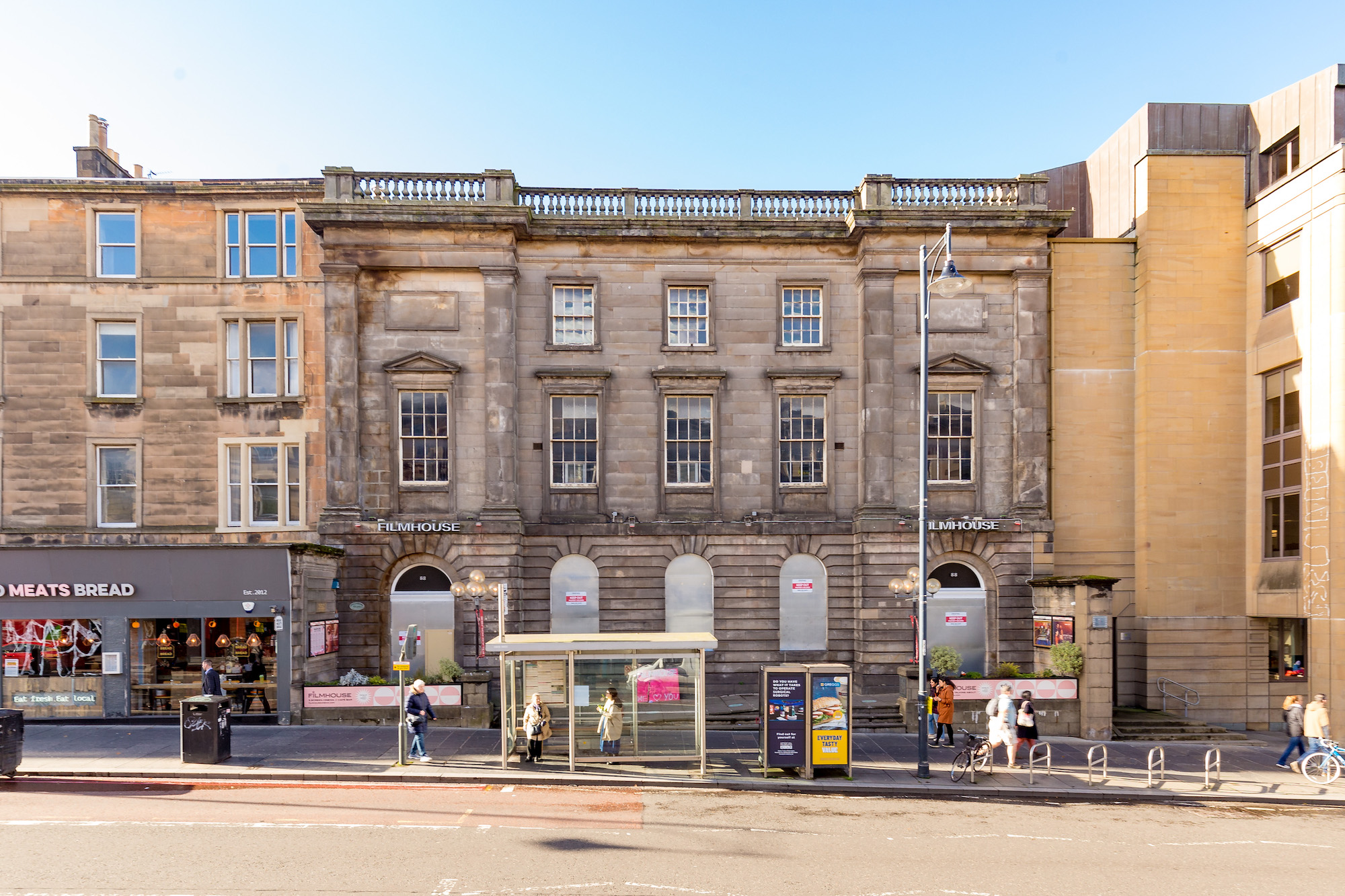 A fundraising campaign is underway to re-open Edinburgh's Filmhouse, a well-loved cinema known for presenting one of the most ambitious and diverse cinema programmes in the UK. The ambition is for Filmhouse to open its doors once again in 2024.
Newly formed charity Filmhouse (Edinburgh) Ltd. and Caledonian Heritable have agreed an interim lease to enable a period of fundraising for essential refurbishment works to the cinemas and public areas. Caledonian Heritable, who acquired the building in early 2023, are currently undertaking a programme of upgrades to the fabric and will gift all projection equipment to the new Filmhouse, including the customised analogue 35mm and 70mm projectors.
As a key step, a major fundraising campaign was launched by Filmhouse (Edinburgh). Once they have raised sufficient funds to refurbish the cinema they will enter a 21-year lease with Caledonian Heritable, operating once again as an independent cinema venue celebrating the diversity of filmmaking worldwide.
---
---
Filmhouse (Edinburgh) Limited was formed in late December 2022 by four former Filmhouse colleagues:
James Rice, former programme manager and now a cinema strategist at specialist consultancy Mustard Studio;
Rod White, former Head of Programming; David Boyd, former Head of Technical;
and Ginnie Atkinson, former CEO of Filmhouse and Edinburgh International Film Festival until 2010.
Mike Davidson CA, a strategic financial consultant, recently joined the Board bringing with him extensive charity experience. Filmhouse (Edinburgh) was granted charitable status by OSCR in the summer of 2023.
Filmhouse, which operated successfully as a cinema on Lothian Road from 1979, closed in October 2022 when its parent company, CMI, went into administration.
---
---
The re-opened Filmhouse would operate independently as a cultural cinema and would run the in-house café-bar to support the charity. From its reopening the venue would work to develop new audiences in Edinburgh, to support a wide range of local and national film festivals, and to deliver cultural cinema in all its diversity.
Screen Scotland, the City of Edinburgh Council and the Scottish Government have been working to secure a future for cultural cinema in the city across the months since the CMI's collapse.
Since Filmhouse (Edinburgh) Ltd. secured an exclusive agreement with Caledonian Heritable all three bodies have been working with the charity to support its ambitions and return Filmhouse to operation.
Following the news that Filmhouse (Edinburgh) had secured an interim agreement with Caledonian Heritable, Screen Scotland confirmed it has awarded Filmhouse (Edinburgh) Limited £60,000 to support its planning and development work in the near-term.
---
---
Ms Atkinson said: "This is a significant step on the journey towards restoring cultural cinema provision for the city. Filmhouse is more than just a cinema – it's a home for cinema lovers and for film festivals and is proud of its track record in the area of film education, which would continue.
"We are delighted to be able to launch the fundraising campaign with the goal of opening the doors to a newly refurbished cinema building in 2024.
Mr Rice added: "The building is in an ideal city centre location and is well configured, but currently in run down condition. We want to improve and modernise the whole experience of visiting Filmhouse so it can survive and thrive into the future and we need the support of everyone who wants the same thing."
A Caledonian Heritable spokesperson commented: "Caledonian Heritable have a long-standing appreciation of the vital importance of culture and the arts to the City of Edinburgh.
---
---
"We are pleased to be working with Filmhouse, Creative Scotland and the City of Edinburgh Council in anticipation of a new era at this key cultural venue."
Culture minister Christina McKelvie, said: "The Scottish Government is absolutely clear on the value of cultural cinema, and the importance of ensuring its future.
"I am delighted to see that work to secure its future is progressing, and I am grateful to all involved for their ongoing hard work and dedication."
David Smith, director of Screen Scotland, added: "Ginnie, James, David and Rod have worked incredibly hard over the last few months to secure this opportunity for the city and Scotland.
---
---
"I know that everyone round the table shares the same ambition – one also held by those many campaigners who raised their voices in support of the Filmhouse across recent months – to see the Filmhouse projectors kick back into life and the seats full of cinema lovers for decades to come. That's an ambition Screen Scotland is very happy to support."
Councillor Val Walker, culture and communities convener, said: "We are clear in our commitment to maintaining 88 Lothian Road as a world-class hub for independent, cultural cinema.
"We have been working closely with our partners at Creative Scotland/Screen Scotland, the Scottish Government and Scottish Enterprise on forging a sustainable path forward for this Edinburgh institution, and spiritual home of the Edinburgh International Film Festival.
"We will continue to support our partners, the building owners, and Filmhouse (Edinburgh) Ltd. in our common goal to return 88 Lothian Road to its rightful place in Edinburgh's cultural landscape."