More than 300 Dundee homes to benefit from external wall insulation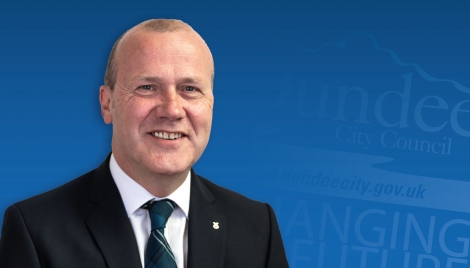 More than 300 additional properties in Dundee are set to benefit from external wall insulation, if a new tender for the work is agreed next week.
Members of Dundee City Council's neighbourhood regeneration, housing and estate management committee are being asked to approve a tender for £5 million of work with a contribution from the utility company contractors.
Mark Flynn, committee convener, said: "We want to make sure that we can make every available penny work as hard as possible for the benefit of as many householders in Dundee as we can.
---
---
"That is why we have sought and received funding from OVO Energy to ensure owner occupiers can also be included in the programme and blocks with a mix of tenants and owner occupiers are comprehensively treated to ensure the maximum benefit to them and the environment."
The contract, which will be considered on Monday (August 21), will deliver external wall insulation to 304 properties in the Clepington area, including Fleming Gardens, Arklay Street and Clepington Road.
Funding for the work will also come from the Fleming Trust, Dundee City Council and the Scottish Government's Energy Efficiency Programme for Scotland – Area Based Schemes (EEPS: ABS).
Councillors will be asked to agree the tender from SSE-OVO Energy Solutions Ltd, at a total cost of £5.02m, which replaces an earlier contract due to a change in design and costs associated to the delivery of this programme.
---
---
Cllr Flynn added: "As well as providing warm, more energy efficient homes, the council is committed to tackling Climate Change and reaching Net Zero carbon emissions by 2045 and this contract will help contribute to all of those goals."
---