New collaboration to maximise ScotWind economic and employment opportunities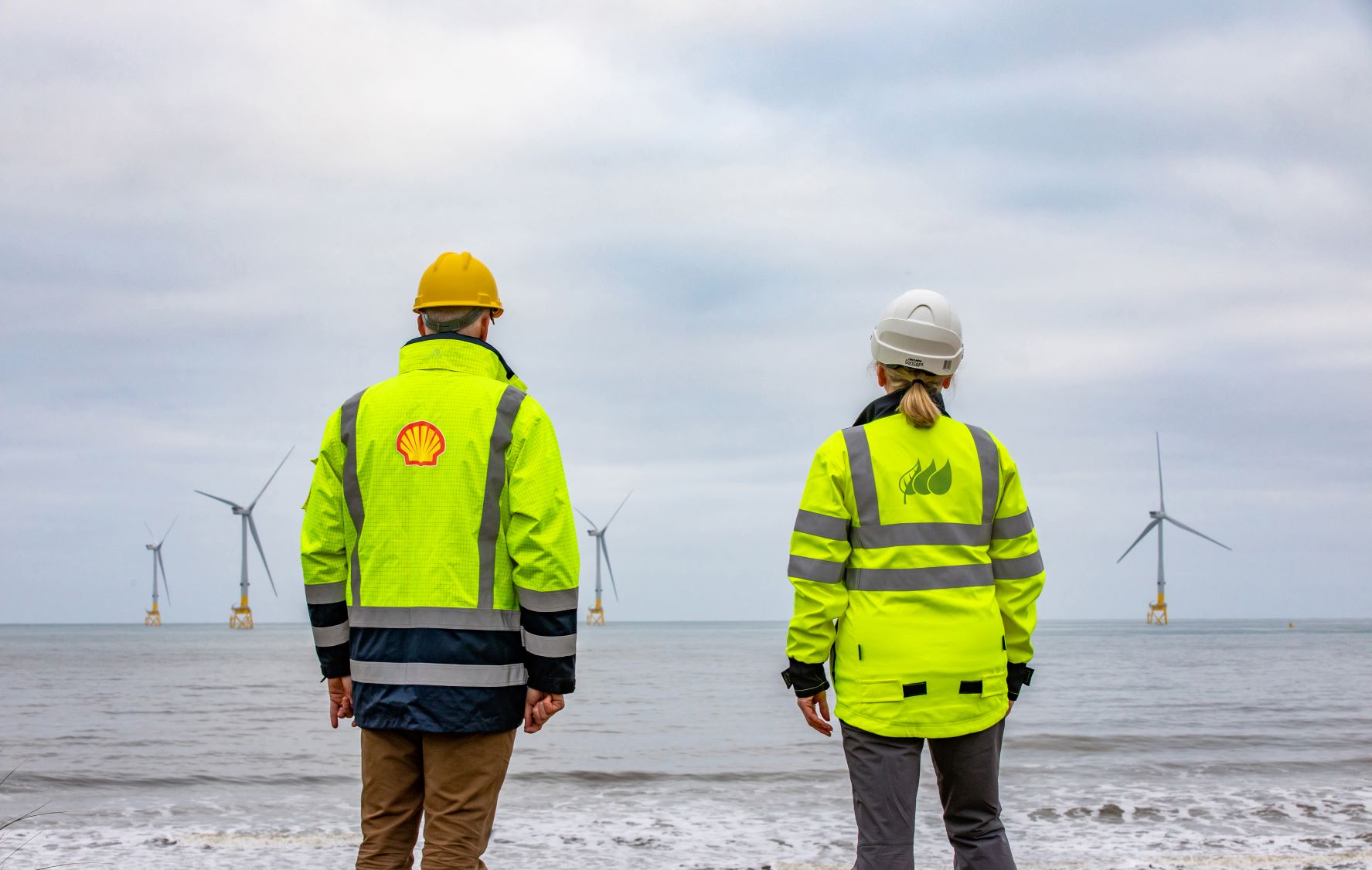 ScottishPower and Shell are exploring a new collaboration with the National Energy Skills Accelerator (NESA) to maximise economic and employment opportunities linked to the development of floating offshore windfarms in Scottish waters.
The proposed Floating Wind Skills Accelerator will focus on the benefits of Scotland becoming a global leader through floating offshore wind like ScottishPower and Shell's MarramWind and CampionWind projects. It aims to ensure Scotland will benefit from the transition to a cleaner and greener future.
NESA is part of the Energy Transition Zone in Aberdeen and partners include Robert Gordon University, the University of Aberdeen, North East Scotland College, Energy Transition Zone Limited and Skills Development Scotland.
---
---
Bringing together academia, industry and the wider offshore wind supply chain, the Floating Wind Skills Accelerator aims to open up opportunities – supported by a comprehensive skills programme – in the north-east of Scotland and across the country to establish the green workforce needed for a clean energy future.
Supported initiatives could include STEM education workshops (science, technology, engineering and maths) for primary and secondary schools, work experience, apprenticeships and internships, graduate and returner programmes as well as industry placements. These efforts could create pathways all the way from primary school to a professional and sustainable career in the renewable energy sector.
Charlie Jordan, ScottishPower's offshore director for the UK and Ireland, said: "Commercial-scale floating offshore wind will revolutionise the energy sector – not just here in Scotland, but right across the world – and it's vital we have the right people throughout the supply chain, with the right skills and capabilities, to make that happen.
"Our skills partnership aims to do exactly that, whether helping people into the industry for the first time, growing and upskilling the supply chain to support floating wind, or supporting experienced colleagues to make the move from oil and gas into renewables. We're excited to be working with our partners Shell and NESA to develop the green workforce that will deliver a clean energy future for us all."
---
---
Melissa Read, UK business manager offshore wind at Shell, said: "Shell aims to invest up to £25 billion in the next decade in the UK's energy system, including in ScotWind. We want people in the north-east of Scotland to have a very real stake in the future these projects will create by equipping them with the right skills to play their part, here in Scotland and elsewhere. Working with our partners ScottishPower and NESA will help us do just that."
Professor Paul de Leeuw, chair of the National Energy Skills Accelerator, said: "NESA is delighted to work with ScottishPower and Shell to develop the floating offshore wind potential in the UK. The NESA partners have extensive capabilities across the energy spectrum and are looking forward to playing their part to develop and upskill the energy workforce of the future."
---