New council homes completed at former Plains school site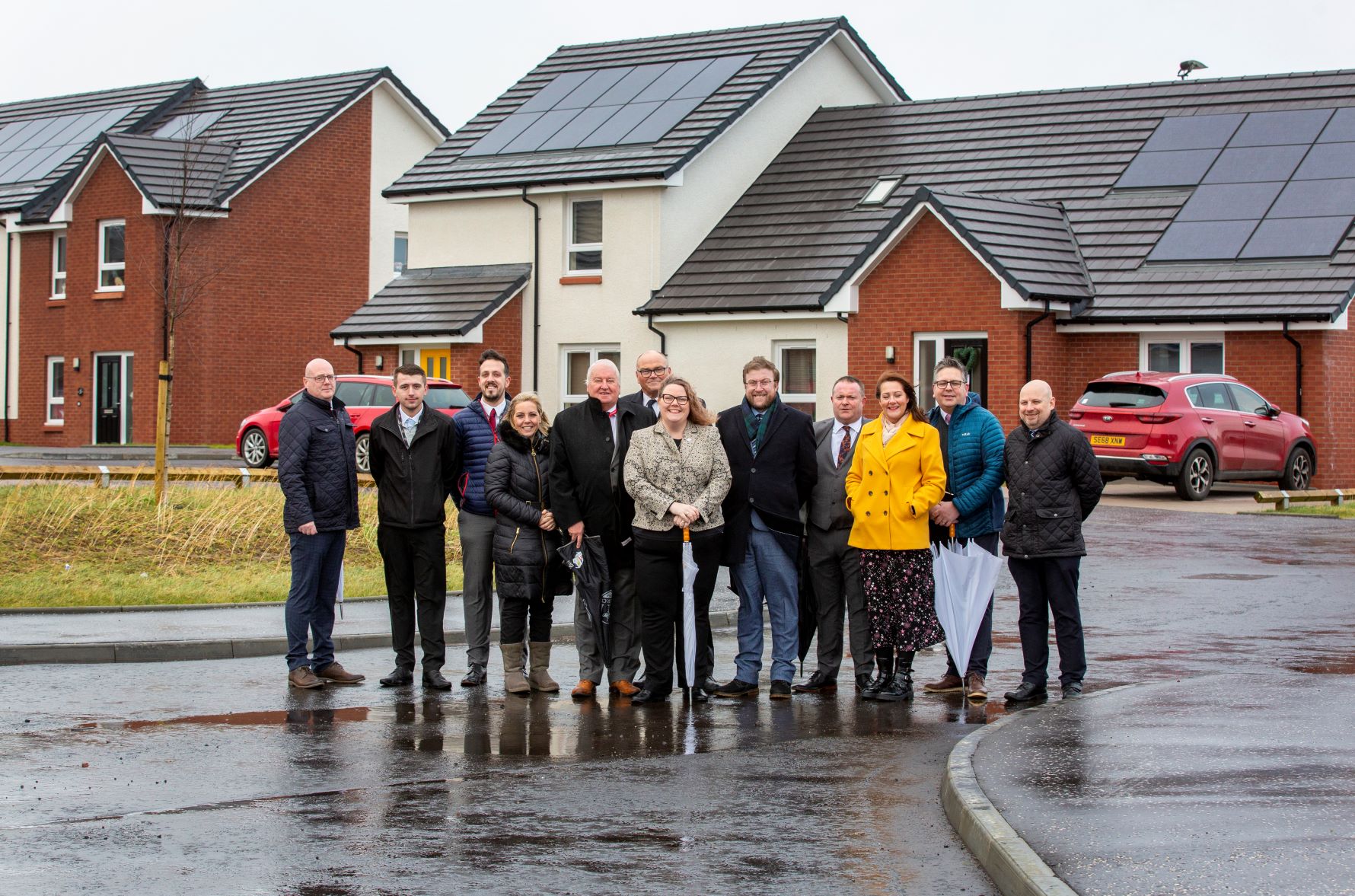 The transformation of the former Plains Primary School site is now complete and home to North Lanarkshire Council's latest housing development.
The development, known as Park Place, Plains, comprises 16 new properties, made up of 5 x 2 bedroom homes; 3 x 3 bedroom homes; 1 x 4 bedroom wheelchair bungalow; 1 x 4 bedroom wheelchair house; 4 x 2 bedroom cottage flats and 2 x 2 bedroom amenity bungalows.
It's the 42nd development completed as part of a new council house building programme which aims to deliver 5,000 new, affordable homes by 2035.
---
---
Visiting the site to mark the completion were: the housing convener, Councillor Heather Brannan-McVey and local members, councillors, Sophia Coyle, Alan Beveridge, Henry Dunbar and Richard Sullivan. They were joined by Paul Timmons from Mears and officers from the council's housing service.
Councillor Heather Brannan-McVey said: "It's great to see another exciting council housing development complete, providing modern homes for local people in the heart of the community.
"Our new homes are built to the highest standard and are highly energy efficient as we're embracing renewable technologies and building greener. One example on this site is the feature of a communal dual point electric vehicle charging unit. Our council homes are also designed for varying needs, meaning they adapt over time to suit tenants' needs and are secure by design.
"Every one of our housing developments supports the local economy, community, provides jobs and improves the lives of our tenants and residents and helps us realise our vision of making North Lanarkshire the place to live."
---
---
Paul Timmons from Mears added: "Mears are delighted to have partnered with North Lanarkshire's Plains Project and the delivery of 16 new social housing units for the community. We are excited that the new properties will provide local people with more social and decent homes."
The £3 million development was delivered by Mears New Homes and is supported by a grant funding contribution of £944,000 from the Scottish Government.
---