New images reveal progress of Tarbert Ferry Terminal upgrade
The £14.3 million redevelopment of Tarbert Ferry Terminal on the Isle of Harris is making good progress following the 12-week construction shut down caused by the COVID-19 lockdown implemented in March.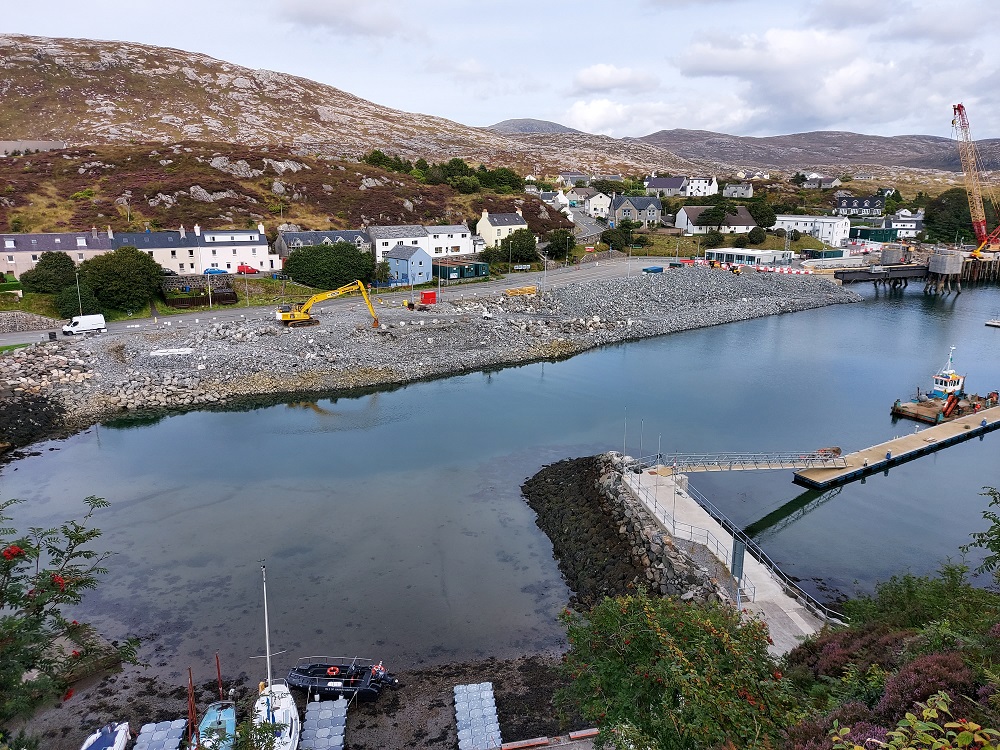 Caledonian Maritime Assets Limited (CMAL) owns the ferry terminal and is managing the overall upgrade project.
Key project milestones include demolition of the old terminal building; construction of a new temporary terminal building, where CalMac is now operating from; ongoing demolition of the old pier and reconstruction of the new one; installation of temporary fenders to allow vessels to berth throughout the construction period; reinstatement of the pontoon area following completion of the extensive dredging operation: ongoing reclamation of land for additional marshalling area; and ongoing installation of essential services.
---
---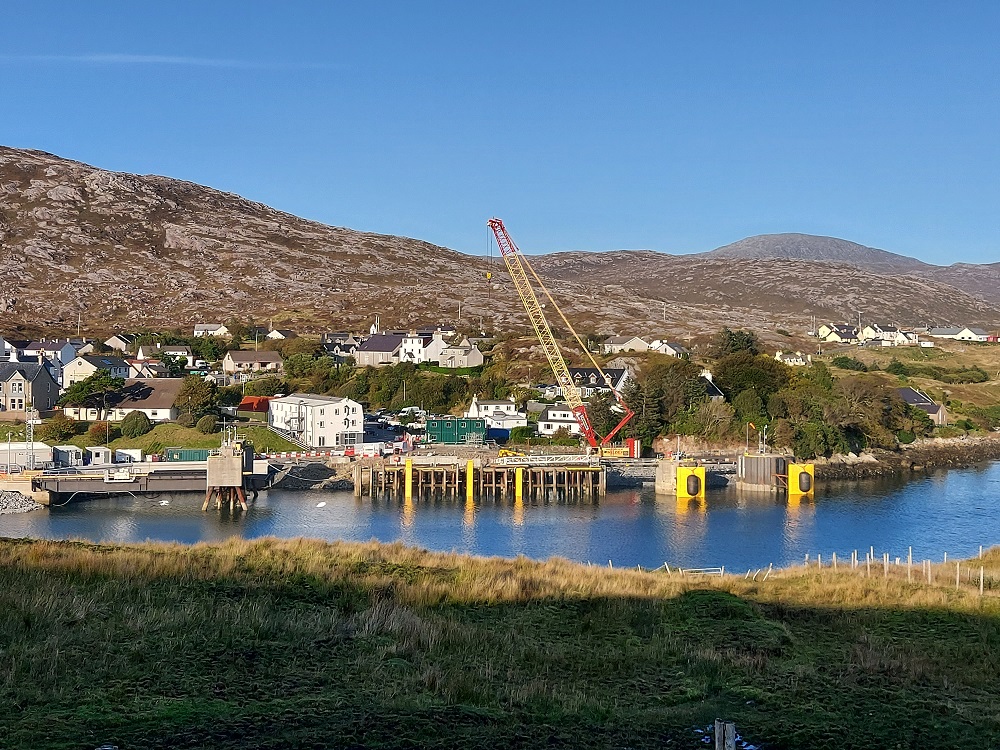 Construction restarted at Tarbert in mid-June under the Scottish Government's guidance for the construction industry. The appointed contractor, RJ McLeod, returned to site and, and is operating under phase four of the six-phase Scottish Government construction guidance.
A revised delivery date has been established because of the COVID-19 lockdown and the expected completion date for the harbour redevelopment project is autumn 2021. The new terminal building is due for completion in autumn 2022 under a separate project and contract.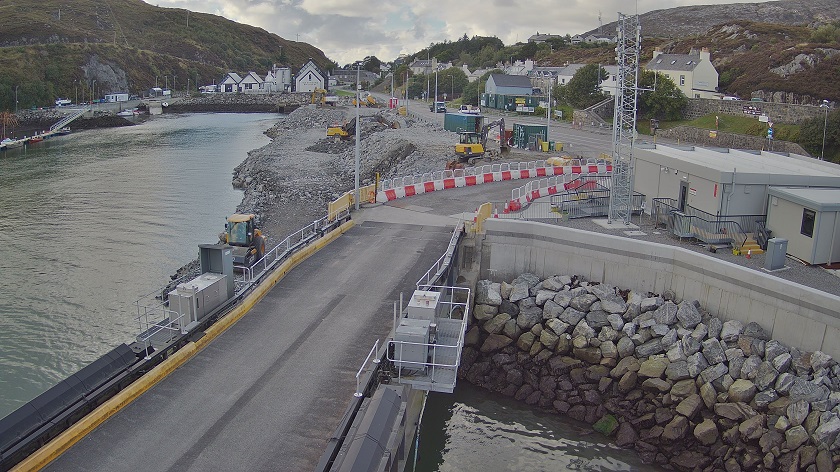 John Quinn, senior civil engineer at CMAL, said: "Construction is progressing well despite the lockdown and temporary site closure, as well as ongoing COVID-19 measures. We are adhering to the guidelines for construction to maintain the health and safety of our employees, contractors, harbour staff and the island community. It means additional care is being taken to implement measures on-site that have been integrated into daily operations and they continue to work well.
---
---
"Daily communication at all stages of the project between our contractor RJ McLeod; our design and supervision team, Wallace Stone; Affric Environmental and CalMac staff has been excellent and helps ensure there are no disruptions to the ferry service as work progresses."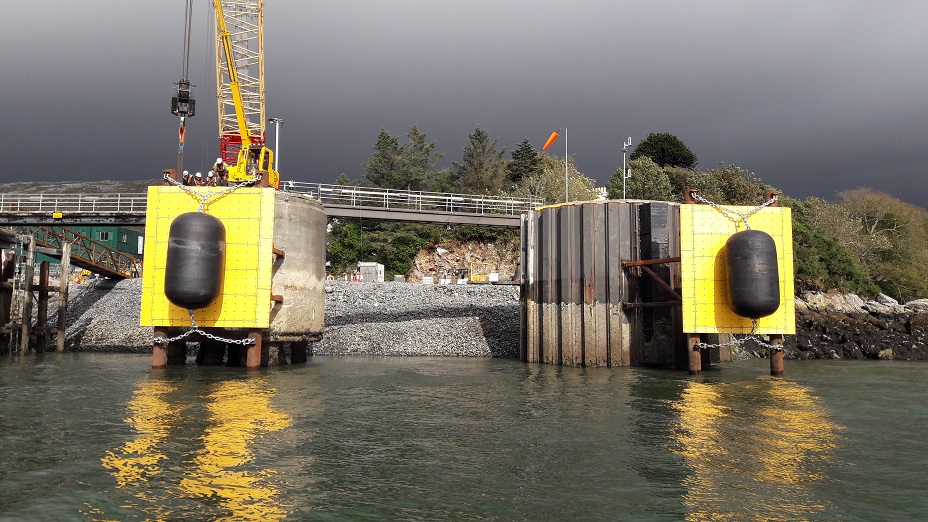 He added: "Our aim is to keep the updated project timeline on track to avoid any slippage. We're coming into the winter months and weather conditions can be harsh around Scotland's coastal locations, but hopefully we avoid too much disruption in this respect and meet our target completion date next year."
---