New 'later living village' earmarked for Inverness
Plans have been submitted for the creation of a later living village in the Milton of Leys area of Inverness.

Grantown-based Parklands Care Homes wants to deliver a courtyard development of 11 two-bedroom homes will form part of a new multi-million-pound care hub.
The single-storey properties will offer double and single bedrooms, living room with bay windows, kitchen/dining room, sun room, bathroom and storage. Each property will have a semi private garden area and a parking space.
---
---
Within the courtyard development, a central open area will be created with stone dykes, seats, grass and decorative shrub planting, forming an attractive shared space for residents. Communal areas will be landscaped with native species plants, trees and hedgerows and will be maintained by Parklands Care Homes. The site will also offer visitor parking.
The homes will include high levels of thermal insulation to maximise heat retention and LED lighting throughout to reduce energy use.
The new village will form an integral part of the new care hub envisaged by Parklands that will also include a 59-bed care home, already granted planning permission.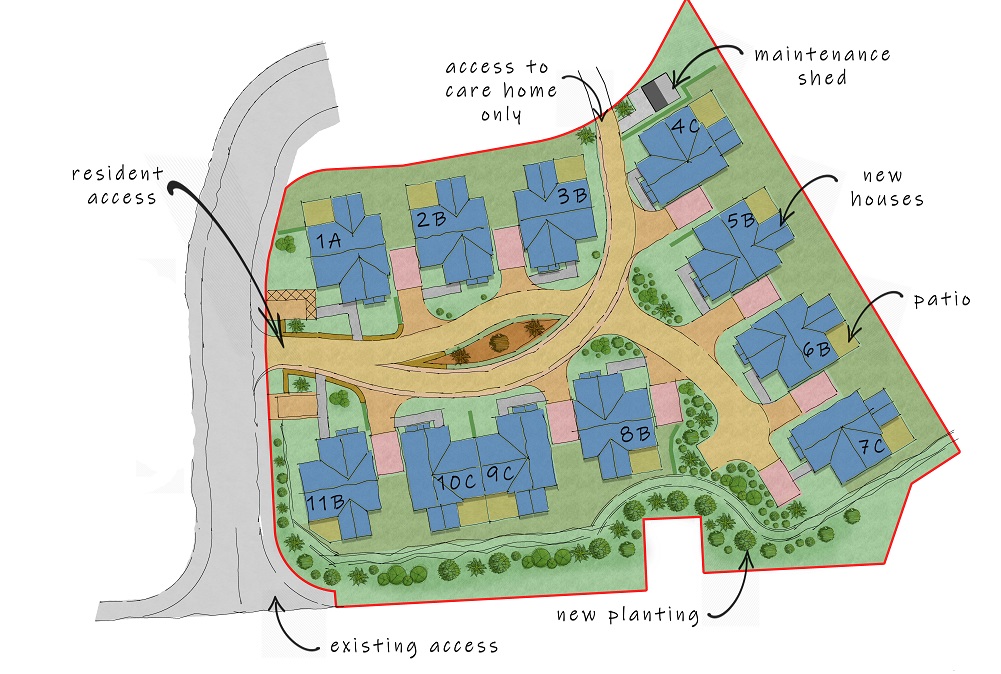 ---
---
Work on the care home is likely to begin in early 2021 once a preferred contractor is selected. If approved, it is hoped the village project will be built in tandem with the care home or shortly after. A playgroup for local children also forms part of the care hub vision.
The proposed village development is designed to act as a bridge between independent living and the care home sector. Residents will be able to access the range of social activities, cleaning, laundry and catering services offered by the care home, while leading otherwise independent lives.
Ron Taylor, managing director of Parklands Care Homes, said: "Since we were initially granted planning consent for the Milton of Leys site in 2018, our plans have evolved and we believe this new mix of care home provision and independent living better reflects the care needs of the local community.
"Our homes will be aimed at older people who, while able to lead relatively independent lives, feel they might benefit from the additional support of a professional care team. For those who ultimately require full time care support, the village will act as a stepping stone to our new care home.
---
---
"If successful, this is a model that we would like to roll out to other areas. More of us are living longer and fuller lives and the way we provide care for older people needs to be more flexible. Not only does this new model ensure older people can continue to live largely independent lives, it will help to release housing stock as the older generation downsizes.
"This is a relatively new concept for the Highlands, not least because our care hub will also include a playgroup for local children. We think it will be hugely beneficial for the city and wider region."
Images courtesy of G H Johnston Building Consultants Ltd
---