New sites approved for council homes in North Lanarkshire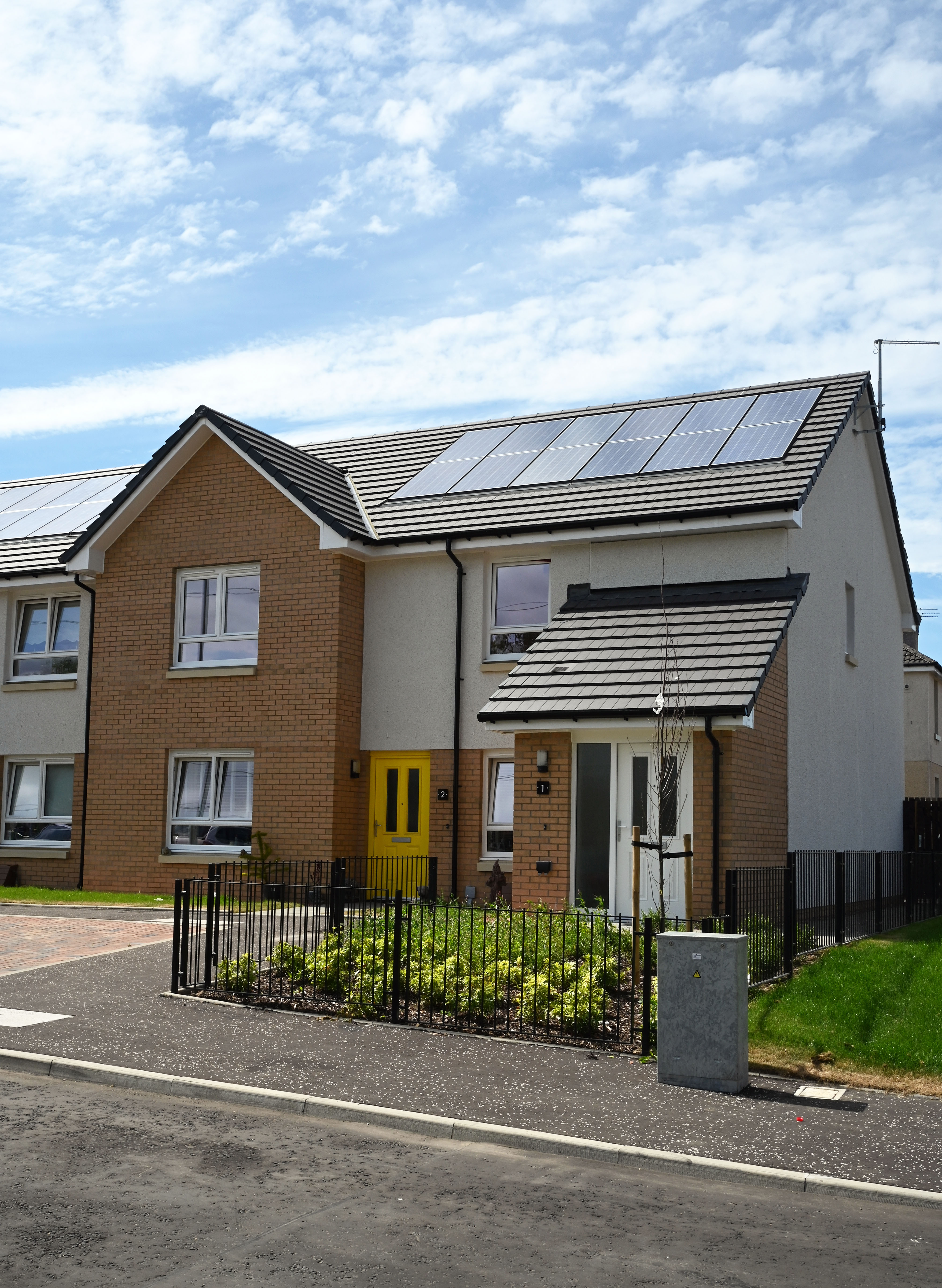 Additional sites have been approved for inclusion in North Lanarkshire Council's house building programme.
This will allow the council to deliver more new homes, bringing benefits to the local economy, communities and tenants.
The council has set an ambitious target to deliver 5,000 new affordable rented homes by 2035. To date, 970 new build houses have been completed with a further 421 homes under construction. To ensure an adequate supply of sites for the new build programme, potential council owned sites continue to be evaluated for their suitability for development.
---
---
New sites approved for inclusion within the new-build programme, subject to the conclusion of detailed ground investigations, full title checks and appropriate statutory consents, include:
Dalzell Drive, Motherwell (former Taggarts Car Sales, Windmillhill Street) – approximately 24 units (subject to the council concluding purchase of site)
Former Thornlie Church Hall Site, Caledonian Road, Wishaw – approximately 6 units.
It is also proposed to progress the following potential 'off the shelf' purchases:
23 new homes at Prospecthill Road, Ravenscraig, from O'Brien Properties Limited
6 new homes (6 x 3 bed terraced houses to be purchased as agreed at Finance and Resources Committee on 30 November 2022) – plus potential purchase of up to 8 more homes at Torrance Park, Newarthill, from Barratt Homes
Approximately 22 new homes over several phases at Springhill Road, Shotts, from Keepmoat.
---
---
Housing convener, Councillor Heather Brannan-McVey, said: "We continue to roll out our new housing supply programme across North Lanarkshire and to do this successfully it's important we have sufficient sites available, assessed and approved to facilitate construction.
"There's a mix of developments planned across the area that will meet the varying housing needs of our residents. The proposed project at the former Thornlie Church Hall Site, Caledonian Road, Wishaw, is a priority town centre site which supports the delivery of the Town Visions as part of the council's commitment to town centre regeneration.
"In addition to the new homes we're building, we're also maximising the number of affordable homes available to rent from existing stock through our buy back scheme and our Development Pathfinder approach which allows us to purchase new build homes directly from developers, while ensuring the same high standard of specification is delivered.
"Our housing programme is transforming local communities by using empty or derelict sites for our new homes, providing jobs that boost the local economy and is meeting the needs and aspirations of our tenants now and for the future."
---