New waste and recycling kit for Doosan wheel loaders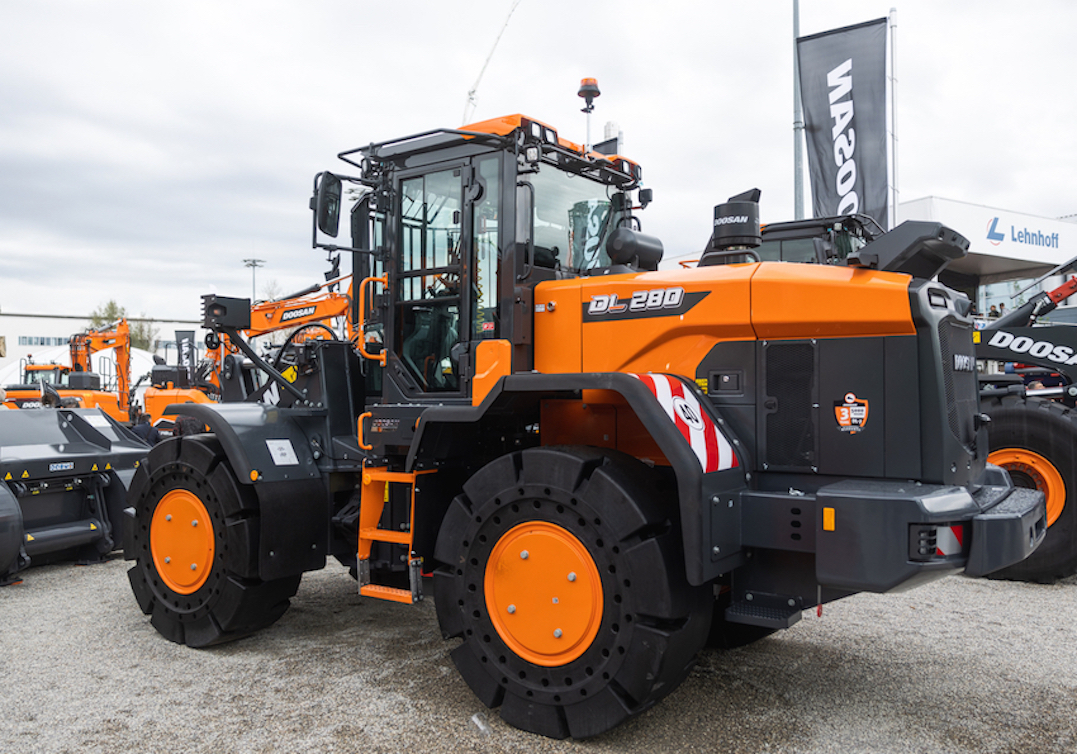 Doosan has launched a new Waste and Recycling Kit for the company's DL-7 range of wheel loaders.
It is the first kit of its type for Doosan wheel loaders and is designed to help operators work safely in the hazardous conditions that often accompany waste handling and recycling applications, including contending with airborne dust, dirt and other dangerous particulates and materials.
The kit is available for all Doosan wheel loader models from the DL200-7 through to the DL480-7, which is the segment of the Doosan range that is most widely used in this kind of environment.
---
---
The main features of the Waste and Recycling Kit include:
Windshield guards
Rim covers
Road light protection (Front + Rear)
Arm cylinder cover
Articulation guard
Front frame cover
Belly protection (Front + Centre + Rear)
Air intake mesh
Wider fin air conditioner condenser
Solid tyres
There are many new safety features provided in the kit, including the windshield guards, rim covers, road light protection and other protective covers, a fine mesh air intake cover and solid tyres. Several of these features will be available as options, so customers can choose a kit of their choice to tailor their wheel loaders for their specific applications. Doosan is also preparing an aftermarket version of the kit for those customers who decide to install the kit at a later date.
With the new kit, operators will be able to work more safely and confidently on these job sites and, in addition, Doosan is providing a wider fin air conditioner condenser as standard to facilitate easy cleaning and maintenance.
---
---
The Waste and Recycling kit perfectly matches with other features of the DL-7 range, such as the air compressor, high lift arm, quick coupler, Transparent bucket and more. For maximum performance and versatility all of the new DL-7 wheel loaders are equipped as standard with a 3rd spool valve with settable flow and detent function, providing a constant flow for hydraulically driven attachments. The new kit created great interest among visitors to the Doosan stand at Bauma, where it was shown for the first time, installed and displayed on a new generation DL280-7 wheel loader.
---