NHS Lothian hands over 'Sick Kids' site to housing developer
Building work to deliver a major mixed-use development including affordable housing at NHS Lothian's former Sick Kids site is under way after the building was formally handed over to its new owners Downing.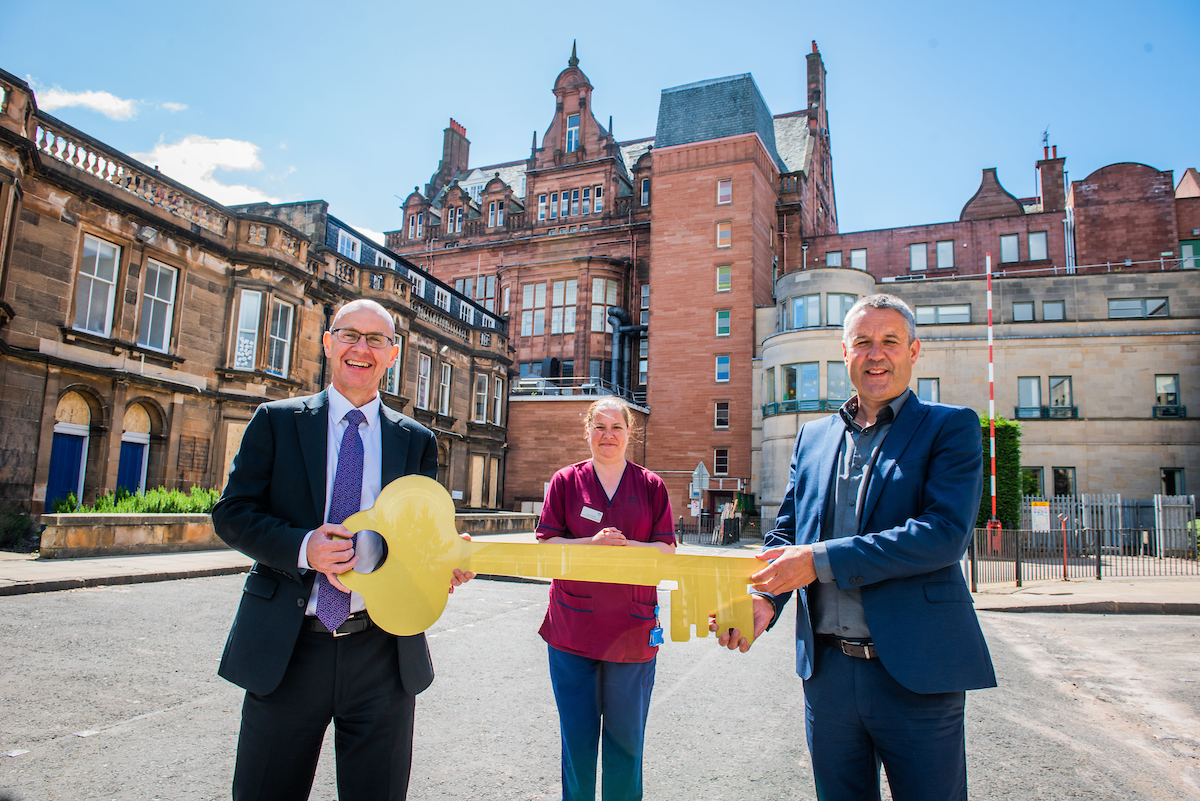 The site was home to the Royal Hospital for Sick Children until March 2021, when the services moved to their purpose built, state of the art new facilities at Edinburgh's Little France.
The building, which has undergone a period of decommissioning to remove final clinical equipment will now pass to Downing who plan to deliver a major mixed-use development comprised of 323 student bedrooms, 95 private residential properties, community space and affordable housing.
---
---
The Royal Hospital for Sick Children was designed by eminent Edinburgh architect George Washington Browne and opened in 1895. From then the hospital expanded and led the way in many aspects of paediatric medicine. During the war years, women were welcomed onto the medical team and the staff coped with reduced supplies and evacuation. Between 1895 and 2010 the hospital went through a number of extensions and redevelopments to provide a comprehensive range of dedicated children's services including accident and emergency, acute medical and surgical care, specialist surgical and medical care, haematology and oncology, day care and critical care.
Given the limited space available, the decision was made to move services to a new home located next to the Royal Infirmary of Edinburgh at Little France. The first moves, which included the majority of children's outpatient services took place in July 2020, with Child and Adolescent Mental Health Services and all remaining services including inpatients moving in January and March 2021 respectively.
Allister Short, service director, women's and children's services, NHS Lothian, said: "The Royal Hospital for Sick Children played an incredible role in supporting the health and wellbeing of children and young people across Lothian for over 125 years, and the building will always hold many memories for patients, families and staff. Our services are now settled into their incredible new home at the Royal Hospital for Children and Young People, but we will always look back on the colourful and remarkable history of our former building with fondness."
Ian Harrison, projects director at Downing, said: "We are looking forward to beginning works to the former Royal Hospital for Sick Children and associated buildings, ensuring the preservation of the site's incredible architectural features whilst providing an inspiring space for residents and the surrounding community.
---
---
"The sensitive redevelopment of the hospital facility will not only represent an exciting new chapter in the building's history, but Downing's commitment to providing first-class residential and student accommodation will help to continue the legacy of what has been an important part of the city for generations to come."
---