North Lanarkshire adds new projects to Strategic Housing Investment Plan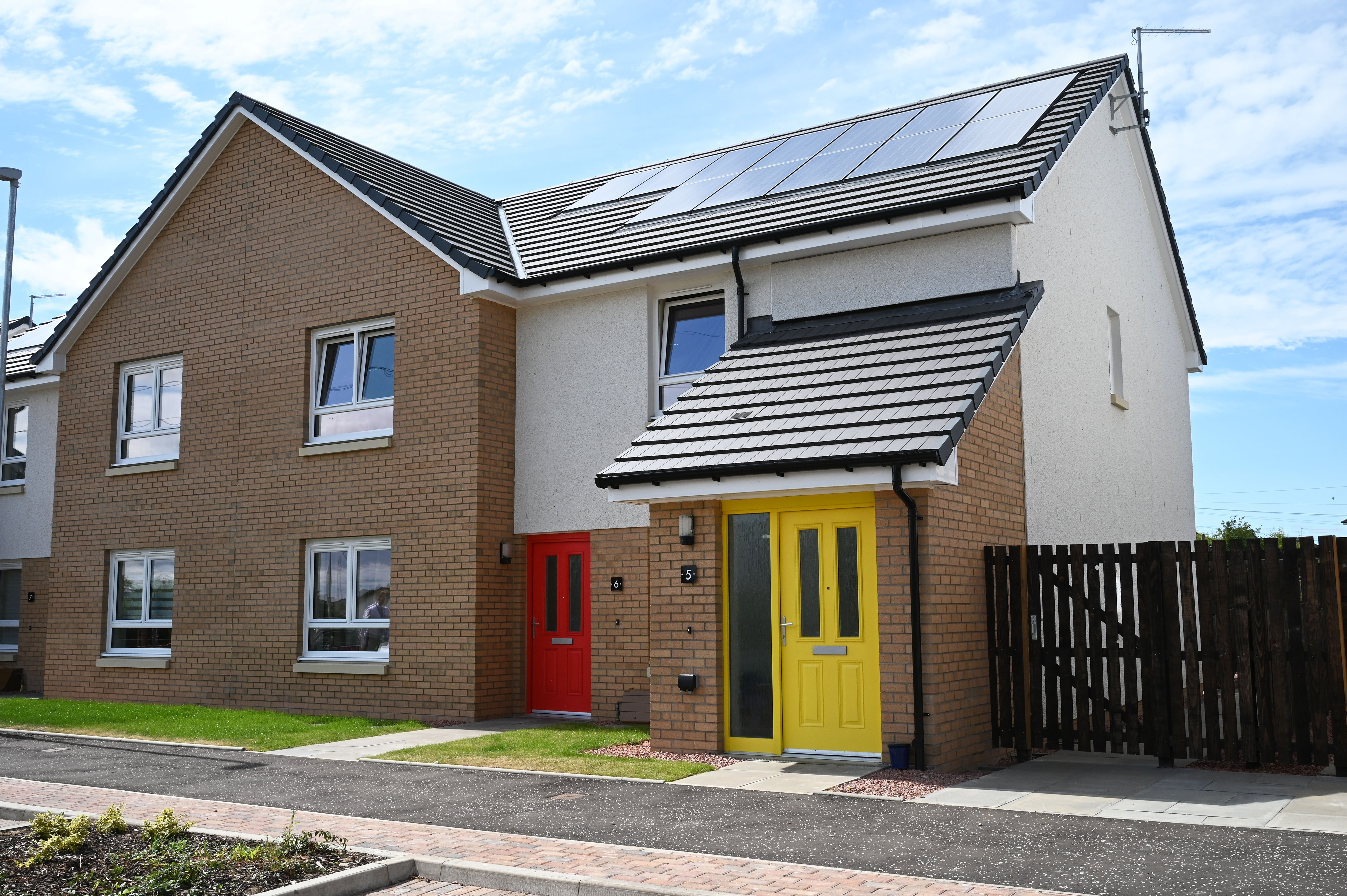 Additional projects to deliver more new, affordable homes across North Lanarkshire have been agreed and have now been included in the next Strategic Housing Investment Plan (SHIP), the local authority has revealed.
North Lanarkshire Council's Strategic Housing Investment Plan (SHIP) aims to deliver 3,229 new affordable homes over the next five years, regenerating and investing in communities and town centres, bringing benefits to the local economy including new jobs and improving the lives of tenants and residents.
New priorities have been identified across North Lanarkshire and are now being added to previously agreed projects and will help meet local housing need. These projects will be delivered by the council and registered social landlords (RSLs), supported by funding from the Scottish Government.
---
---
These new projects aim to provide a further 931 homes, across North Lanarkshire, for council tenants and tenants of RSLs. In addition to new construction, the council's Empty Homes Purchase Scheme will continue to seek to bring more empty, unused homes back into its housing stock, while the Open Market Purchase Scheme continues to be available for owners.
| Project | Developer | Estimated No. of Units |
| --- | --- | --- |
| Empty Homes Purchase Scheme | NLC | 250 |
| Kirkwood Sports Pitches | NLC | 100 |
| Coursington, Draffen St, Motherwell | NLC | 60 |
| Dunbeth, Coatbridge | NLC | 170 |
| Former St. Marys PS, Caldercruix | NLC | 25 |
| Masonic Hall, Motherwell | NLC | 10 |
| AHP - Johnston Road, Gartcosh (Phase 2) | NLC | 12 |
| Main Street, Coatbridge | NLC | 40 |
| Roberts Street, Wishaw | Link | 39 |
| HMRC, St Mungos, Cumbernauld | SSHA | 154 |
| Hogg Street, Airdrie | Trust | 36 |
| Constarry Road, Croy | Wheatley | 15 |
| Hollandhurst Road, Coatbridge | CVHA | 20 |
| | Total | 931 |
"The additional priorities identified and approved will now be added to our SHIP plan, which continues to support housing supply and meet local housing needs," explained Councillor Heather Brannan-McVey, housing convener.
"The projects range from new build council homes and homes delivered by other registered social landlords, to 'off the shelf' purchases from private housing developers and by bringing empty homes across our communities back into use.
"We are committed to delivering affordable, housing investment priorities in support of the various needs across our towns and communities, and as part of our aspirations to make North Lanarkshire the place to live."
---
---
The inclusion of projects within the Affordable Housing Supply Programme is subject to project viability, available funding and approval by the Scottish Government and subject to Planning Permission and appropriate Building Warrants being approved.
---