O'DonnellBrown gains Edinburgh aparthotel approval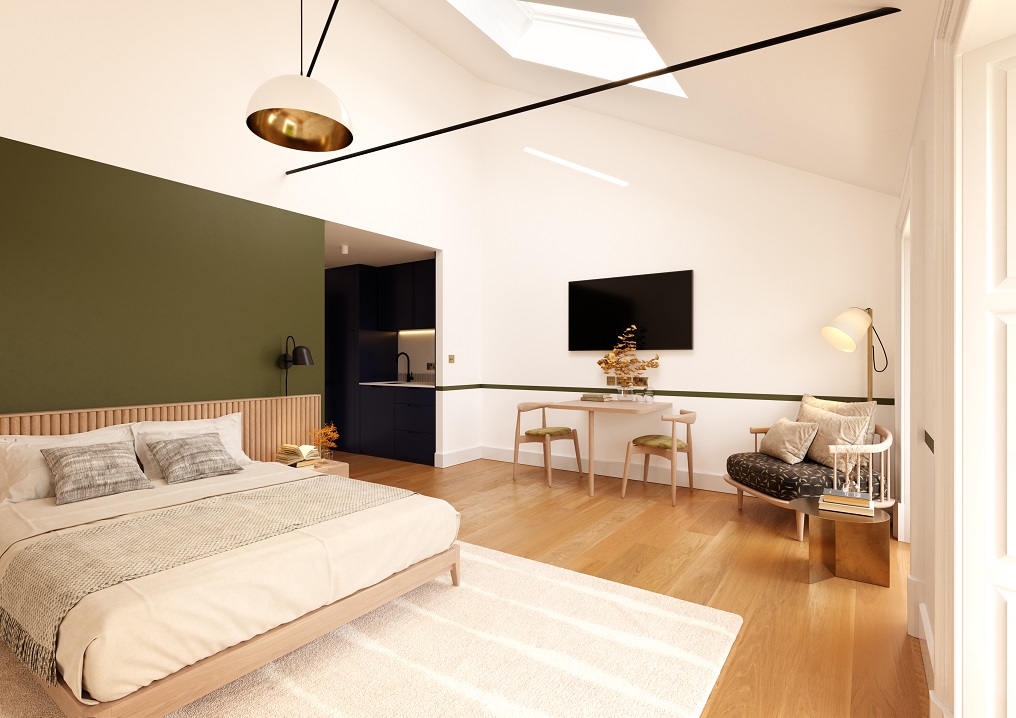 Glasgow-based architecture practice O'DonnellBrown has received planning permission to convert a listed building in Edinburgh's Thistle Street into a new aparthotel for client HubCap.
The existing sandstone and slate building, built in 1838 and developed in phases over its lifetime, is within the New Town Conservation Area and the Edinburgh Old and New Town UNESCO World Heritage Site.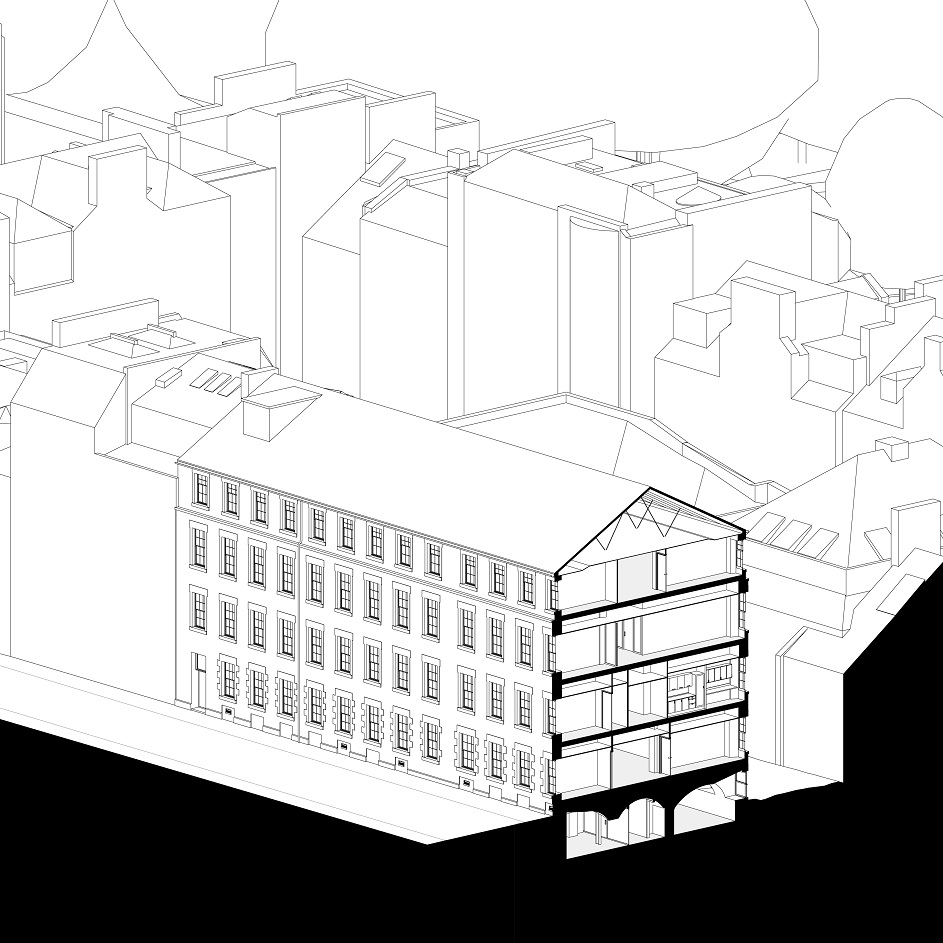 HubCap is a new venture within HUB, set up to deliver low-carbon urban living projects that repurpose commercial buildings in key UK cities.
---
---
The project, which will introduce low-impact structural solutions, is anticipated to start on site in autumn 2024, and will repurpose the building, which was last used as open-plan offices arranged over five levels, into a 72-room aparthotel. This deep retrofit will greatly improve the environmental performance of the building; it will be all-electric, with the potential to be net zero operational carbon.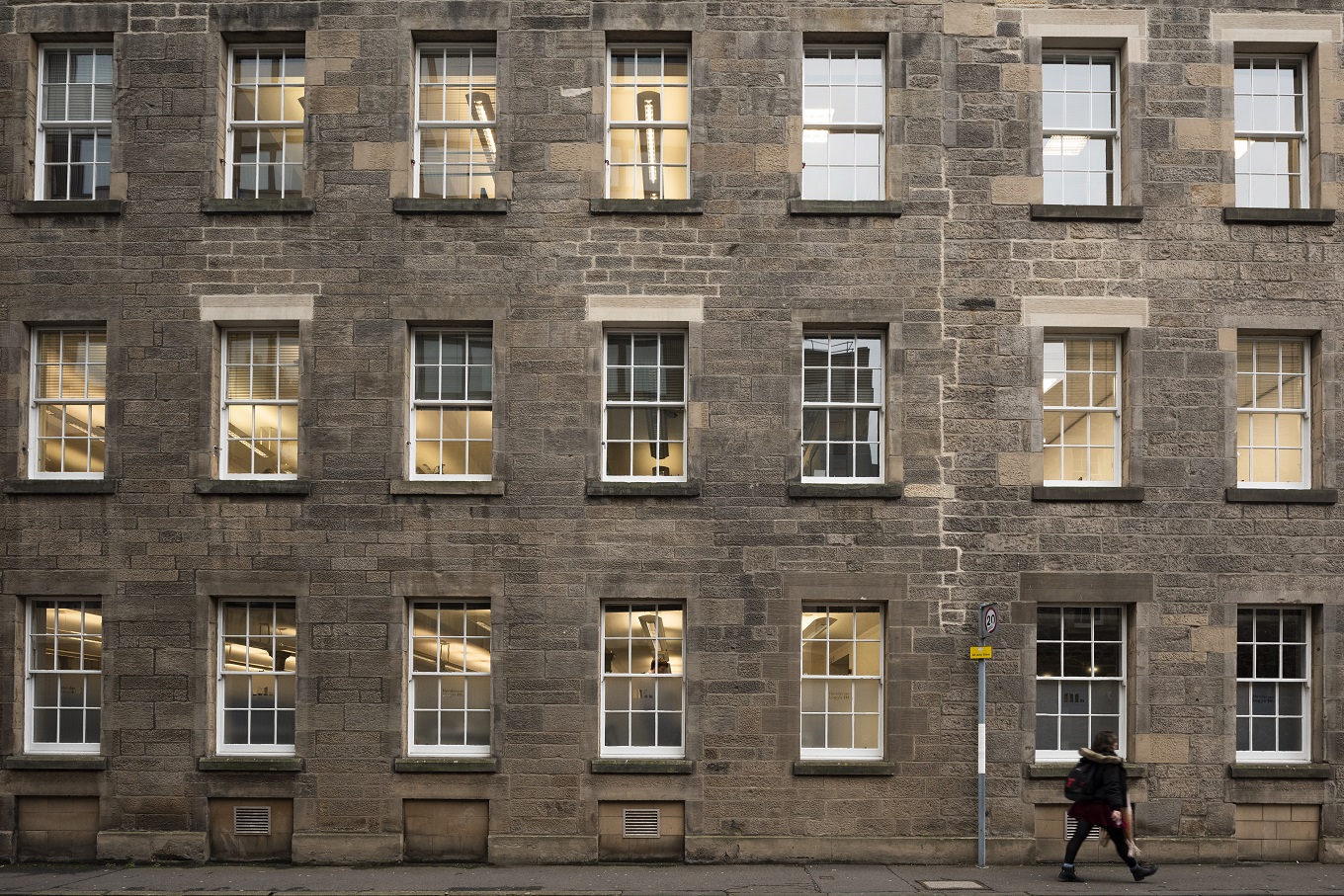 FCBS CARBON, a free, open-source tool designed to estimate a building's whole-life carbon at the early design stages, was used to assess the embodied carbon of both the existing building and the new components introduced during the change of use. This early analysis enabled the design team to evaluate the embodied carbon of the new elements and identify opportunities for carbon savings where possible.
Archiboo's The Architect Pitch competition in 2020 connected O'DonnellBrown with developer HUB. Founding director Jennifer O'Donnell's winning pitch focused on the practice's self-initiated projects that provide young people with thoughtful and well-crafted places where they can grow and flourish. The win led them to look at Thistle Street for HUB.
---
---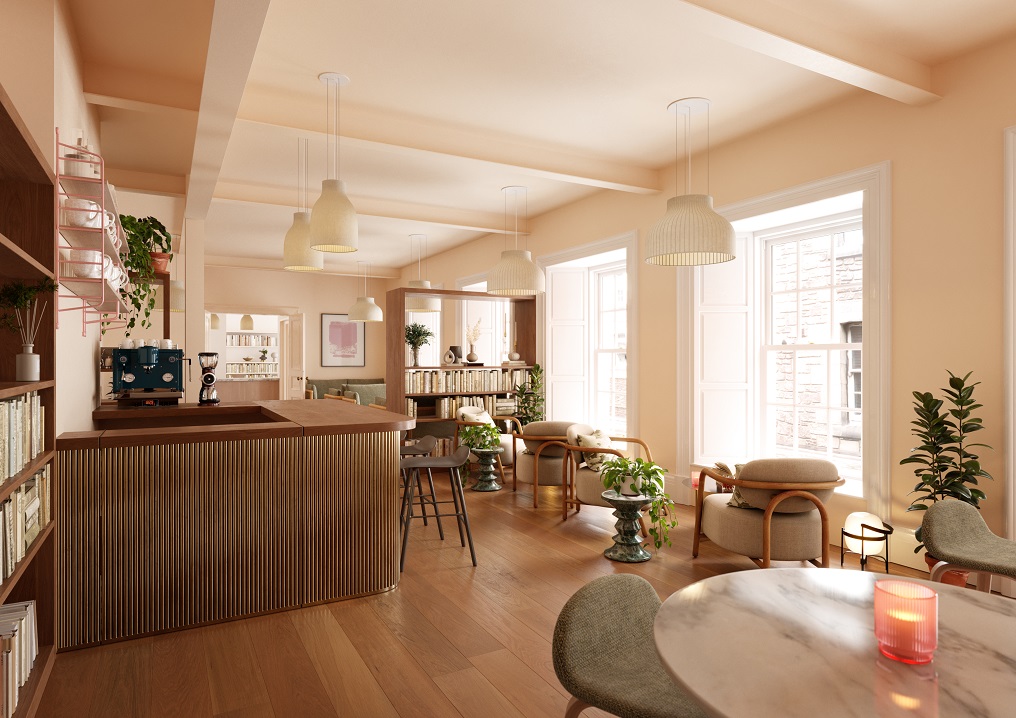 Three years on, the consent for that project is an important milestone for the practice. 11-15 Thistle Street was built as a printing works and warehouse for the company behind Chambers Encyclopaedia and Dictionary. Featuring 18 bays, typical Georgian-style timber sash and case windows, and a dual-pitched roof, the building is constructed of coursed, squared and blond Edinburgh sandstone rubble. Eventually repurposed as office space, the interiors were subdivided, with glazed partitions and suspended ceilings added.
O'DonnellBrown's design retains the iron supporting columns and brick vaulted ceilings, as well as the basement cross vaults – significant elements that convey the original character and use of the building. The building was Category C listed in 1996 as an example of Edinburgh New Town's warehouse typology; the characteristic large window openings and generous floor-to-ceiling heights make it well-suited for its next incarnation as an aparthotel.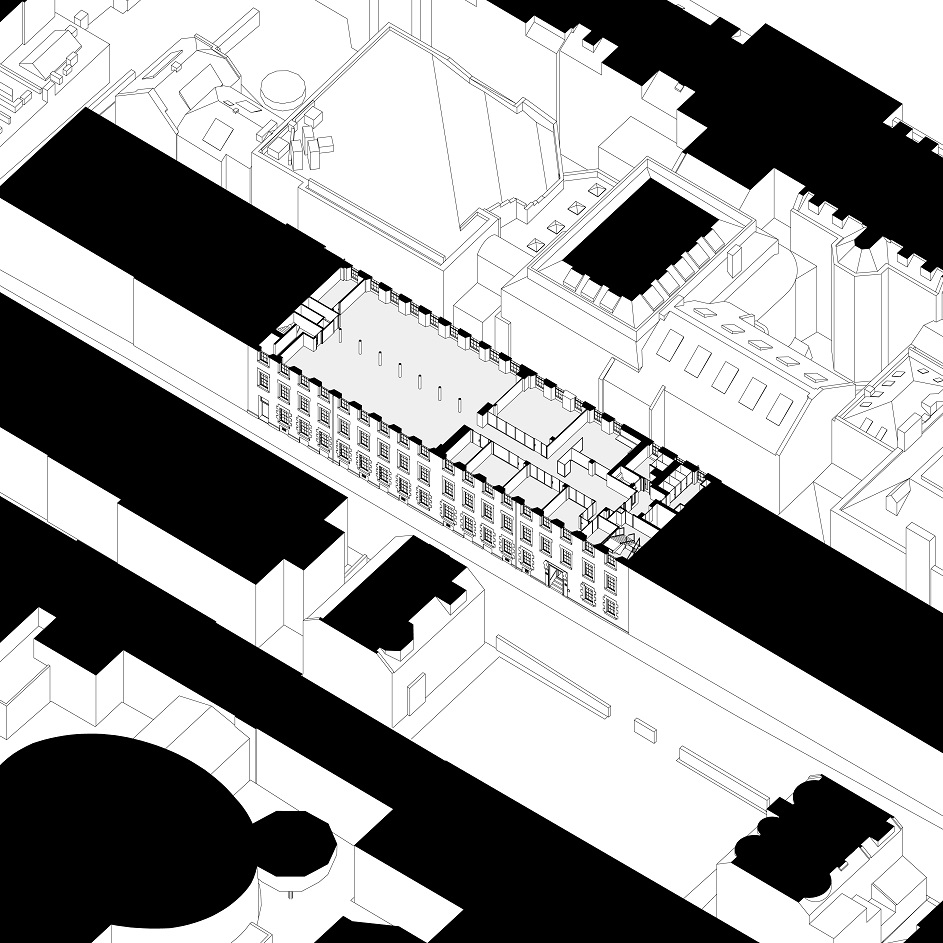 The existing open floor plates and internal stairs allow for the arrangement of new internal accommodation to both the northern and southern edges of the building, without the requirement for alterations to the existing structure or external walls of the Category C-listed building. The depth of the plan, along with the positioning of the existing stairs, enables a linear internal access between the two opposing ends of the building, with the existing main entrance to Thistle Street maintained. A new generous reception and lounge area will create a vibrant and active frontage. New rooflights will bring additional light and fresh air into mezzanine rooms, which benefit from the newly insulated roof volume.
---
---
O'DonnellBrown is working on a range of other retrofit and regeneration projects, each with its own specific technical challenges. Current projects include Take a Bow Opportunity Centre, a 1970s community centre in Kilmarnock; and 19th century Govan Graving Docks and The Pipe Factory, both in Glasgow. On a civic scale, the recently completed New Olympia House in Glasgow is a retrofit which has transformed a Salvation Army Hall into an energy-efficient workspace with a focus on health and wellbeing.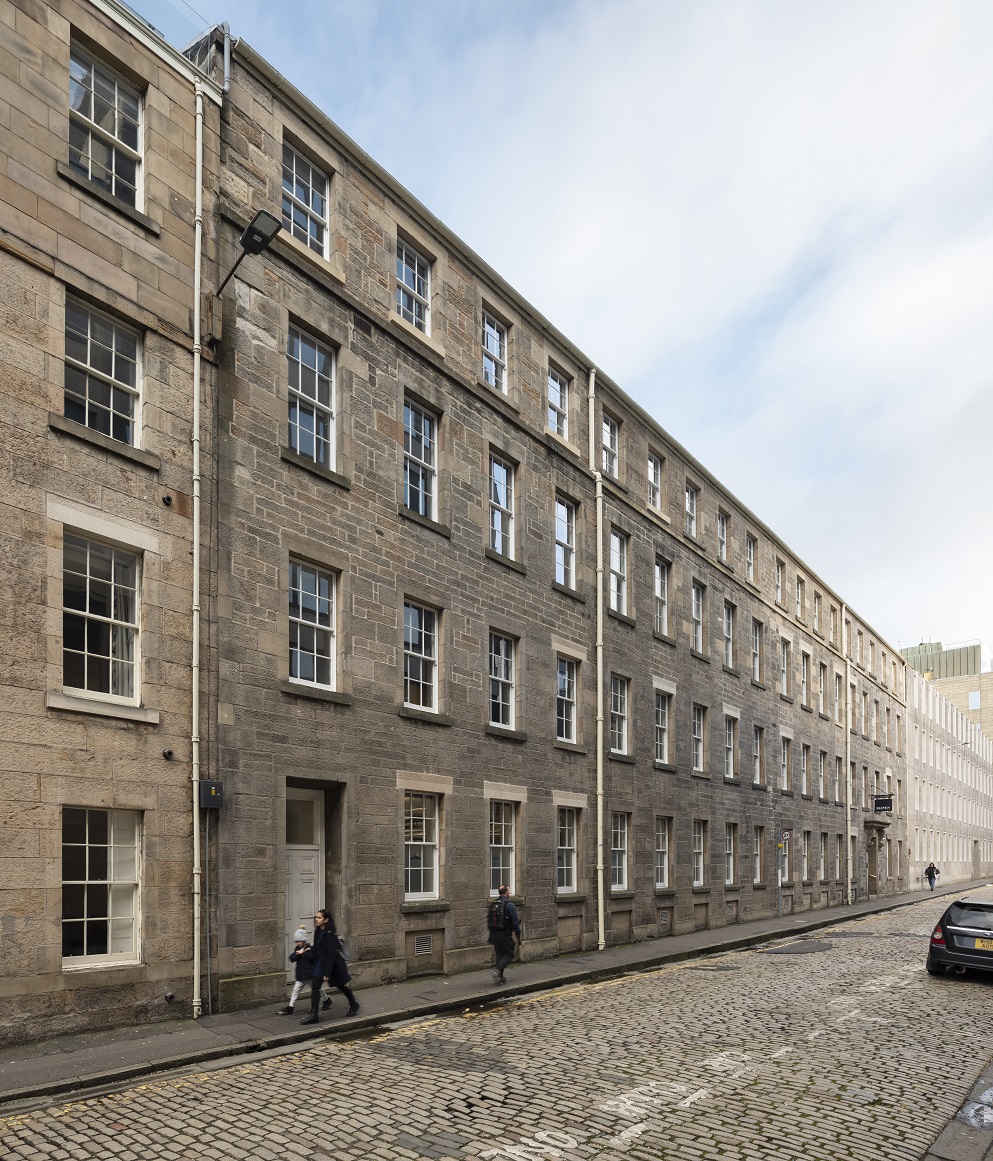 Andrew Cusack from HubCap said: "This project exemplifies HubCap's approach, taking a building nearing the end of its current lifecycle and repurposing it for living space. O'Donnell Brown has responded to our brief to save embodied carbon where possible, and minimise operational carbon for the refurbished building, while retaining its attractive heritage features."
Jennifer O'Donnell, director, O'DonnellBrown, said: "Thistle Street was our first project for HubCap, which makes this planning consent an important milestone for the practice. Through balancing necessary improvements to the building's energy performance, with carefully converting and celebrating the listed structure, this significant building will be given a new lease of life."
---
---
Harley Haddow (structural engineer and M&E engineer), Iceni Projects (planning consultant and heritage consultant), Atelier Ten (fire engineer) and Circle Development (project management) complete the project team.
---