Office manager clocks up 20 years of service at JR Group
Office manager Kellyanne Conway has built herself a great career with Paisley construction firm The JR Group, celebrating 20 years' service with the firm.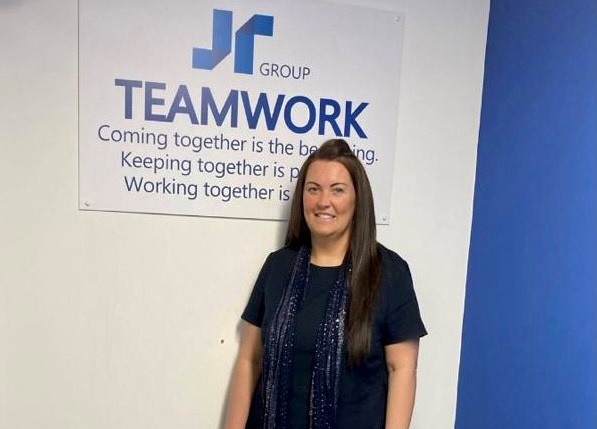 Kellyanne, from Penilee, Glasgow, is responsible for the day-to-day running and operation of the group's Scaffold divisional office and marked the major milestone this month.
John Horne, managing director of The JR Group, was thrilled to see Kellyanne reach the landmark, celebrating her two decades as a key member of the team. He said: "If I had a pound for every bit of positive feedback for Kellyanne over the last 20 years, I could've retired by now.
---
---
"Kellyanne has become the heartbeat of The JR Group and is popular - not only amongst our team but with our clients and suppliers alike. She has a wealth of knowledge and is the person we all go to for help. She has become an integral part of the JR family, and I look forward to working alongside her for many more years to come."
Kellyanne said: "JR Scaffold has grown so much in the 20 years, although has the same family feel it had in 2001. People laugh when I say I enjoy coming to my work, this is true as Johnny & Annemarie have made me feel like one of their family, they make everyone feel so welcome and we have a great team. I look forward to the next 20 years and what it has in store."
Kellyanne is no stranger to recognition after scooping the Employee of the Year title at the Rocco Awards night organised by Renfrewshire Chamber of Commerce in 2010. She joins an elite group within The JR Group which employs more than 200 people – to have accrued such impressive long service.
Annemarie Horne, director of The JR Group, added: "I can still remember the day Kellyanne started with our business in January 2001, aged 16. She has given her heart and soul to the business and will always be a part of our family. Many congratulations to Kellyanne on her commitment and long service in the business."
---