Osprey gives Elgin an affordable housing boost with ten new homes
Construction work is to begin shortly on ten new Osprey Housing Moray affordable homes in the heart of Elgin.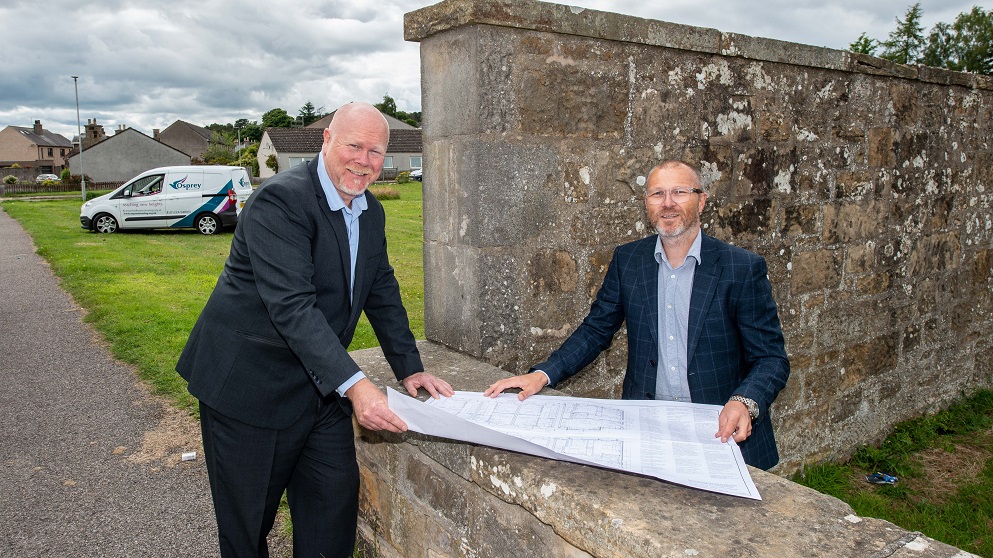 Due for completion in summer 2021, the Osprey Alba Place development comprises four one-bed cottage apartments and six three-bed villas in a terrace design emulating nearby former mill workers' homes.
The project is the first in the town for Osprey since completion of the Reiket Lane development in 2009 when the social landlord was known as the Moray Housing Partnership.
---
---
The main contractor for Alba Place is Morlich Homes and this marks the fourth collaboration since Osprey launched its current Moray development programme in 2017.
Osprey Housing Group chief executive, Glenn Adcook, said: "Alba Place is a milestone development for us as it's not only our first project in Elgin for more than ten years, but all these properties have been designated as affordable rented housing.
"They will therefore remain in Osprey's exclusive ownership and will form an important part of our portfolio of affordable rented homes."
The new homes are being built on the site of the original Elgin workhouse, of which all that remains is a wall that formed the entrance to the workhouse grounds.
---
---
"We are proud to be keeping this wall and incorporating it into the boundary for our properties, so creating a clear link to the heritage of social housing," said Mr Adcook.
The flats will have communal gardens and drying areas, while the houses will each have their own garden at the rear of the properties. The ground-floor flats will feature level access shower trays and all main doorways will allow wheelchair access.
John Main, managing director of Morlich Homes, said: "We are delighted to continue our partnership with Osprey Housing on the Alba Place project and look forward to delivering more high-quality affordable housing stock for the people of Moray.
"All these new homes will exceed building regulations and will be energy efficient, which keeps running costs low for tenants and supports the environment."
---
---
Mr Main added that the construction phase will sustain some 30 local jobs as well as providing work for local sub-contractors and suppliers.
Osprey Housing Moray has successfully secured Scottish Government Housing Association Grant funding of £803,520 for Alba Place, with the remainder of the build and other costs covered by Lloyd's Banking Group.
Housing minister Kevin Stewart said: "These new affordable homes, delivered with Scottish Government funding, are more than just bricks and mortar. They will provide a sense of belonging and pride to their new tenants, and will help us continue with our ambition to ensure everyone has a safe, warm, affordable place to live.
"As housebuilding safely resumes, the ongoing support of housing associations like Osprey Housing, local authorities, and the construction industry is essential to stimulate growth and infrastructure investment, supporting businesses and the wider community."
---
---
Osprey's other Moray new build developments include a block of four one-bedroom flats in Lossiemouth, a mix of one-bedroom flats up to four-bedroom houses in Fochabers, and a mix of one-bedroom flats and two-bedroom bungalows in Buckie.