Osprey Housing boosts Elgin social housing stock with ten new homes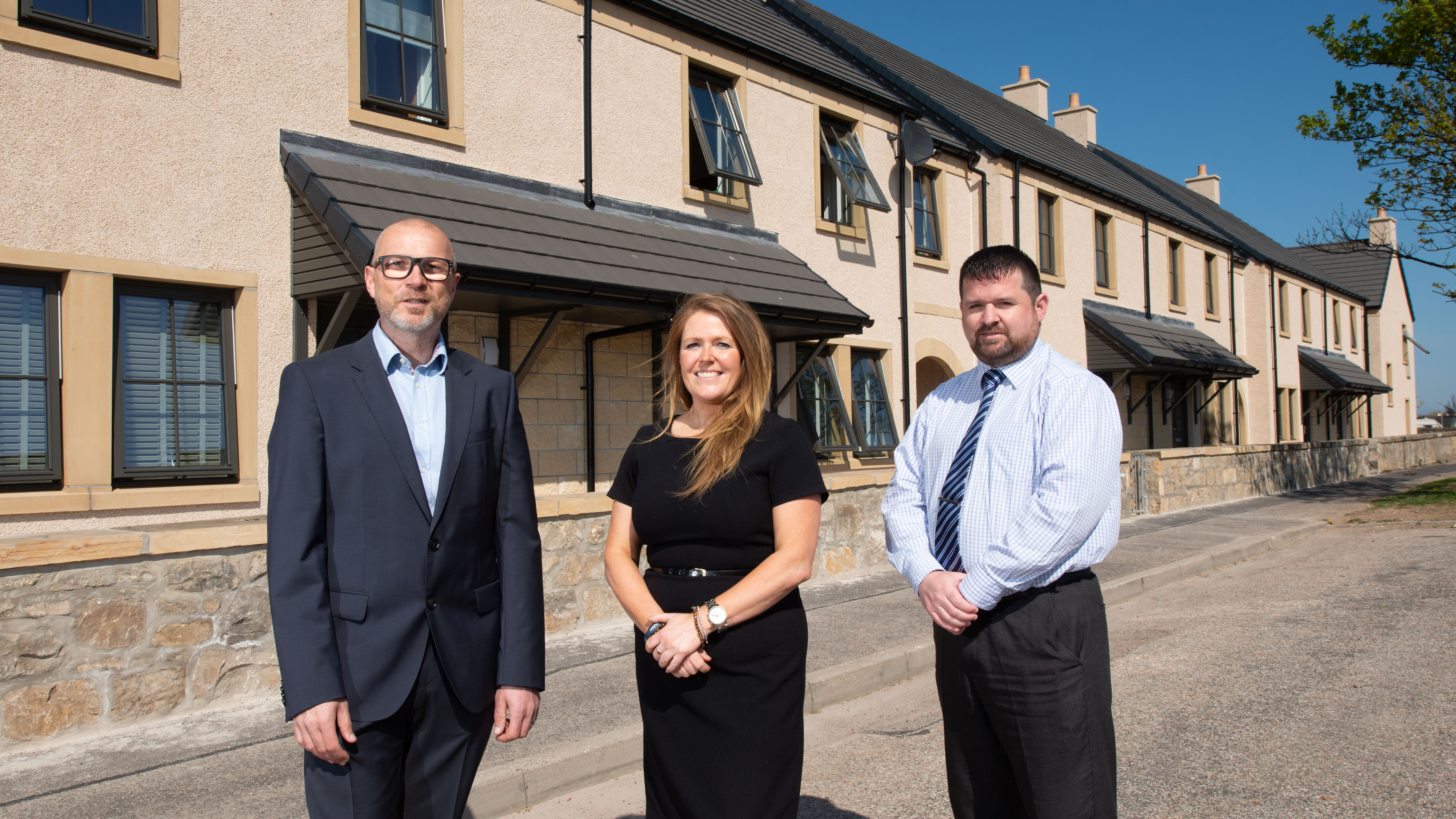 Osprey Housing Group has recently boosted Moray's housing stock with the addition of ten new homes in the heart of Elgin.
The Osprey Housing development in the town's Alba Place comprises four one-bed cottage apartments and six three-bed villas in a terrace design emulating nearby former mill workers' homes.
Osprey — which currently owns and manages more than 1,800 properties across Aberdeenshire, Aberdeen City, and Moray — worked collaboratively with Moray Council to allocate the properties through a local letting initiative to create and promote a balanced community.
---
---
Osprey Housing Group chief executive Stacy Angus, said: "The importance of place-making and sustainable communities is key to both organisations and this has been demonstrated by the way these properties have been let through effective partnership working and a shared aim."
The main contractor for the Alba Place development is Morlich Homes and this marked the fourth collaboration since Osprey launched its current Moray development programme in 2017.
Ms Angus said: "Alba Place is Osprey's first project in Elgin for more than 10 years and this marks a significant milestone in our commitment to the Moray community. The size and type of these properties meet high area demands as well as working collaboratively with Morlich to deliver a high-quality build that compliments the local area.
"Our aim is to create desirable developments that give tenants a sense of pride in their home that also contributes positively to the local community."
---
---
Moray Council head of housing Edward Thomas, added: "The council was delighted to support Osprey in this development of high-quality housing through prioritisation in our Strategic Housing Investment Plan. This provides much needed affordable accommodation in a central location and its design will be an iconic feature in the Elgin streetscape for many years to come."
The new homes are on the site of the original Elgin workhouse, of which all that remains is a wall that formed the entrance to the workhouse grounds.
Ms Angus said: "This wall has been incorporated into the boundary for our properties, creating a clear link to the heritage of the area and featured into the overall design of the scheme."
The flats have communal gardens and drying areas, while the houses each have their own garden at the rear of the properties. The ground-floor flats feature level access shower trays, and all main doorways allow wheelchair access.
---
---
The development is located on several main bus routes, close to both primary and secondary schools, and near to local shops and services including a mini-supermarket, pharmacist, dental practice, and several pubs.
Morlich Homes managing director John Main, commented: "We are delighted to have delivered more high-quality affordable housing stock for the people of Moray through our continuing partnership with Osprey Housing.
"These homes exceed building regulations and are highly energy efficient, which keeps running costs low for tenants at this most challenging of times while also supporting the environment."
Osprey Housing secured Scottish Government funding of £803,520 through Housing Association Grant (HAG) in support of delivering the Alba Place properties.
---