Osprey Housing CEO to retire after wide-ranging career
Osprey Housing Group chief executive Glenn Adcook is set to retire after nearly 50 years working in the housing sector.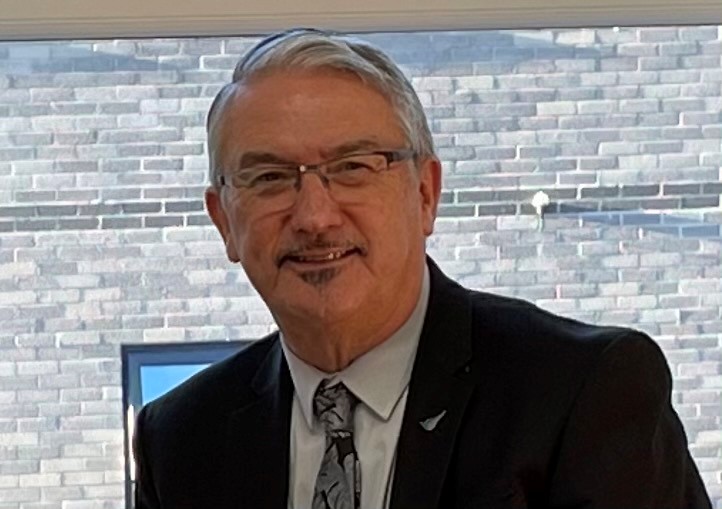 Glenn, who joined the north east social landlord in 2011, becoming CEO in 2017, will step down by the end of the year.
He has led Osprey through an intensive period of business growth and organisational development. Most recently he was responsible for a successful group restructure bringing together Osprey Housing and Osprey Housing Moray to create a single entity landlord. The streamlining move was supported by tenants and is already delivering benefits for tenants and their families.
---
---
Glenn had earlier led Osprey's transformation from the former Aberdeenshire Housing Partnership in 2016 and has since established Osprey as a major and effective developer of affordable, high quality and energy efficient new housing for those who need it most, with a clear focus on helping change lives. With over 350 homes built or in the pipeline, along with a range of other initiatives during his tenure, he has taken the organisation up to a new level.
During his 47-year career, Glenn has worked in a wide range of organisations within the housing sector including local authorities, another housing association, and a new town development corporation. He also spent time as a housing and public policy specialist in a private sector consultancy role.
Glenn is a Fellow of the Chartered Institute of Housing and is also a former director of the Institute in Scotland, and Osprey has benefited greatly from this extensive experience.
He said: "It has been a pleasure and a privilege to be an integral part of Osprey's journey and to lead us for the last four years. What we have done here during my time will remain one of my proudest achievements.
---
---
"However, with a new set of challenges emerging on the housing horizon it's time for me to pass the baton to a successor who can work with our board to develop a new long-term vision that will be needed for the future.
"Osprey is in great shape, with a strong board, a strong leadership team, and above all a fantastic staff team fully committed to making a difference. This is a time of real challenge and real opportunity and I believe that we are well placed to grow from strength to strength in meeting those challenges and maximising the opportunities."
Glenn added: "I am looking forward to being able to spend a bit more time with all those closest to me including my youngest granddaughter who was born during lockdown and who I haven't been able to see or hug yet.
"I will for sure indulge myself in my passion for rock music and particularly The Who … at high volume! And, after nearly 50 years in housing I've so many great stories I can tell there might even be a book in there somewhere!"
---
---
Osprey Housing Group chairman Mike Scott said: "Glenn has been an inspiration to — and in — all that Osprey Housing has achieved over the years.
"Under his direction and leadership, we have developed in size and maturity and now as a single entity we are ready to move forward from a very strong base.
"Glenn is enthusiastic and forward-thinking and has led Osprey Housing with great skill and focus, - with tenants' needs always at the forefronts. He will be greatly missed, and I wish him all the best in his retirement."
Mr Scott added that Osprey will be now undertaking an options evaluation as part of the formal process that flows from Glenn's retirement announcement.
---