Outer House judgment favours employer contracts of employment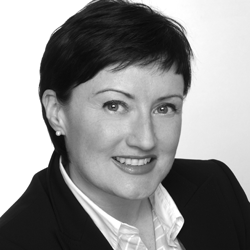 Miller Samuel Hill Brown has welcomed a decision issued by Lady Wolffe in the Outer House of the Court of Session this week, regarding the enforcement of post-termination non-compete restrictions in a contract of employment.
Representing the pursuer, construction recruitment firm Apex Resources Ltd, the litigation team sought interim interdicts against three of its former employees ('the Defenders') who the pursuer alleged were in breach of the post-termination clauses in their contracts of employment.
The judgment successfully secured an interim order prohibiting the former employees from working in the construction recruitment field until the end of the six-month post-termination restrictive period expires.
---
---
Undertakings were provided for the standard covenants and the application of the non-compete covenants was challenged by the former employees on the basis that they were too restrictive to be enforceable.
In general, courts can be reluctant to uphold and enforce non-compete restrictions as they are the most draconian of the post-termination restrictions available to employers. The Defenders focussed heavily on the English case of Quilter Private Client Advisers Ltd v. Falconer and another [2020] EWHC 3294 to support their argument that the restrictions were too wide and, therefore, unenforceable. The Pursuer submitted that Quilter was not wrongly decided but was distinguishable from the circumstances of the current case (see [16]-[20] of the judgement). Lady Wolffe agreed that Quilter was applicable but distinguishable.
Lady Wolffe went on to find that the applicable tests from Quilter were satisfied in favour of the Pursuer: the Pursuer had a legitimate business interest to protect and the effect of the covenants went no further than was reasonably necessary to protect that interest.
Diane Cairney, head of litigation at Miller Samuel Hill Brown, who was the instructing solicitor said: "Although it can be a high bar to overcome, if the circumstances are right, non-compete restrictions are perfectly valid and will – as happened in this case – be found to be enforceable.
---
---
"It is also a reminder to employers that generic contracts are not the best option but rather should be tailored to the risks and nuances of specific industries".
Marie Macdonald, head of employment, added: "This decision highlights how important it is to have the correct contracts in place which include effective and carefully drafted post-termination restrictions."
---