Peterhead Community Campus project moves to technical design phase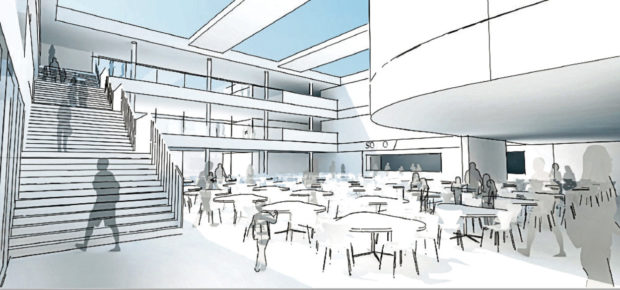 Aberdeenshire Council is moving ahead with the next stage of work on the Peterhead Community Campus after councillors agreed to progress work to the technical design phase.
The first phase of the project will see the development of replacement facilities on the Kinmundy site for the existing Peterhead Academy, Anna Ritchie, Dales Park and Meethill schools, all set within a community campus.
Together with the development at Kinmundy, the council highlighted its commitment to provide modern leisure, sport and community facilities on the existing Academy site in phase two of the project, featuring a swimming pool, fitness suite, theatre and community spaces.
---
---
Work on the technical designs and a full business case – which will include examining the budget at a time of rising inflation and increased construction costs - is expected to continue throughout this year, in advance of contracts being awarded and building work beginning.
Construction of the first phase is expected to take around two and a half years, with completion of the community campus expected in March 2026.
A second phase of works for the community hub on the existing Academy site would then follow.
Full Council chair and Provost Cllr Judy Whyte said: "I'm thrilled that we have taken another big step forward with our new Peterhead Community Campus following today's decision.
"I know that this is a much-anticipated project that will make a huge difference to our children and young people, bringing with it vital infrastructure to the area.
---
---
"Whilst we remain conscious of the market volatility within the construction industry – which brings with it increased cost pressures - officers will be working to ensure we get the best possible outcome as this is a scheme we intend to move forward, demonstrating commitment to our ambitions for the area.
"I was pleased to see a consensus from across the committees this scheme has been through before coming to Full Council.
"Not only will this project bring an educational benefit, but the leisure and community facilities will be of enormous value to the wider Peterhead community."
Future consultation will be held with wider stakeholders and the wider Peterhead community on the design and layout as well as the creation of a campus stakeholder group.
---
---
Internationally renowned Danish architects Henning Larsen will lead the design concept for the new space and Faithful + Gould are the project management consultants undertaking the day-to-day delivery of the project.
---