PfP igloo and HGP secure £15.9m Paragon funding for Dundashill townhouses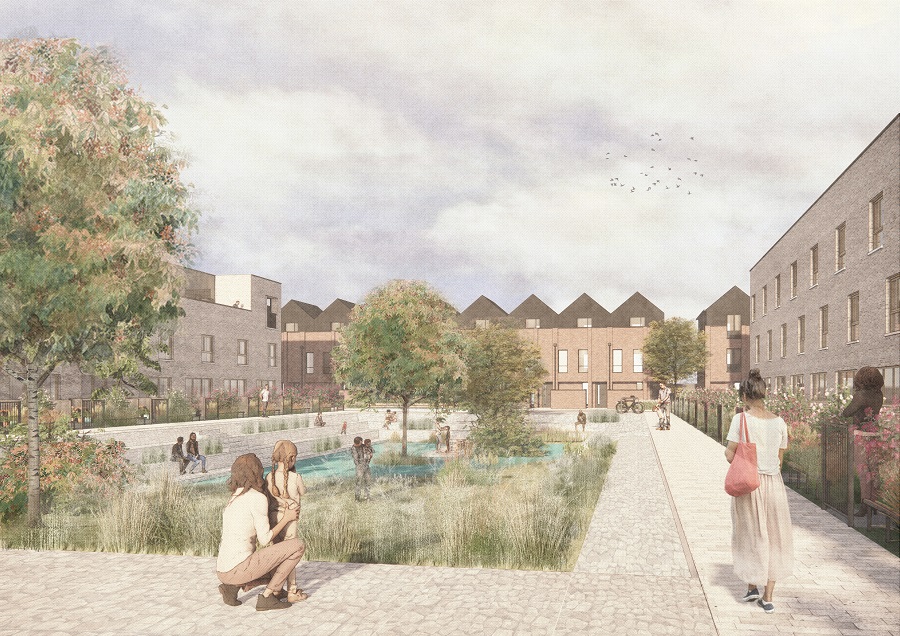 Paragon Bank's Development Finance division has provided a £15.9 million funding package to PfP igloo and Housing Growth Partnership (HGP) for the development of 78 environmentally friendly townhouses in Glasgow.
Located in the Port Dundas region to the north of the city, the townhouses will form the second phase of the Dundashill development, a 27-acre masterplan that sits at the heart of a new creative urban adventure neighbourhood on Glasgow's canal.
The new properties, marketed for sale, will be equipped with a range of environmentally friendly features, including air source heat pumps, wastewater heat recovery, provision for self-installed electric vehicle charging points, and high-performance building fabric. The project has the ambition to meet the requirements necessary to be rated Gold by the Scottish Building Standards for carbon reduction and heat demand.
---
---
The completed development, a mix of three- and four-bedroom homes, will also be highly sustainable across the design process, using modular construction and building materials sourced from the local area.
A segregated cycleway, recently completed by Glasgow City Council and linking the site to Glasgow's city centre and west end, will encourage healthy living habits and improve accessibility.
igloo, the BCorp developer acquired by PfP Capital in January 2023, will be responsible for developing the scheme, master-planned by PfP igloo, a long-term partnership between PfP Capital and igloo Regeneration.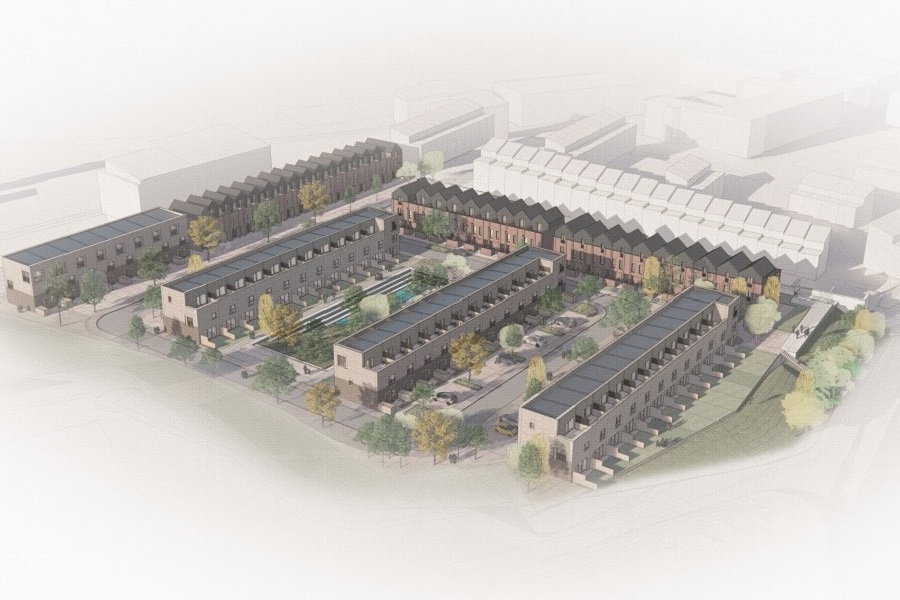 ---
---
PfP Capital and equity investor Housing Growth Partnership (HGP), part of Lloyds Banking Group, announced earlier this year a joint venture (JV), to deliver residential-led urban communities across the UK, including the Dundashill development.
Funding for the development was led on behalf of Paragon by relationship director Toby Burgess, with support from portfolio manager Joshua Mann.
Commenting on the Dundashill development and Paragon's support, Peter Connolly, CEO at igloo, said: "Dundashill is an excellent example of the low carbon, sustainable homes that should be a blueprint for the UK's future housing delivery.
"Connected to local ecology, cycle and walkways and nearby amenities, it will provide residents with an ideal, environmentally friendly lifestyle. I am delighted that Paragon Development Finance shared our vision for Dundashill and I look forward to working with the team as the development continues."
---
---
Commenting on Paragon's support for Dundashill, Toby Burgess, Paragon Bank Development Finance relationship director, said: "Paragon is proud to support the first phase of Dundashill's regeneration providing 78 energy efficient houses.
"This innovative project reflects Paragon's commitment to supporting sustainability and we will be keenly following its progress in the months ahead. This is our first deal supporting PfP igloo and HGP and we have been hugely impressed with their attention to detail and passion for regeneration – we hope it is the first of many."
Rachel Miller, investment director at HGP, added: "We're very pleased to have secured funding from Paragon for Dundashill, it's fantastic to be on site with this first scheme which epitomises the qualities of design, sustainability and local impact that are key to HGP's wider partnership with PfP igloo."
---