Plan for 275 homes on outskirts of Alva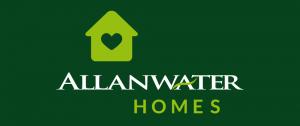 Allanwater Homes has revealed plans to build a 275-home development on the outskirts of Alva.
About this development:
Authority:

Clackmannanshire

Type:

Residential

Applications:

Team:
The three, four, and five-bedroom homes – including roads, footpaths, landscaping, drainage and associated works on a greenfield site, are proposed for land on either side of the A91 to the west of the village of Hillfoots.
A number of objections have been lodged regarding an increase in demand on the local health centre, the loss of biodiversity and green space, as well as additional traffic generated by the development.
In a planning statement lodged with its proposal, Allanwater Homes said the development will create improvements in infrastructure and "will not have any significant detrimental in respect of overlooking, privacy, overshadowing, loss of daylight/ sunlight".
---
---
The developer also pointed out that it is "willing to meet their developer contribution in respect of secondary school education, but seeks more detail on the impact of the development on Alva Academy to ensure proportionate and fair assessment".
Allanwater Homes stated: "The development has been designed in a manner that ensures it delivers the required level of infrastructure and will function in a sustainable manner.
"The proposed development will contribute to improvements in infrastructure that are considered necessary and that result as a direct consequence of the proposed development in accordance with established policy."
---