Plans lodged for student-led residential development on Edinburgh's London Road
An application for planning permission for the development of student accommodation in Edinburgh has been lodged by property developer Summix Capital Ltd.
Located on London Road, the 198-bed development will serve to redevelop a site recently in commercial retail use, as well as providing much-needed purpose-built student accommodation.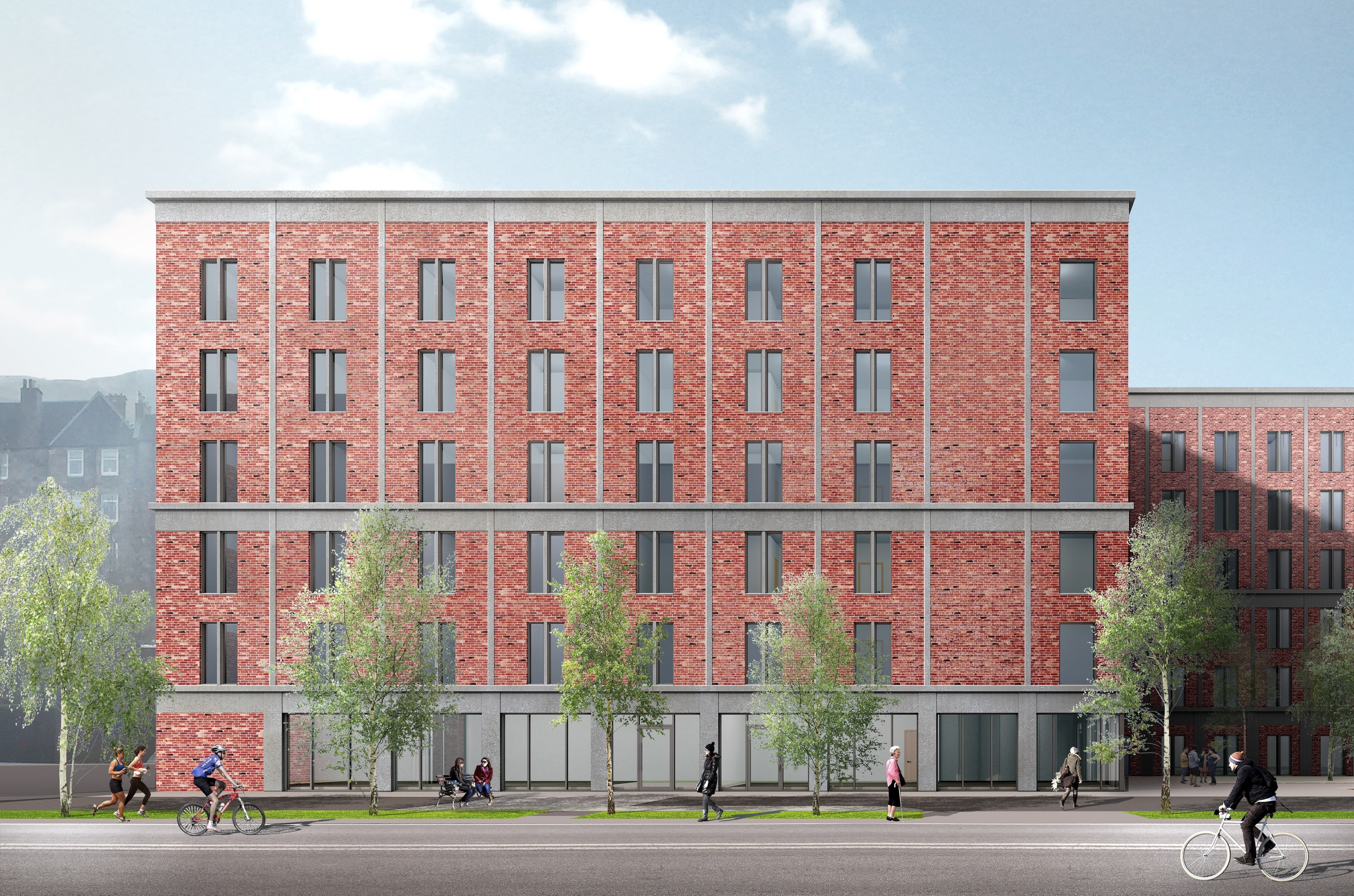 Situated opposite Meadowbank Stadium, this mixed-use building will be a contemporary state of the art development comprising a mix of clusters and studios together with a community/office space, student common areas, a laundry, cycle parking and underground bin stores.
---
---
The site is not within a Conservation Area or within the boundary of the UNESCO World Heritage site and is in an area within which there is a considerable volume of mixed-use development proposed, complementing the established residential areas nearby.
A high focus on cycling is a key part of the proposal, with one to one cycling storage provided on-site in a covered and secure location totalling 198 bicycle spaces. There will also be Sheffield racks available for visitors and staff.
Energy efficient design will enhance the sustainability of the development, and water consuming systems will offer considerable reductions in water use compared to baseline technologies, including low flush toilets and low flow taps and showers.
The development is estimated to deliver £15 million of investment in its construction and also bring significant vitality, economic and social benefits to this part of Meadowbank, estimated to generate 85 jobs through the construction period.
---
---
Architects 3DReid worked on the scheme and the planning consultants were Turley.
A spokesperson for Summix Capital Ltd said: "We are delighted to submit this application for high-quality student accommodation which will serve to redevelop a location in previous commercial and industrial use.
"Given the high sustainability of the location there is no requirement for car parking spaces beyond those for the City Car club and disabled spaces, and we are ensuring that there is excellent provision of bicycle spaces.
"The development also serves to address the increasing demand for student accommodation, fulfilling the ambitious growth plans of universities in the city, which are key drivers of the economy. This also helps to reduce pressure on the private housing market as well as delivering a substantial amount in additional expenditure into the local economy."
---