Prestwick eyes 'Europe's leading space hub' tag
Following its huge funding boost through the Ayrshire Growth Deal, Prestwick Spaceport has revealed plans to become the continent's leading space hub as it steps up its marketing and operational efforts, whilst moving forward with launch partner discussions.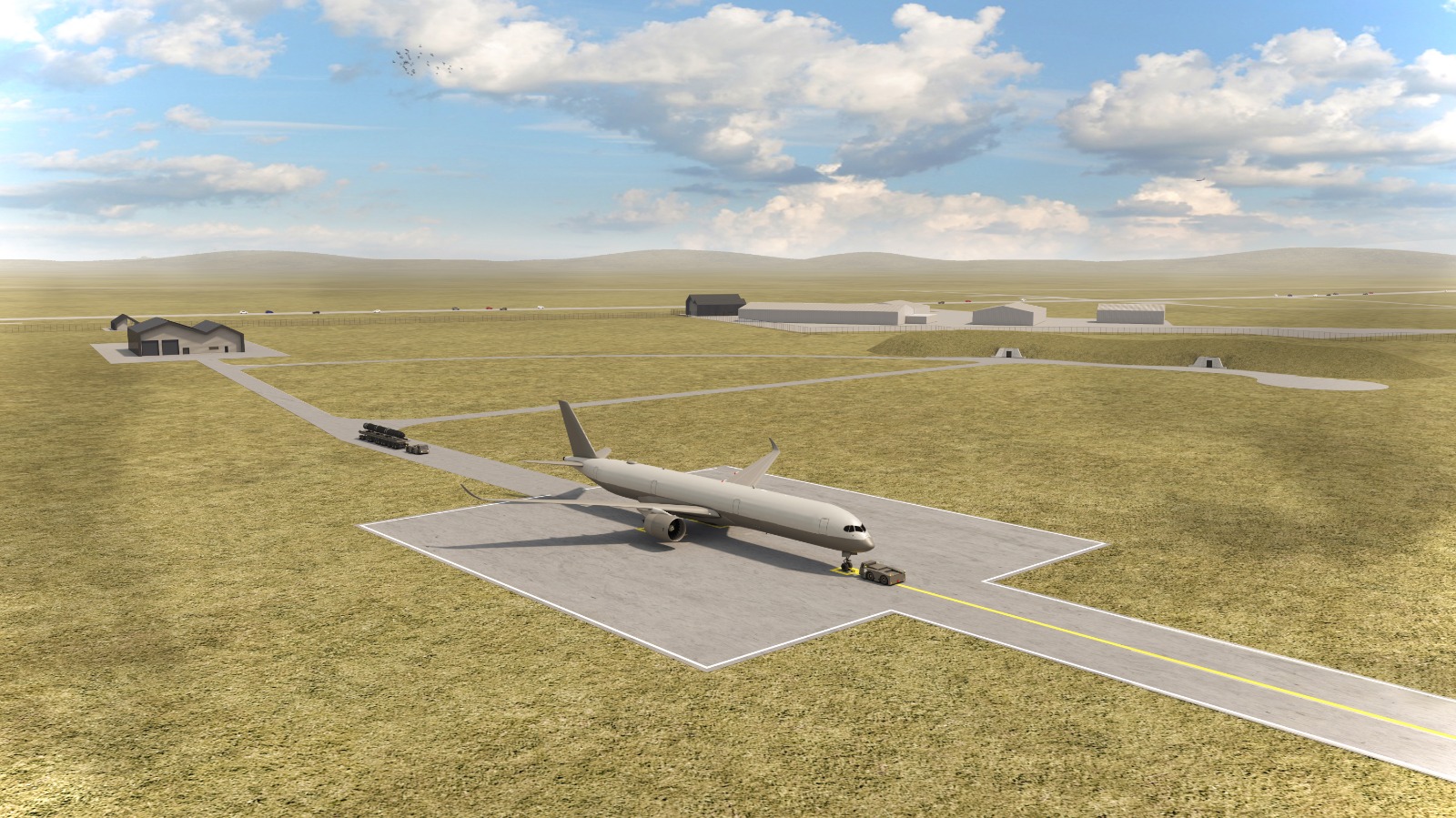 The proposed spaceport is now setting out to create an unrivalled space supply-chain network, boosted by a location easily reached by road, rail, sea and air – and accessible to a vast talent pool.
The coming weeks are expected to bring confirmation of its first partnership with a launch provider, which will see the Spaceport become its international base, with the first commercial rocket launches taking place from autumn 2023.
---
---
Mick O'Connor, programme director of Prestwick Spaceport, said: "To date we have largely flown under the radar, making sure we put the Spaceport in the best possible position to deliver its immense potential.
"Now feels like the right time to truly set out our stall. Prestwick Spaceport's novel launch solution should excite people, whether they are local or within the space sector.
"So much is in our favour. We feel the Spaceport can define the economy locally as well as put the UK at the forefront of commercial space launch globally.
"We've created a new tagline: 'Beyond Launch' which reflects our ambition to become more than an orbital launch site for small satellites, as Europe's leading space applications hub.
---
---
"Not only are we planning for spaceflight capability for 2023, but we are also building the commercial infrastructure to support it, as well as manufacturing and significant supply chain capability, all of which will build on Prestwick's long established heritage within aerospace and aviation."
Due to come into operation in 2023, the Spaceport aims to capitalise on Prestwick's unique combination of attributes such as existing airport infrastructure, latitude, over sea take off and prime meteorological conditions.
Now home to major players such as BAE Systems, GE Aviation, Spirit AeroSystems, Woodward and Collins Aerospace, it is anticipated the investment will create more than 4000 new jobs while positioning Scotland as a key player in the increasingly competitive global space race.
Mr O'Connor added: "There are many aspects to the development of Prestwick Spaceport that make us unique – starting with our launch technology.
---
---
"We are one of only a handful of global sites to employ horizontal launch technology, which uses a carrier aircraft that takes off from a runway carrying a launch vehicle. Once the airplane is airborne and far from Prestwick, the launch vehicle releases and autonomously makes its way into space from an ideal position to suit the customers desired orbit and inclination.
"As a result of our preferred launch solution we are not constrained by carrier aircraft availability due to fleet size, which gives us a level of in-built redundancy. It also means that we have the technical capability to conduct multiple launches in a single day if the market required it, which is unique not just in Scotland or the UK, but anywhere in the world."
Alongside the Spaceport, the funding is enabling a purpose-built, multi-occupancy Aerospace and Space Innovation Centre (ASIC) to allow the delivery and manufacture of new flight products focused on the supply chain for the aerospace sector; vertical and horizontal launch platforms; satellite and other payloads; and both academic and industrial research and development.
---