Public consultation begins for proposals to rejuvenate Aberdeen beach area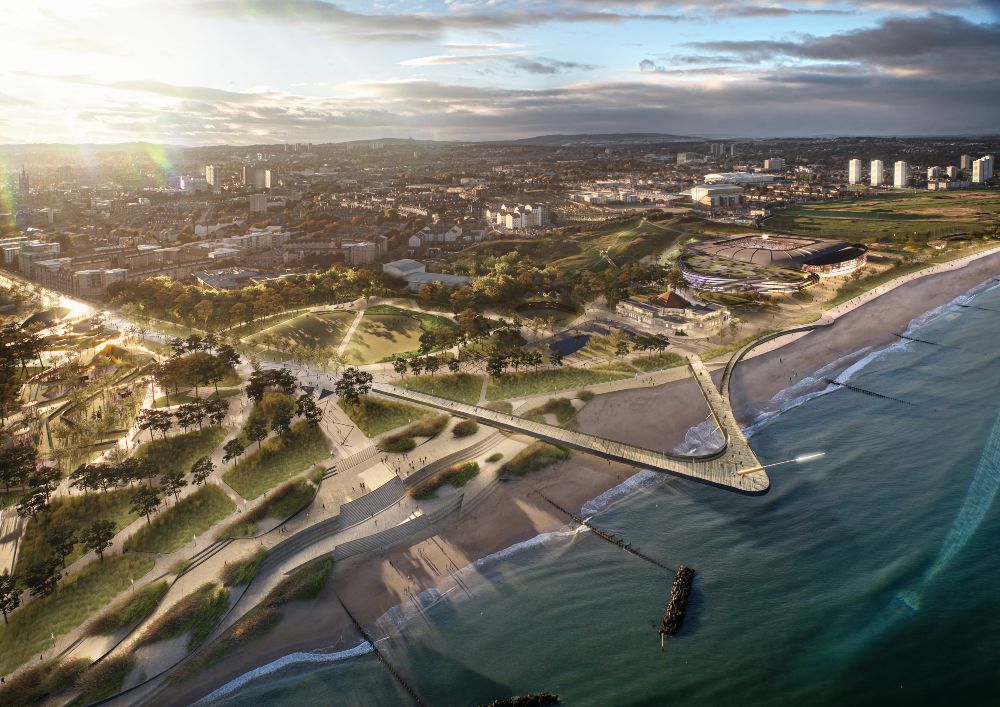 A public consultation with drop-in sessions centred on proposals to rejuvenate Aberdeen's beach area and to consider their impact on the environment has started.
The consultation on the Beachfront Development Framework and associated Strategic Environmental Assessment will include interpretive boards showing the various proposals, including a pier, an urban park consisting of a playpark, sports area and a pump track, attractive streetscaping, increased usability for the Beach Ballroom, and new sports facilities.
The drop-in events at the Beach Ballroom will also include interpretive boards aimed at children so their views on the proposals can be recorded.
---
---
Aberdeen City Council co-leader Alex Nicoll said: "Investing in the beach is a key part of the council's plan to make Aberdeen an even better for place people to live, work, visit and do business.
"The plans for the beach are being designed to provide an exciting new destination for residents and visitors to our city - whilst still retaining the open green spaces which are an important part of our beach area. The proposals would also encourage more people to make the shift to walking, cycling, or public transport.
"I hope as many people as possible will come along to the drop-in consultation and let the council know their views of the proposals."
The proposed urban park would create an outdoor destination for the city and would also facilitate connections back to the city centre.
---
---
The playpark and sports area, which are being developed in ongoing consultation with children and young people, could accommodate a variety of different play uses including a pump track which could be used by many different types of equipment including scooters, roller blades, roller skates, skateboards, bicycles of all types, and wheelchairs.
The proposed events field would be a flexible space capable of holding events, festivals, larger concerts and would also have a large, grassed area for day-to-day use such as informal sports and games such as football, touch rugby, ultimate frisbee as well as providing space for picnicking.
The proposed gateway building would act as a sculptural landmark at the entrance to the events park, drawing people down towards the new waterfront destination from the city centre.
The proposed hub building would be in the central plaza area, creating a focal point at the heart of the new urban park and positioned at a key junction on the main pedestrian spine.
---
---
The pedestrian spine would consist of the main route through the area.
The drop-in consultations are being held in the Beach Ballroom on:
Thursday 29 September, from 2pm to 8pm;
Saturday 8 October, from 12noon to 6pm.
An online consultation is available on the council's website until Monday 24 October.
---