QTS confirms second year of School of Rugby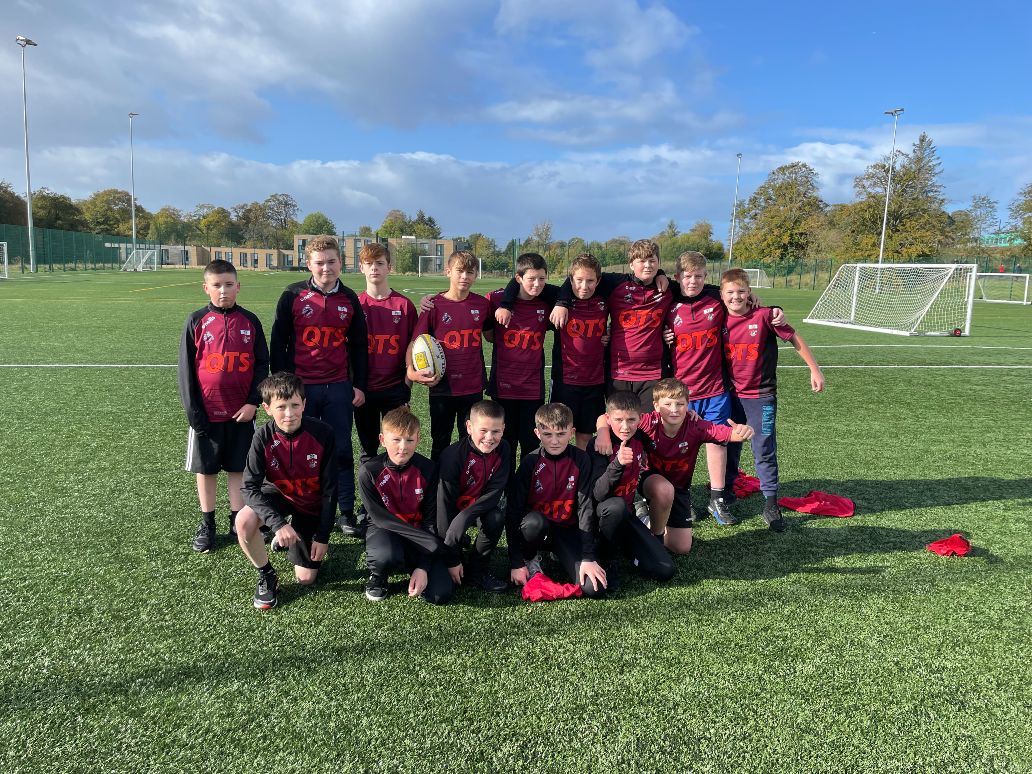 QTS Group has announced a second year of sponsorship for the QTS School of Rugby, run in partnership with Ayr Rugby Community Trust in South Ayrshire.
The programme, which operates out of Ayr Academy, gives young people aged 12-15 at the school the opportunity to join three contact sessions per week, including a wide support network that includes strength and conditioning, nutritional support and workshops to aid individuals' personal development, alongside rugby skills and training.
In its first year 35 pupils came through the programme with a number of students from S1-3 joining the Ayr Rugby Club.
---
---
Founded in 1897, Ayr Rugby Club has been supporting the development of young athletes for over a decade and is home to the Ayr RFC Rugby Academy, one of the biggest youth development programmes in the country.
Catering for boys and girls, the club provides a fun and safe environment for children to develop the skills of the game alongside growing as individuals, and currently works with all four secondary schools in the area, as well as 22 primary schools.
The club's mission is to establish solid foundations to place rugby in the best position to flourish in all aspects of the game, whilst contributing towards education, health, wellbeing, employment, discipline and inclusiveness across the Ayrshire community.
Stuart Fenwick Ayr Community Rugby Trust said: "The financial support this year has allowed us to make a real contribution to the school life of pupils in the School of Rugby at Ayr Academy. Not only the provision of quality qualified coaches but also the sense of camaraderie and pride that comes from representing your school and wearing your school colours.
---
---
"It has allowed pupils to receive rugby kit for sessions and games which many also proudly wear around the school, representing their involvement in the program. This would not be possible without the support of QTS.
"The continued support will not only allow us to continue and evolve the great initiatives and experiences started last year in partnership with the school but also grow the program with further educational modules planned contributing towards the development of the young people away from the pitch as well as on it."
Alan McLeish, managing director at QTS Group said: "We're very happy to be reaffirming our partnership with the club and the Ayr Academy.
"At QTS Group, we are committed to investing in young people within our communities, and particularly supporting grassroots activity. This is exactly what the School of Rugby is about and to be able to support a worthy programme like this one is fantastic. The QTS School of Rugby has done some great work with these young pupils over the past year and we're looking forward to see how it expands over the next 12 months.
---
---
"It has been a pleasure working with Stuart and we look forward to building our relationship with the club into the future."
---