Robertson begins main construction phase at Aberdeen's BioHub project
Plans to make Aberdeen one of the most dynamic locations in the UK for life sciences company creation and growth drive ahead with BioHub entering its main construction phase.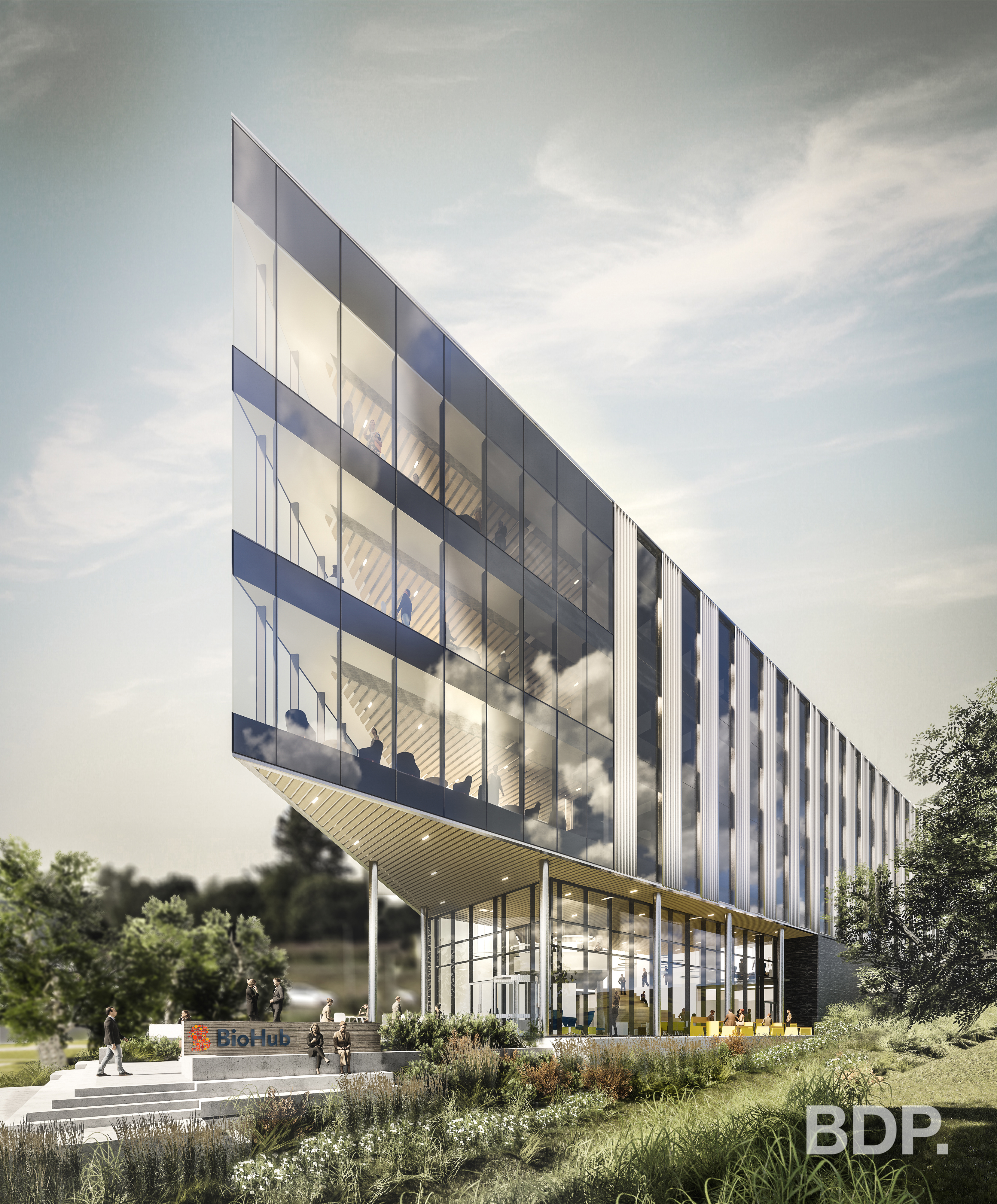 BioHub is a new-build project located on the city's Foresterhill Health Campus, one of Europe's largest integrated clinical, teaching, and research sites for healthcare and life sciences.
The project's laboratory, incubation and collaboration space, custom accommodation, business support programmes, and access to expert networks and investors will accelerate scaling life sciences businesses and help spinouts and start-ups to commercialise innovation faster.
---
---
The main contractor for the project is Robertson Construction. The main construction phase is programmed to run through 2021 to summer 2022, followed by fit-out and the first phase opening to tenants in autumn 2022.
Gordon Milne, managing director, Robertson Construction Eastern, said: "BioHub will be a new facility to support the growth of life science businesses. ONE has been driving diversification in the Aberdeen region to create opportunity and economic benefits, and as the construction partner of choice we will be delivering a high-quality building which will inspire and foster collaboration.
"In line with the aspirations of the project partners for economic recovery, and our own commitment to the communities where we work, we will be engaging with the local supply chain and SMEs, and providing local learning opportunities which will further enhance community benefits. Our delivery of both the facility and community benefits, will further enrich the legacy of BioHub."
BDP, which was appointed to lead a multidisciplinary design team, consisting of Hulley & Kirkwood and JGA, said the triangular design of the 6,000 sqm BioHub provides efficient lab and office accommodation with good daylight.
---
---
Support accommodation and circulation is concentrated in the centre. The prominent location and considered layout will provide pleasant work spaces with good views across Aberdeen. The double height south facing ground floor provides collaborative workspaces and break out rooms with conferencing facilities and a café with adjacent external terracing and landscaping.
Christoph Ackermann, principal at BDP's Glasgow studio, said: "This is an exciting and transformational project for Aberdeen and north east Scotland. BDP has a track record of delivering buildings that encourage industry engagement and collaboration, such as the Inovo and Technology and Innovation Centre in Glasgow. The BioHub project is another example of BDP's expertise in this style of development, creating office and laboratory spaces for start-up companies under a single roof."
BioHub has secured £20 million of capital funding jointly provided by the UK Government and Scottish Government via the Aberdeen City Region Deal (ACRD). Opportunity North East (ONE) is the lead partner for the project and has committed up to £5.6m to deliver BioHub's sector growth objectives. The ACRD is a partnership of both governments, Aberdeen City Council, Aberdeenshire Council and ONE. A new company, BioAberdeen Limited, has been formed to deliver BioHub. The project partners are ONE, the University of Aberdeen and NHS Grampian, and the ACRD.
Prof Stephen Logan, chair of ONE Life Sciences and BioAberdeen, said: "BioHub will provide the space, facilities and specialist support for start-ups and spinouts, early-stage and established life sciences businesses to grow, and anchor high-value jobs in the region for the long-term. BioHub will accelerate collaborative innovation and bring new therapies, products and services to market faster to transform healthcare delivery and produce better patient outcomes. It is the transformational sector project to grow the company cluster, drive regional economic diversification and recovery and develop the national health and wellbeing economy."
---
---
Life sciences is one of the economy's fastest-growing sectors. Aberdeen already has a cluster of companies developing solutions for modern health challenges ranging from Alzheimer's disease and antimicrobial resistance to cancer and diabetes, drawing on internationally-recognised expertise in biologics, medtech and digital health.
---