Robertson to 'Open Doors' to Hillcrest site in Dundee
Robertson Partnership Homes is giving members of the public a unique chance to see behind the scenes of its affordable homes development for Hillcrest in Dundee.
Tours at the Derby Street site will be made available on March 20 as part of Open Doors Week 2019.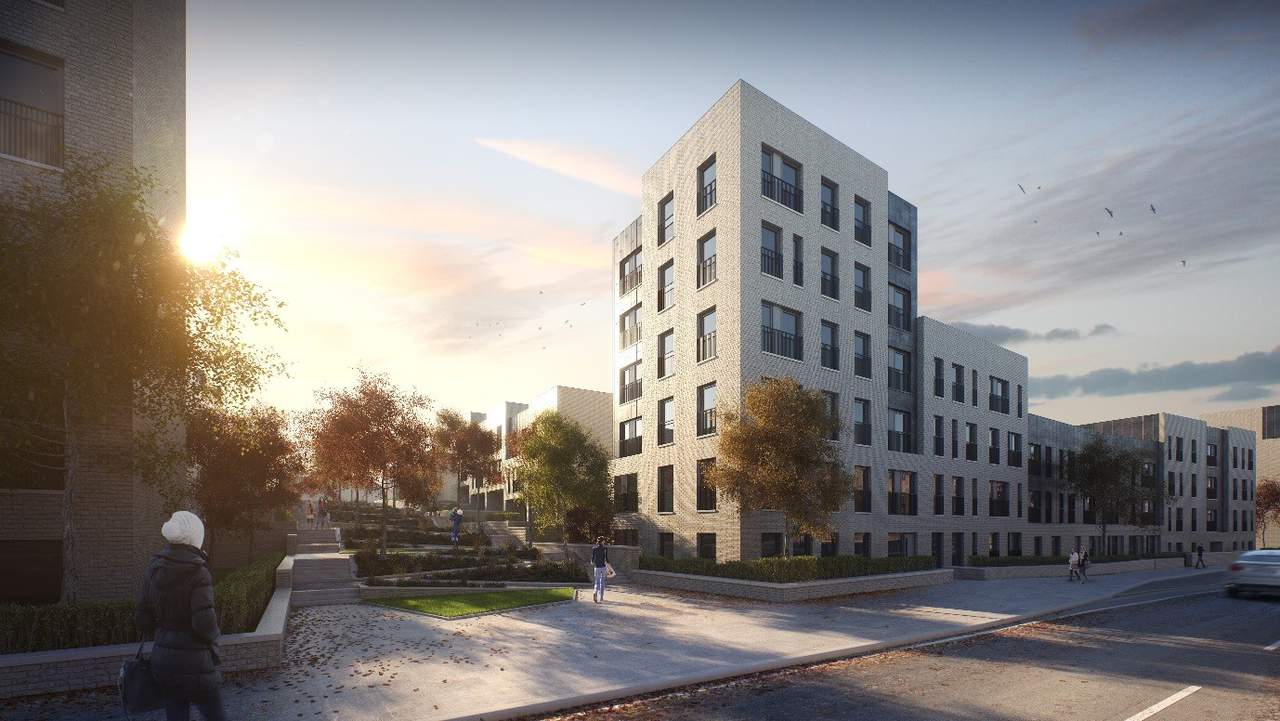 Members of the community and those interested in a career in construction will be provided with the opportunity to see how the project is progressing, meet the people working on it and gain an insight into what it is like to work in the construction industry.
---
---
Bookings are available via Open Doors 2019.
Robertson is delivering 163 new homes at Derby Street on behalf of Hillcrest Housing Association and Dundee City Council, with the site a combination of modern flats as well as detached and terraced homes.
The development is underpinned by a Regeneration Framework that outlines a new pedestrian thoroughfare linking the homes together to help create a community for new and existing residents alike.
James Freel, managing director of Robertson Partnership Homes, said: "The new homes at Derby Street will bring much-needed high quality, energy efficient and affordable homes to Dundee, making a positive impact on both the local area and the community.
---
---
"We're inviting local residents, potential tenants and anyone with an interest in construction along to the site to get a behind-the-scenes look at the new development as well as the wider community benefits that it will bring to the area. In addition, by showcasing the diverse range of skills and professions needed on site, we hope this will help to inspire those considering a career in construction."
David Zwirlein, Hillcrest director of development, said: "The Derby Street development is a major part of the ongoing regeneration of the Hilltown in Dundee. The 163 new homes, 80 of which will be Hillcrest, will offer a very welcome boost to the city's affordable housing provision.
"The Open Doors Week offers a fantastic opportunity for those interested in the construction sector to get a good glimpse into such a key development. With Hillcrest always looking to give something back to the communities we work in, I hope that through this opportunity more people will be inspired to get into a career in construction."
Kevin Cordell, Dundee's convenor of neighbourhood services, added: "Working in partnership with Robertson and Hillcrest Housing Association, Derby Street is our largest new build development currently underway. This will be transformational for improving housing conditions and economic regeneration in the Hilltown. We welcome the opportunity for all who are interested to be able to see this fantastic project first hand."
---
---
Derby Street was procured through Scape Group's National Major Works framework (now superseded by Major Works Scotland), part of the Scape National Construction framework and is being delivered by Robertson in partnership with Willmott Dixon.
The completion date is estimated as December 2020.
Open Doors Week is delivered by Build UK in partnership with CITB and aims to encourage people to consider pursuing a career in construction, dispelling myths and pre-conceived ideas of the types of jobs and people who work in the industry. Its most recent event resulted in over 5,200 bookings across more than 275 construction sites in England, Scotland and Wales.
---