Robertson tops out RAF and Boeing defence aircraft facility in Lossiemouth
Robertson held a topping out ceremony yesterday at the Poseidon P-8A Strategic Facility, just 10 miles from where the infrastructure firm first opened for business more in Elgin than 50 years ago.
Founder and executive chairman Bill Robertson, joined representatives from Boeing UK and the Royal Air Force to celebrate the milestone, watching the final beam being lowered into place on the main structure of the building.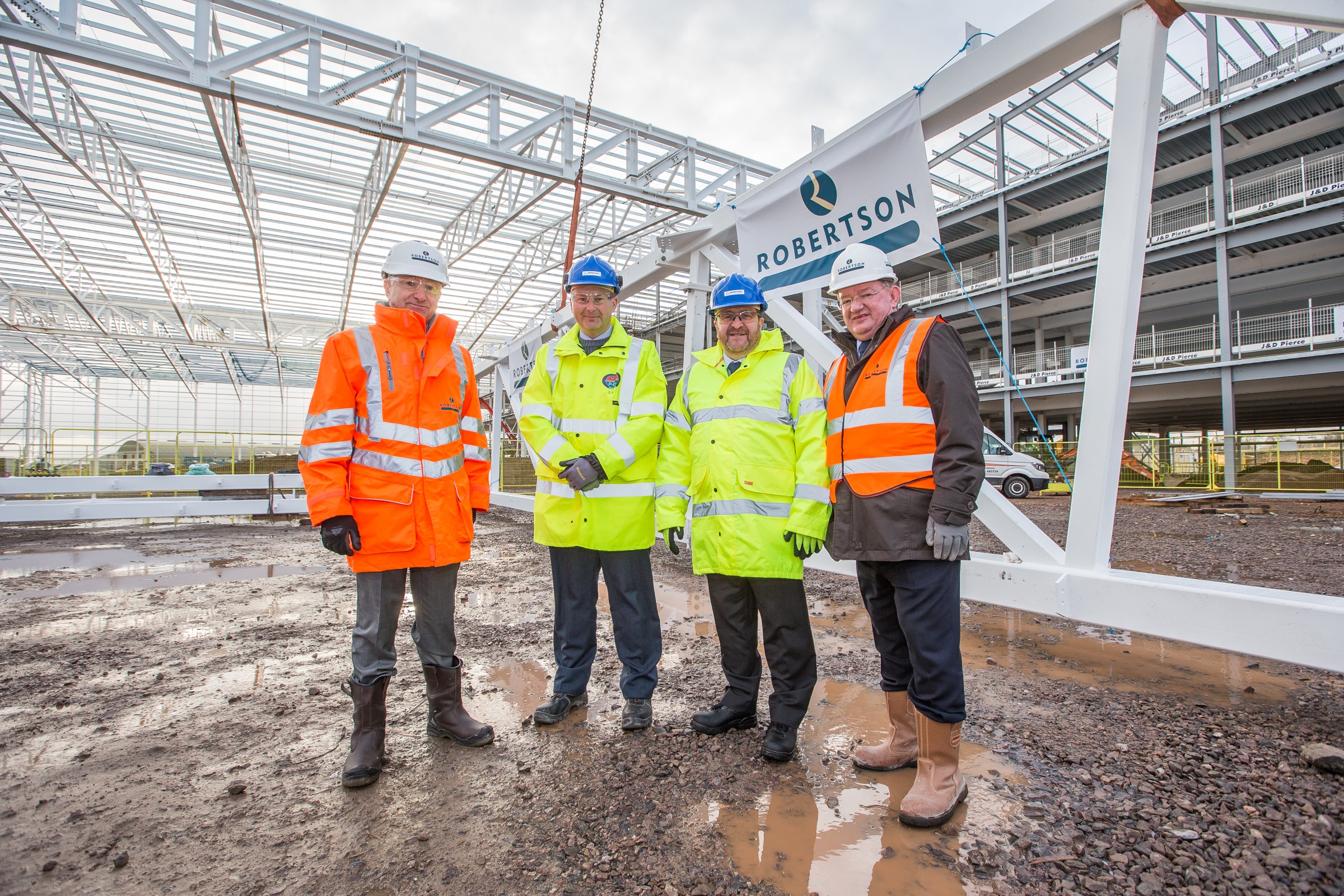 The facility, which will house the RAF's nine new Poseidon P-8A maritime patrol and attack aircraft, has been funded through a £100 million joint investment between Boeing UK and the UK Government, and is due for completion in spring 2020.
---
---
Based at RAF Lossiemouth the vast, predominantly steel, structure is 19 metres in height, 165 metres in length and 100 metres wide and will have capacity to hold three aircraft at any given time. The building will comprise Squadron accommodation, crew and maintainer training facilities, flight planning facilities, workshop areas and a three-bay aircraft hangar.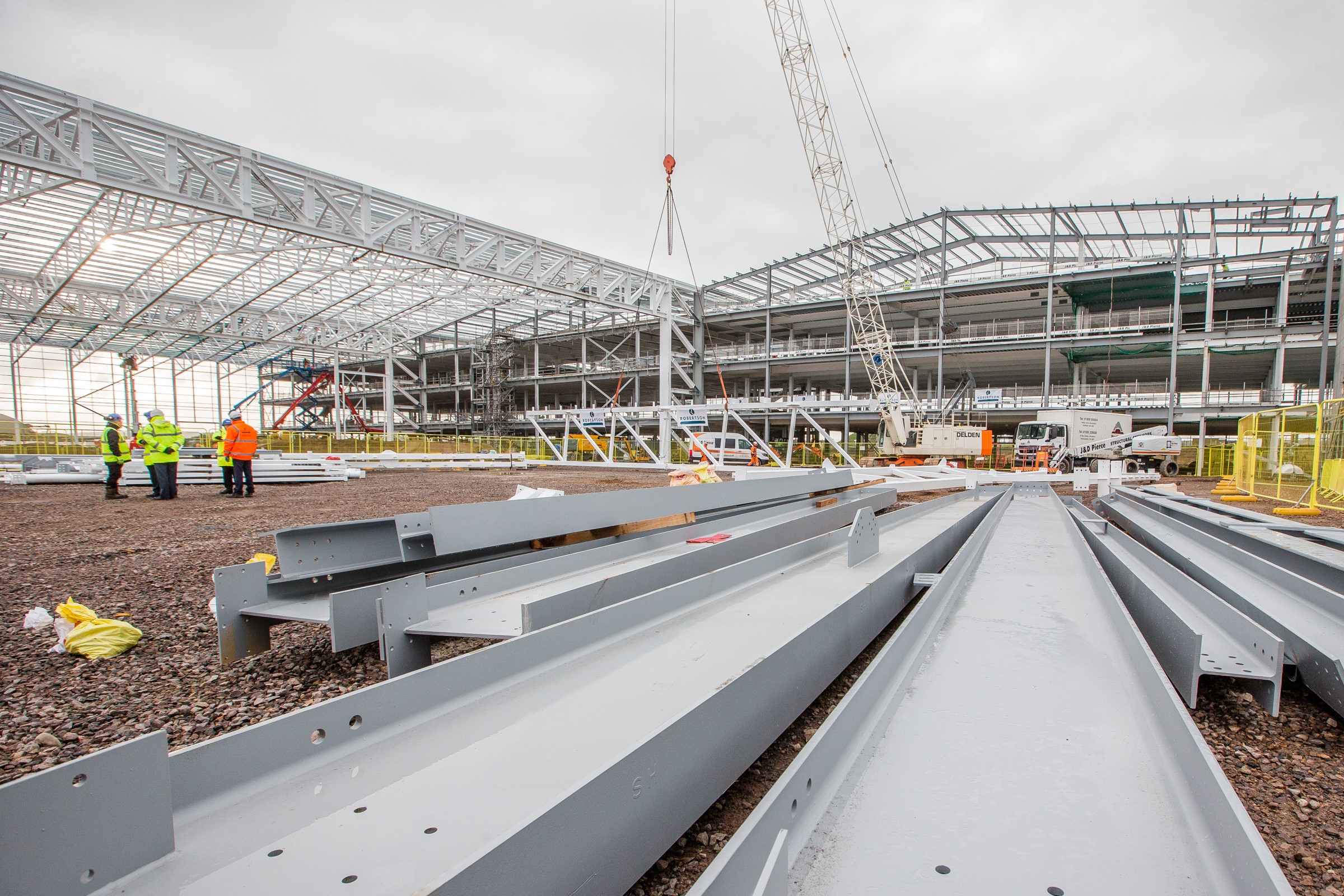 The facility is part of a long-term partnering initiative between Boeing and the UK Government to advance growth and prosperity in the United Kingdom, which was announced by former Prime Minister David Cameron at the 2016 Farnborough International Airshow.
Steve Burnell, managing director MOD Services, Boeing, said: "Boeing is proud to be delivering the highly capable P-8A Poseidon maritime and anti-submarine aircraft to the Royal Air Force whilst delivering investment into the UK. The P-8A is proven around the world and has already accumulated more than 170,000 flight hours. We're working with other UK businesses to deliver this strategic facility for the country and community."
---
---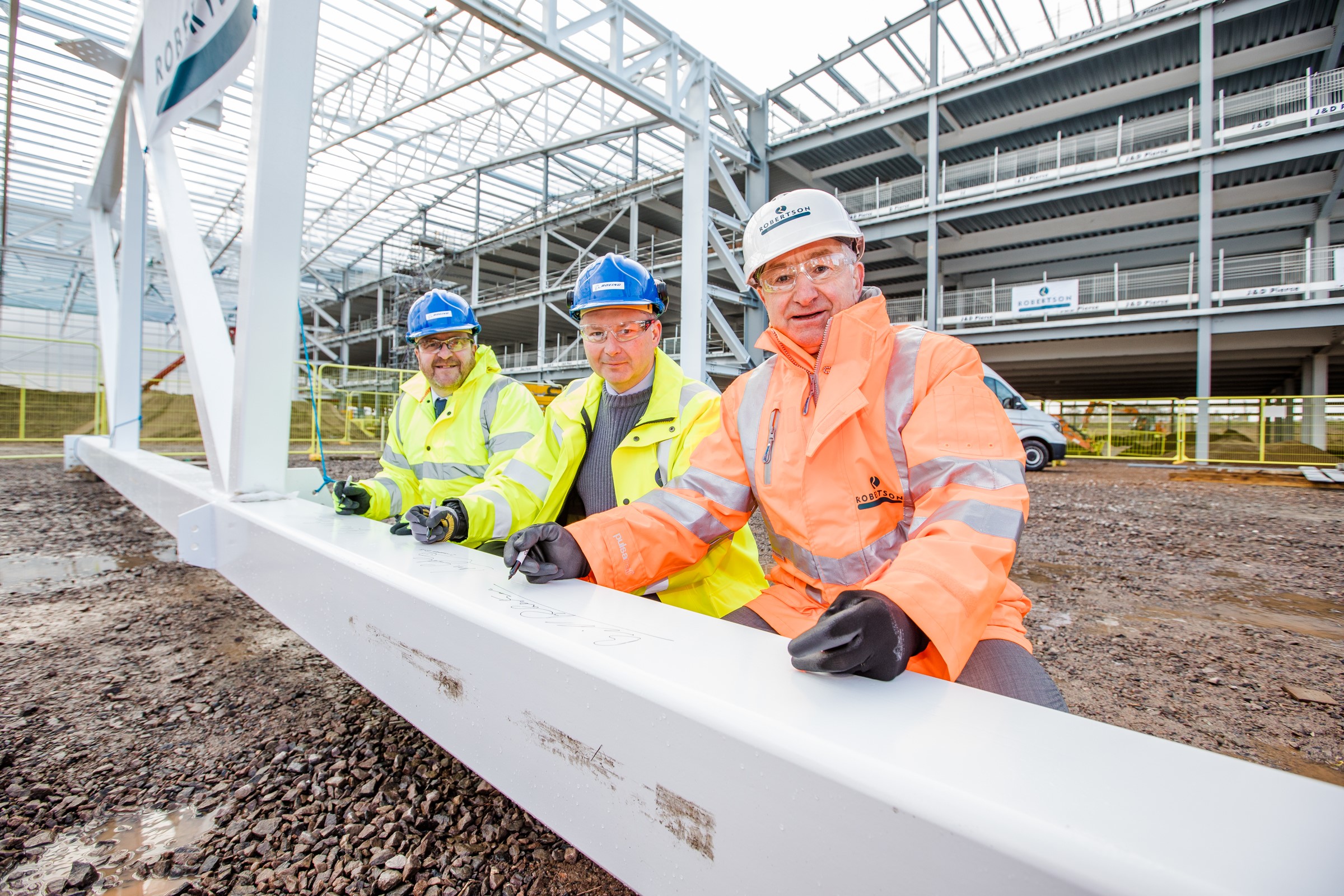 Commenting on the milestone, Robertson CEO, Derek Shewan, said: "A project of this scale from a client like Boeing does not come along very often, and we knew that trust had to be integral to our strategy.
"Our team worked incredibly hard during pre-construction because we wanted it to be a beacon of best practice in terms of transparency and delivery. Therefore, we made it a priority to involve Boeing in our procurement process from the outset. This meant that our client had a view of all the tender responses from the supply chain as they came in, ensuring they were aware of the real net cost from the get go. This has helped manage expectations from all parties involved.
"While we are no strangers to delivering projects of scale, we are particularly happy to be working on a project that once complete, will provide around 650 local jobs. This will be a huge boost to local Moray communities and beyond."
---
---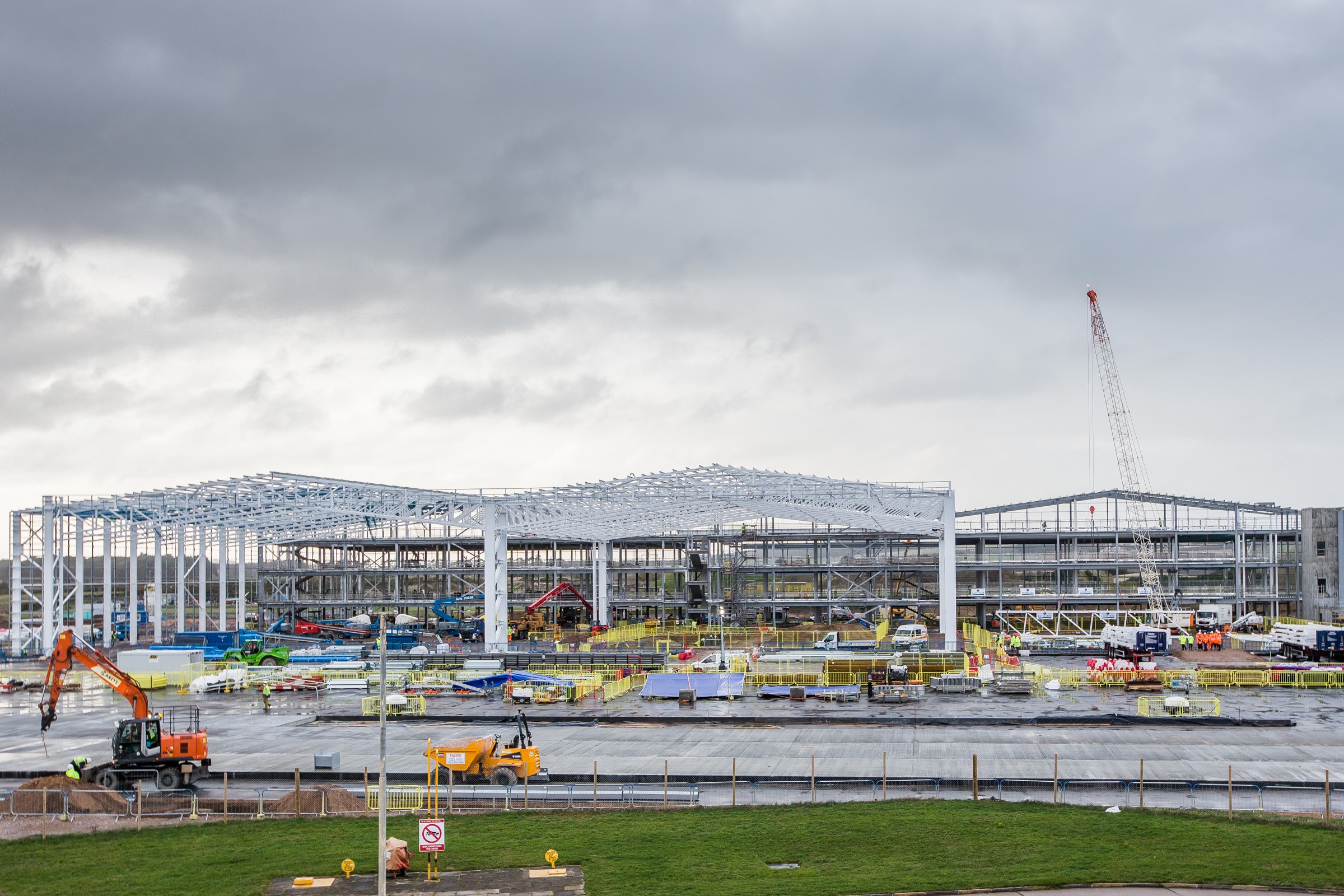 Robertson is providing a design and build solution, working with the multi-disciplinary organisation Ridge, to provide a fully BIM compliant project.
Key facts from the project include:
250,000T of excavation
7,000m of precast piles driven
100,000m2 of concrete slabs
100,000T of structural steel
25,000m2 of cladding
200 operatives on-site
150,000 hours worked to-date
---