RSK makes trio of acquisitions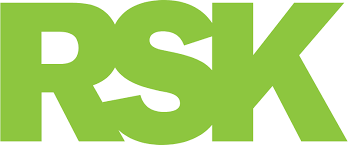 Integrated environmental, engineering and technical services business RSK Group Ltd has added three more UK businesses to the group.
CR Civil Engineering Ltd, the Enviresearch group and E.D.P. Health, Safety and Environment Consultants Ltd (EDP) become RSK's 12th, 13th, and 14th acquisitions of the 2020/2021 financial year.
CR Civil Engineering is headquartered in Loughborough and has sites in Llandeilo (South Wales), Rotherham and Ripley (Derbyshire). It provides groundwork civil engineering services to the highways, rail and other sectors across the UK. CR Civil Engineering specialises in all aspects of construction; site clearance; drainage and ducting; earthworks; pavement construction, including surfacing, kerbing, footpaths and cycleways; rail contracts; airfield work; small residential and commercial developments; surfacing and planing contracts for local authorities; and other sundry groundwork.
The business counts Tier 1 contractors such as A-one+, Galliford Try, Morgan Sindall, BAM Nuttall, Amey, Osborne, Winvic and nmcn among its client base. CR Civil Engineering is known for its high-quality work and employs more than 200 people directly and maintains a strong network of trusted contractors.
---
---
Enviresearch, based in Newcastle upon Tyne and with an office in Carcavelos, Portugal, is a regulatory and risk assessment services provider to the global chemical industry. It provides services in modelling the fate of chemicals in the environment with a focus on agricultural pesticides. The company has developed its own plant production risk assessment modelling product, Acre, and employs 19 experts from a range of backgrounds, including agronomy, chemistry, environmental fate, ecology, endocrine disruption, risk assessment and regulatory affairs.
Formed in the early 1990s, EDP has been helping businesses of all sizes to manage their health, safety, environmental and sustainability duties and responsibilities for over a quarter of a century. The business delivers health and safety, asbestos, property compliance, environment, sustainability, and security services and has worked with some of the world's biggest organisations, including Accenture, HSBC, London Stock Exchange Group, H&M, The British Museum and Universal Music Group. It recently helped to prepare the iconic Abbey Road Studios in London for a COVID-secure reopening.
The business is headquartered in St Helens and has UK offices in Livingston, Cannock and Wetherby. It also operates internationally through teams based in Ireland, Singapore and Australia.
The acquisitions will see all three businesses moving forward, with their existing leadership, workforce, strategy and brands still in place, as they join the ever-growing RSK group. CR Civil Engineering, including managing director Carl Roberts, joins RSK's contracting division under the direction of Claire Knighton. EDP, including managing director Mark Haydock, joins RSK's environment and planning division under the direction of Sarah Mogford. Enviresearch joins RSK's agriculture, land and property management division under the direction of Ian Strudwick with Christina Lye as managing director.
---
---
Alan Ryder, RSK founder and chief executive officer, said: "I am delighted that these three leading companies are joining forces with RSK. Work on large infrastructure projects is a particularly buoyant market and CR Civil Engineering is a fantastic addition to our contracting division. We anticipate many synergies with businesses across the RSK group in associated work areas such as traffic management, earthworks, in-situ testing and slope stabilisation.
"We are also excited to help Enviresearch grow and diversify further and will be exploring opportunities for collaboration with existing RSK companies such as CEA, which sits in ADAS, and NET, which is part of our WRc business.
"And EDP – with its very prestigious and broad client base – presents many exciting opportunities to develop RSK's presence in Singapore and to expand into Australia, which has been on our radar for some time.
"This is a hugely exciting time for RSK as we continue to grow and diversify the business by ensuring we can deliver practical end-to-end solutions for our clients and make positive contributions to society as we move towards a more sustainable future."
---
---
Carl Roberts, managing director, CR Civil Engineering, added: "Everyone at CR Civil Engineering is extremely excited about the prospects within the RSK business. Our company cultures are very aligned. Being part of RSK will not only strengthen the company, it will also offer opportunities for CR Civil Engineering to develop and will enable our dedicated staff to thrive within a growing organisation and thus to reach their potential."
Christina Lye, managing director, Enviresearch, said: "We are delighted to be joining RSK and we're excited to explore the many new opportunities it presents to us and the wider RSK group. We look forward to broadening our horizons and creating many new relationships along the way."
Mark Haydock, group managing director, EDP said: "This acquisition marks an important stage in the life of EDP and is a significant point of acceleration in our strategy to build a global multidisciplinary health, safety, environment and sustainability consultancy business. Since our management buyout out in 2014, we have taken the business from strength to strength. In joining RSK, we are now able to work with partners across the RSK group to realise our aspirations for the EDP brand in terms of further international growth, the breadth and depth of our service offerings and the countless new opportunities we will create for the business, our clients and each of our employees."
---