Russell Roof Tiles takes delivery of new electric forklifts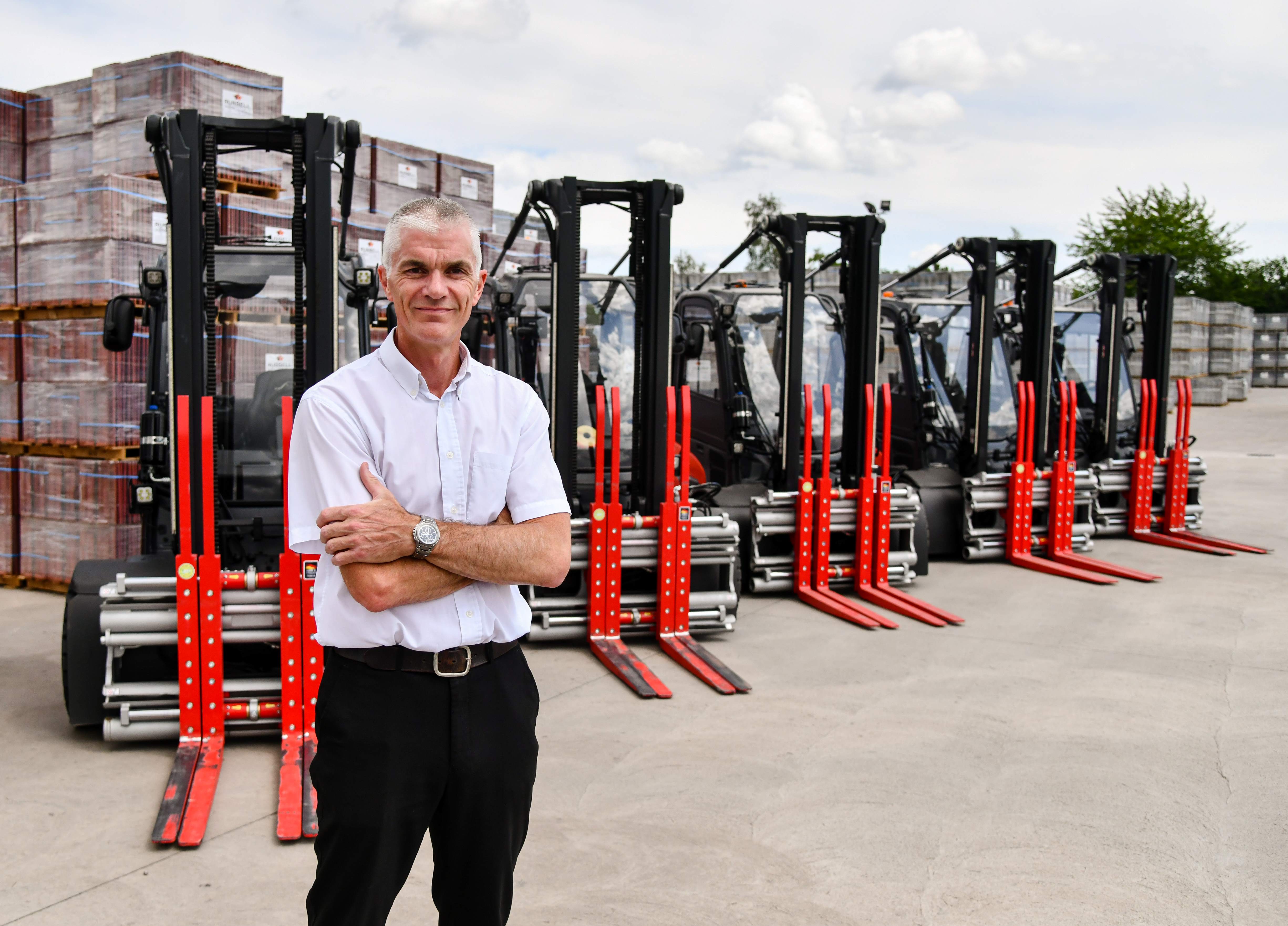 Concrete roof tile manufacturer Russell Roof Tiles has taken delivery of new Linde Material Handling electric forklift (EFL) trucks across its three sites.
The company has invested almost £1 million in state-of-the-art electric forklifts, showcasing its commitment to sustainability and further aligns with its mission to minimise its carbon footprint.
The 11 Linde 'X Range' electric forklift trucks will be used across both of its two sites in Burton and one in Lochmaben.
---
---
The emissions-free electric forklifts are renowned for their exceptional performance, energy efficiency, and eco-friendly design. They are the first of their kind, whose high performance and robustness made them hugely appealing to Russell Roof Tiles.
Bruce Laidlaw, operations director at Russell Roof Tiles, said: "The investment reflects our dedication to sustainability and embracing greener technology. The addition of our new electric forklifts will not only enhance our efficiencies but also help us reduce our environmental impact and save on escalating energy costs."
The Linde 'X Range' electric forklift trucks offer several advantages. With advanced Lithium-ion battery technology, they provide extended operating times and rapid charging capabilities.
The forklifts come equipped with cutting-edge safety features, enhancing the wellbeing of its employees, and ensuring a safe working environment. The new fleet will offer operators comfort and ease of use, leading to improved efficiency and productivity across both of its sites.
---
---
Chris Probert, account manager at Linde Material Handling (UK), added: "We are pleased to be part of Russell Roof Tiles' pledge to become Net Zero by 2040.The introduction of our new electric trucks will play a big part in reaching this goal. We look forward to working together for many years to come."
Russell Roof Tiles' ongoing dedication to sustainability extends beyond the introduction of electric forklift trucks.
Recently, the company announced a £18.5m investment to its Burton site. The latest investment will deliver more manufacturing lines and a new 1600 sq m building which will house a state-of-the-art curing chamber (only the second of its type in the country) for the concrete tiles.
The new facility, a QUADRIX® from Kraft Curing Systems GmbH, accelerates the curing process through the controlled addition of heat and humidity. This guarantees a continually uniform environment for curing, with high air volumes at a low flow rate. Not only does this new system improve quality of the concrete roof tiles it is the most sustainable curing method available globally, aligning with Russell Roof Tiles' commitment to sustainability.
---
---
In January last year, the company also announced its mission to reach Net Zero by 2040 and has already been investing in sustainability for over 10 years.
The Linde electric forklifts are an investment in the future of Russell Roof Tiles, aiming to encourage other industry frontrunners to follow its lead and switch to electric too.
Russell Roof Tiles provides roofing solutions for leading UK housebuilders and high-profile social housing and commercial projects, where sustainability and eco-credentials are of the utmost priority.
---