SCAPE Scotland launches net zero procurement guide for public construction contracts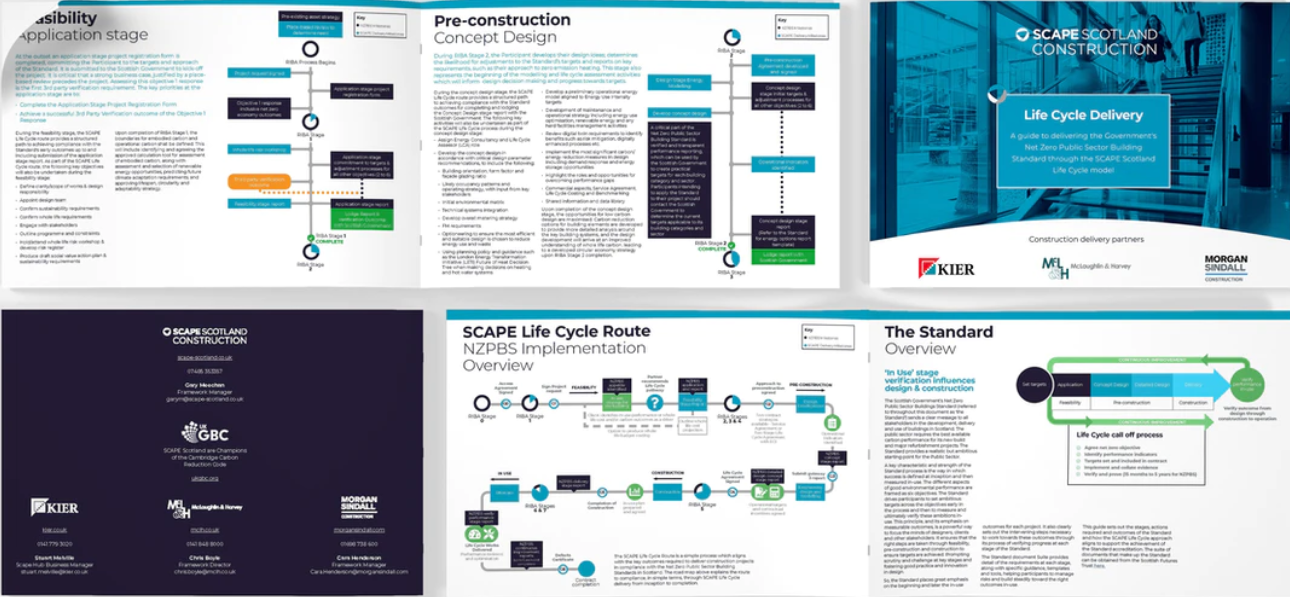 Public sector procurement authority SCAPE Scotland has launched a new procurement guide that will enable public bodies to achieve the Scottish Government's Net Zero Public Sector Building Standard for construction projects.
The new Lifecycle procurement solution has been hailed as the first in the UK to offer a procurement and delivery vehicle for public sector construction projects – both new build and retrofit – to meet net zero standards.
The procurement route is available across all of SCAPE Scotland's construction procurement frameworks, covering £2 billion worth of projects being delivered in the next five years.
---
---
Holyrood has previously outlined that its Net Zero Public Sector Building Standard, which elevates energy and environmental objectives to core project outcomes for public sector buildings, could be made mandatory as early as next year.
The new SCAPE guide, which is supported by industry leaders including Morgan Sindall, Kier and McLaughlin & Harvey, comes not long after the UK Green Building Council launched its UK Net Zero Carbon Buildings Standard, which SCAPE intends to use within its frameworks to robustly verify that built assets have achieved net zero carbon status.
While significant progress is being made towards achieving net zero construction across Scotland, contractors believe that the modest increase in capital outlay required, coupled with inflation, is holding back the rate at which environmentally conscious building specifications are being adopted when procuring projects.
With greener buildings proven to be more cost-effective in the long-term, the new support will provide a clear pathway to net zero and better enable public sector organisations to make the business case for innovative design choices that lower carbon emissions.
---
---
Chris Clarke, performance and improvement director at SCAPE Scotland, said: "The climate emergency is the greatest issue of our time, and one the public sector in Scotland is already moving to address in the wake of COP26. However, at a time when the capital cost of investing in net zero is being temporarily inflated by global pressures, it's critical that we provide those responsible for supporting community investment with the tools to continue driving the green agenda.
"With the Scottish Government set to mandate net zero in the very near future, our new guide creates the UK's first clear route for local authorities and other parts of the public sector to pursue the greenest standards possible."
Peter Barker, SCAPE partner and head of design management at McLaughlin & Harvey, said: "SCAPE Lifecycle provides a platform for achieving and delivering the Government's net-zero targets on public sector projects. The guide has been developed to provide an exemplar route for delivering to these targets, enabling our clients and partners to make commitments to sustainability whilst setting ambitious, but achievable, objectives in response to the climate emergency, with a view that this positive leadership will bring momentum within the construction industry as a whole and beyond."
---