Scottish Borders Council reveals 'budget for recovery'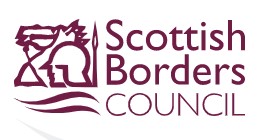 The Conservative/Independent Administration at Scottish Borders Council has revealed its budget proposals, which focus on dealing with local priorities and supporting every community to recover as quickly as possible from the Covid-19 pandemic.
The feedback of more than 760 people has helped shape the proposals, which include funding for mobile CCTV, additional investment into road repairs, more money for small community events and additional funds to be allocated within local communities.
Administration budget plan highlights include:
£325m revenue budget for 2022/23
£8.1m of savings
£500,000 increase in funding to culture and sport trusts
Additional, permanent investment to improve roads, bridges and pavements, with investment of £95.1m over the next 10 years. Plus a one-off £1.35m increase to target high profile/high priority identified local schemes
Spend to save investments in a range of energy efficiency measures designed to reduce our carbon footprint and make cashable savings
£4m capital investment over next three years on energy efficiency alone
£1.6m in 22/23 on outdoor community spaces
New Eyemouth and Earlston primary schools and new secondary schools in Galashiels, Hawick and Peebles by end of 26/27, funded by an overall £130m
£2.9m to fund additional teachers and support staff in schools
£200,000 neighbourhood support fund, for area partnerships to target local priorities
£8.61m increase to funding Social Work and Social Care funding
Funding of Scottish Living Wage increase to Social Care staff
Commitment to develop more digital solutions and deliver service improvements and efficiencies council wide
Councillor Shona Haslam, executive member for finance and budget oversight, said: "This Administration has listened to what people have been telling us and we are acting upon that feedback.
---
---
"That includes investment of £95m over the next 10 years to improve roads, bridges and pavements, as well as a one-off £1.35m to target and accelerate high priority local schemes. We've also taken on board feedback around community safety, continuing our investment in the Community Action Teams and will provide them with mobile CCTV to help their efforts to cut crime and anti-social behaviour. We're also funding additional teaching and support staff in our schools.
"Our social care services have been under immense pressure over the past two years, so we're providing an £8.6m increase in social work and social care funding, including funding the Scottish Living Wage for social care staff and we're investing significantly in upgrading existing residential care facilities and building two new ones."
Councillor Mark Rowley, leader of the council, added: "You have told us what your priorities are and with every bit of flexibility we have in our constrained budgets we've done what we can to find ways to address these priorities.
"There is a limit to what we can do though, and with a challenging financial settlement from the Scottish Government, we've had to increase Council Tax to help bridge the funding gap. A 3% increase is below inflation and whilst we acknowledge that this is another impact on household budgets, it genuinely is the only way that we could avoid damaging cuts to services which would go against the feedback we've been receiving. Our Council Tax will still be one of the lowest in mainland Scotland.
---
---
"This Administration has achieved an incredible amount since May 2017, from building new schools and rolling out the award-winning Inspire Learning programme, to millions of pounds of additional funding for our roads. We've also delivered over £63m of savings whilst supporting and protecting frontline services, provided funds for communities and local organisations to undertake local projects and funded key town centre regeneration work and new visitor attractions."
Councillor Sandy Aitchison, depute leader and executive member for sustainable development, said: "Our budget sees significant funds targeted at increasing the sustainability of the Council, and to support taking action to reduce our carbon footprint, recognising the importance of the drive towards net zero.
"We're also continuing to invest in play parks, and are increasing our support for local culture and sport trusts and flexible transport services. This will be my last budget as a Councillor, and I am incredibly proud of it and the lasting legacy it will provide for the Borders as we build for the future – tackling key challenges, recovering from the pandemic, and making the most of all the opportunities we have available to us."
---