Scottish Sculpture Workshop shares £1.75m development plans
The Scottish Sculpture Workshop (SSW) is to begin work this autumn on the first phase of its £1.75 million capital development project which will see a creative community making space, expansion of its ceramics studios and newly refurbished artist studio and accommodation all realised in the coming year.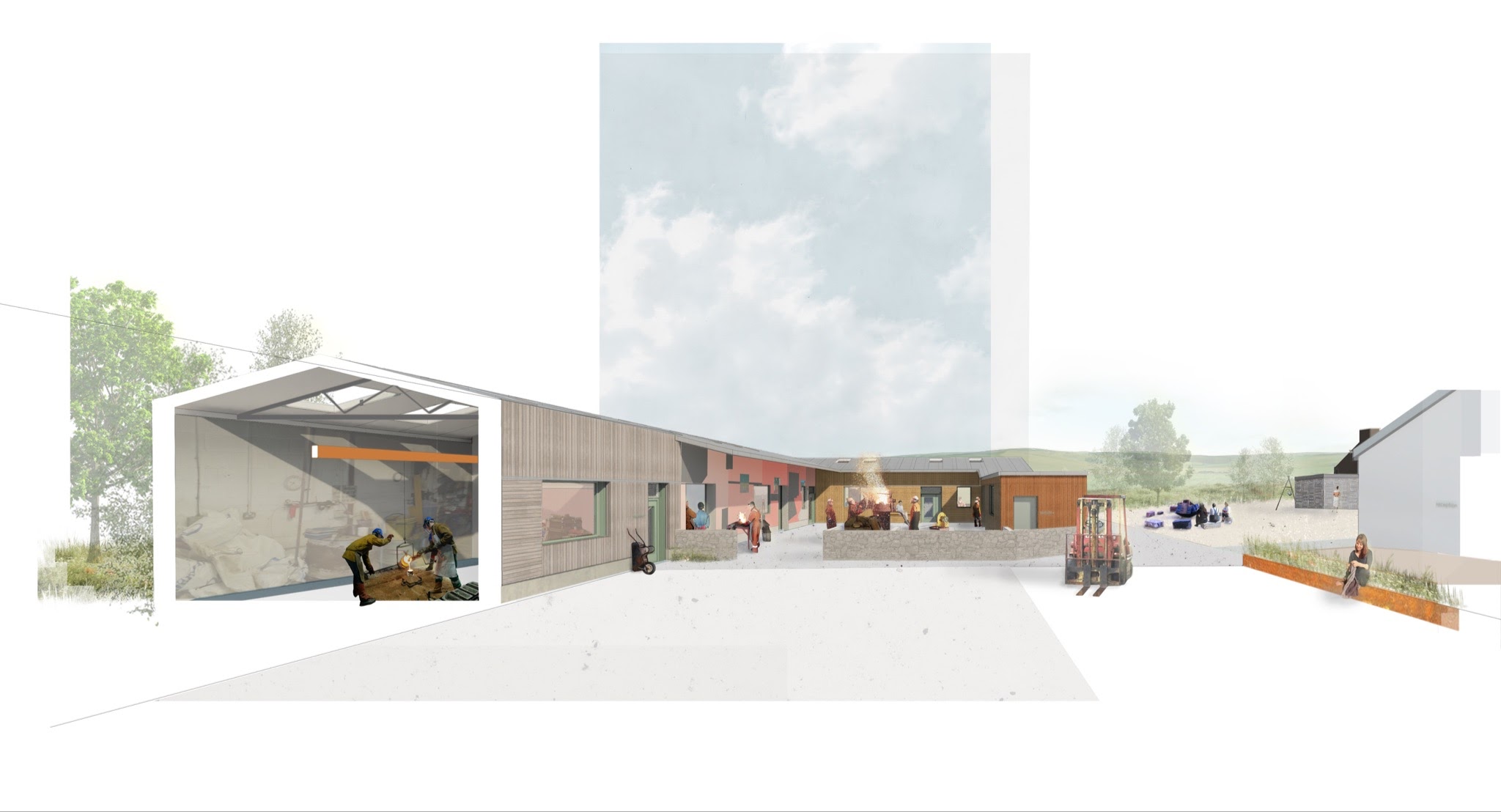 Led by Collective Architecture, the developments have all achieved planning permission from Aberdeenshire Council and have gained funding support from the Bently Foundation.
Within plans, there will be a new Community Making Space, at the front of SSW's building, highly visible and facing out towards the community of Lumsden, its design and architecture inviting people in, with dedicated space for groups and individuals to use for meeting, making and gathering. Over the coming years, SSW will be working with local people and artist collective Myvillages to develop a community-led programme in the space, through their project The Rural School of Economics.
---
---
New facilities for artists sit alongside the new community space, including a new ceramics studio with increased capacity, improved access and maximised layout and refurbishment of residential facilities for visiting artists.
Accessibility is a key part of the plans, centering SSW's office and entrance at the heart of the facilities, allowing better navigation, along with a welcoming first experience when arriving on site.
Sam Trotman, director, SSW, said: "This is an exciting moment for SSW and Phase One of an ambitious plan ahead, where we open up our site and our organisation, and improve facilities and access for artists and the local communities."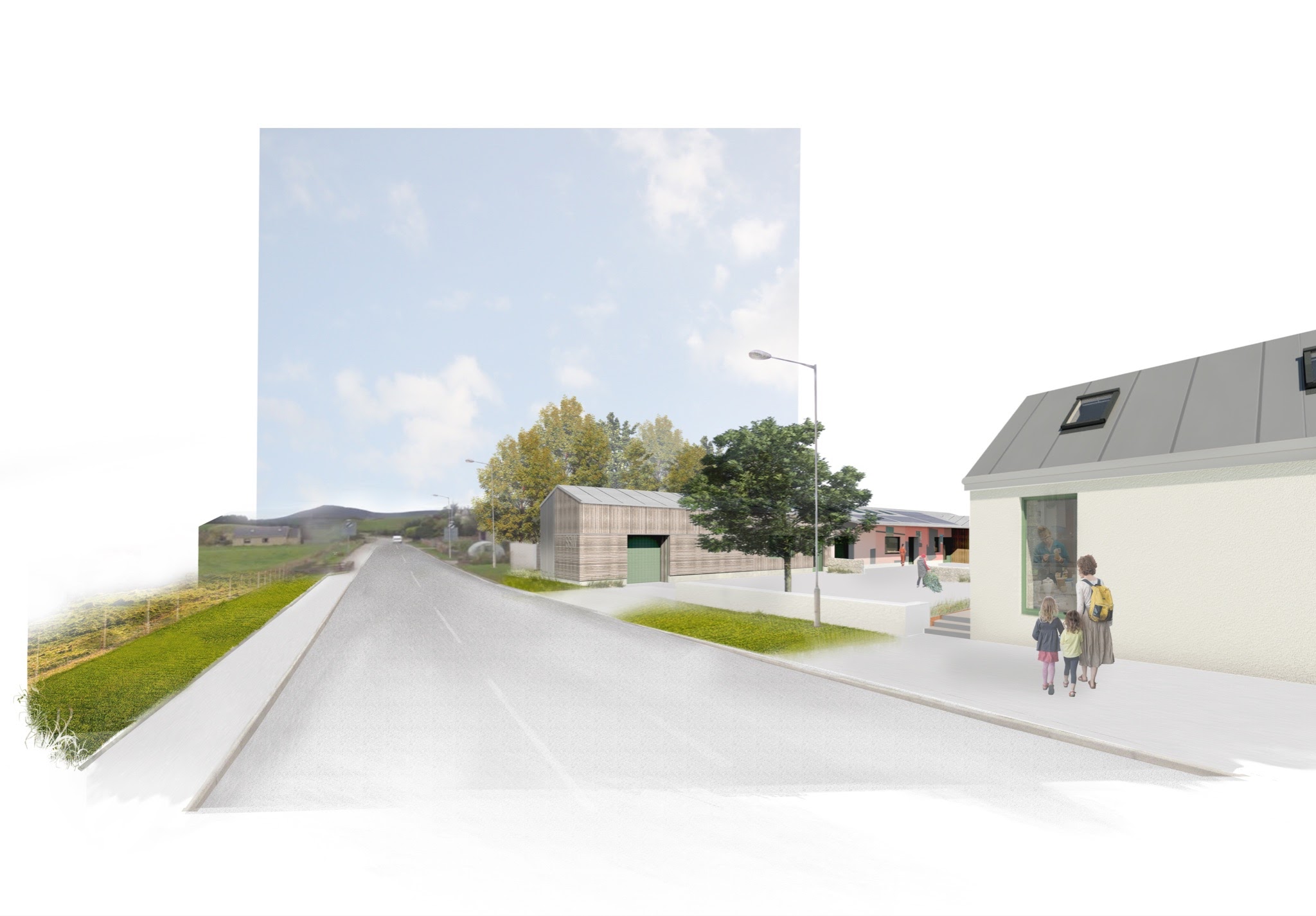 ---
---
Camille Bently, executive director of the Bently Foundation, said: "We are proud to award a grant to an organisation with tremendous community and cultural value and with a mission which also prioritises the human need for environmental sustainability in all we endeavor. We look forward to seeing SSW continue to grow and inspire a worldwide community of artists from the heart of Scotland for generations to come."
Ewan Imrie from Collective Architecture added: "We are thrilled to see the first phase of redevelopment progressing at SSW. Although this initial phase will be modest in scale, the transformations of how the spaces can be utilised will be dramatic allowing many more people to take part in activities here and benefit from this wonderful facility. The changes will also greatly improve wheelchair users' access and accommodation, providing a uniquely accessible facility."
The project will be supported by SSW's capital cluster and capital project manager, Jane Robertson. Phase Two of the capital project, which is currently being fundraised for, focuses on the development of new workshops, including foundry and casting spaces, wood and metal workshops and additional storage for materials and an accessible, residential bothy.
In all forthcoming capital plans, SSW will focus on the environmental crisis and the role of making and material processes within this and will work to ensure renewable energy production and use as well as energy capture and storage are prioritised throughout this phase.
---
---
The first developments are set to begin in October 2021 and will be ready in April 2022.
---