Sector welcomes 'encouraging' construction output increase
The UK construction sector is showing continuing signs of recovery with a 2.1% rise in activity in the three months to September following a relatively weak start to the year, according to the Office for National Statistics (ONS).
The rise in output follows a fall of 1.6% in Quarter 1 (Jan to Mar) 2018 and an increase of 0.8% in Quarter 2 (Apr to June) 2018.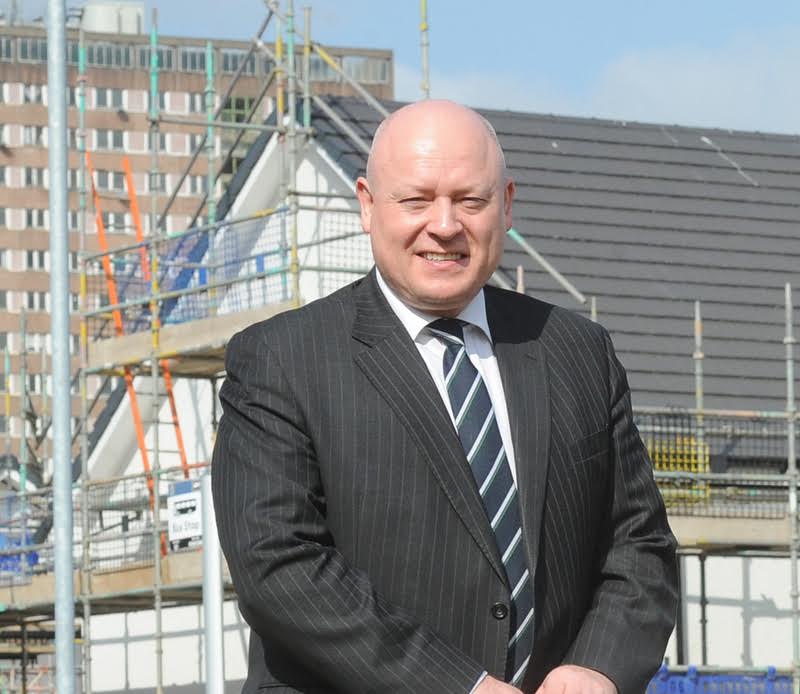 The ONS said the increase was driven by all new work which increased by 2.8%, and repair and maintenance which increased by 1.0%.
---
---
Construction output increased by 1.7% between August and September 2018, this was driven by an increase in all new work which increased by 2.8%; this was partly offset by a fall of 0.3% in repair and maintenance.
The level of the all work series for September 2018 reached £13,995 million – a record high since the monthly records began in January 2010.
Allan Callaghan, managing director of Cruden Building said: "It's encouraging to see an increase in output. This is in step with what we've seen at Cruden with another productive year of housebuilding where we have continued to grow our order book and established ourselves on a number of major frameworks.
"Housebuilding remains the jewel in the construction sector crown but the skills shortage across the industry, particularly in light of the uncertainty surrounding Brexit, remains a pressing issue. The recent announcement that the CITB has invested £5m in their Pathways to Construction programme, to help under-represented groups get into the construction industry, is a welcome step in the right direction.
---
---
"We all need to play our part to maintain a steady flow of skilled and talented workers and our Cruden Academy is committed to training nearly 100 young apprentices every year to help support the future of this important sector."
Mark Robinson, Scape Group chief executive, added: "It is extremely promising to see output increase by £872m on the quarter. Clearly, firms are brushing off their Brexit blues and getting on with the business of building more schools, hospitals, homes and roads for the public.
"But we must not become complacent. Although the industry has bounced back, events in the first quarter of this year had a profound impact on businesses at large and significantly affected output. With Brexit edging closer, and the possibility of a 'no-deal' scenario looking increasingly likely, it is more important than ever that we maintain a steady stream of new work and supports SMEs wherever possible.
"It is also encouraging to see notable contributions from both private and public housing work. Now that councils borrowing caps have been lifted they have the opportunity to deliver public housing at a volume not seen in the last 30 years. But barriers still remain. Our recent report revealed that the skills shortage, slow construction and a lack of resourcing capacity remain fundamental obstacles to our ability to build at the scale we need. So we truly see a revolution in council building, the government needs to consider ways of adjusting the planning system to create fast track routes for modular homes to be built."
---
---
Clive Docwra, managing director of construction consulting and design agency McBains, added: "Today's figures are encouraging and show that the industry is building some momentum – with three-month on three-month growth recorded again"
"However, issues such as Brexit and the high cost of imported materials are still hanging over the sector and holding back key investment decisions.
"Recruitment is also a growing issue, with wages of scarce skilled tradespeople continuing to rise and the future status of EU-workers in the UK still unclear beyond March 2019."
---