Shawfair contributes to significant memorial site and monument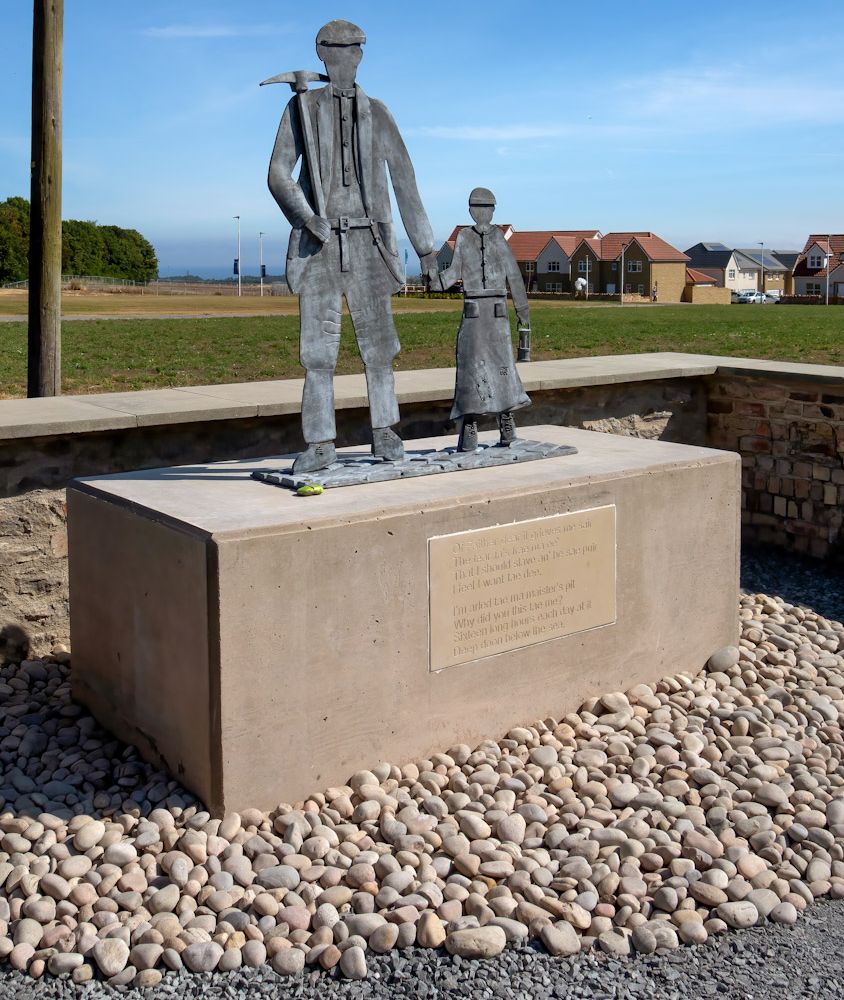 The masterplanners behind the development of Shawfair, a new town south of Edinburgh incorporating the village and community of Danderhall, have supported the discovery and development of the railway mining platform at The Edmonstone Waggonway found on its land.
Representatives from Shawfair LLP joined members of the community and the other partners to take part in the ceremony, organised by Danderhall Guerrilla Gardeners, to unveil a plaque and statue. The event marked the existence of child miners in the parish and also to honour those in the pit disaster of 1839.
Shawfair LLP, Coalfields Regeneration Trust and Midlothian Council worked as partners to support the work of Danderhall Guerrilla Gardeners and young people from Guerrilla Kids to help them restore and develop this important monument for the Danderhall village and community.
---
---
Ian Dewar, from Thomas & Adamson and project manager for Shawfair LLP, spoke at the event.
He said: "I feel privileged to have been asked to speak. When we started work last June to clear unsightly trees and bushes for the Danderhall Guerrilla Gardeners it revealed a historical artefact in the form of a railway mining platform, where child labour had once been utilised and disaster had struck on more than one occasion. This discovery started activity from the whole community masterminded by the Danderhall Guerrilla Gardeners with each of the partners playing a significant role.
"We alongside companies in our generous supply chain and a grant from Coalfield Regeneration Trust enabled the platform walls to be rebuilt and together supported hard and soft landscaping in advance of the Guerrilla Gardeners making the site ready for the official launch."
"It has been great to witness the community getting involved, particularly local school kids, with the construction of planters and planting as well as taking an active part in the ceremony. I am delighted to be part of the launch and can see how The Edmonstone Waggonway will become a new destination for visitors to the area.
---
---
Shawfair LLP is a joint venture between Buccleuch Property and Mactaggart & Mickel Homes.
---