Sibbald Training welcomes SANY Group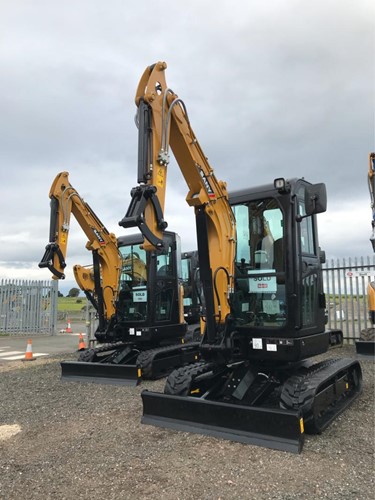 SANY is currently ranked 5th in the KHL table of world's largest construction equipment manufacturers and is the world's largest manufacturer of excavators.
Selling over 60,000 excavators per year, SANY is the number one brand in China and is now focused on growing its presence in the UK & Ireland.
The company is building a new dealer network across England and Wales, however, in Scotland, SANY is embarking on a direct sales and support route.
Whilst SANY establishes premises in Scotland, Sibbald Training has provided a temporary home for the SANY team and excavators. SANY will continue to work with Sibbald Training when it moves into its new premises as Sibbald's facility in Blackridge will be the new home for SANY's demonstration fleet and will be the location of future SANY dig days.
---
---
---