Site visit to determine fate of Glasgow mixed-use proposal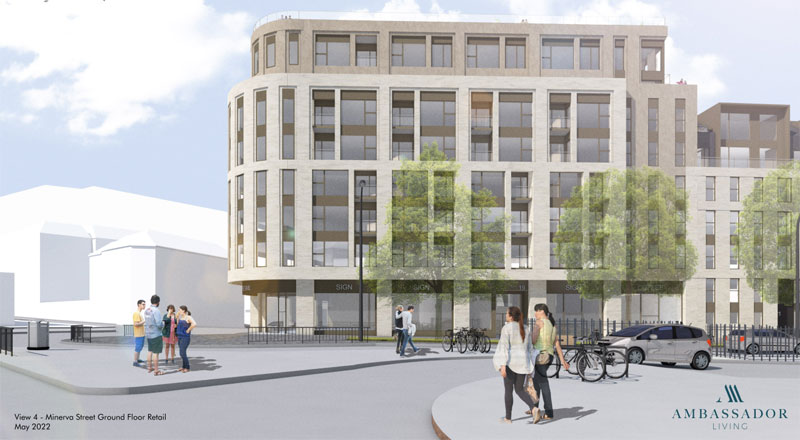 A decision on whether to approve a mixed-use development in Glasgow has been delayed to allow councillors to visit the proposed site.
Ambassador Living submitted a detailed planning application to Glasgow City Council in May for the creation of 132 apartments with six commercial units on the ground floor at the corner of Finnieston Street and Minerva Street.
The revised proposal superseded an earlier plan for 155 apartments and retail space.
---
---
Named to reflect its New York City aesthetic, Ambassador Living said the West Avenue project is designed to reinvigorate the brownfield site with a landmark development.
The building would be on the car park that currently serves two large retail units — Lidl and the former PC World outlet, which is vacant.
The empty unit would be knocked down and a car park for Lidl created on that land.
The Lidl building would be refurbished and provided with new frontage, towards Finnieston Street.
---
---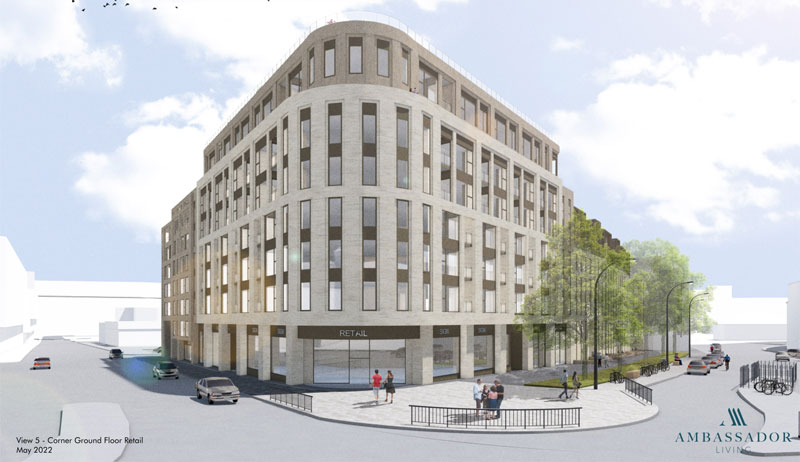 Councillors on Glasgow's planning applications committee were due to consider the proposal on Tuesday.
Nearly 300 public objections have been received but planning officials were in favour of the application.
Their report stated: "The proposed building is of a high quality design and uses natural sandstone as its principal elevation material to maintain the character of the St Vincent Crescent Conservation Area.
---
---
"The scheme respects the established building lines of the street (setting back to retain the existing trees).
"The proposed scheme, coupled with the G3 Abode development completed in 2011, combine to form a contemporary curved stone façade on the south side of Minerva Street that is scaled to be respectful of the listed buildings [opposite] whilst prominent enough at the corner to celebrate the node and strengthen the southern side of this key junction."
Councillors have now decided to visit the proposed site before deciding whether to approve it.
---