Some jobs saved as McGill officially enters second administration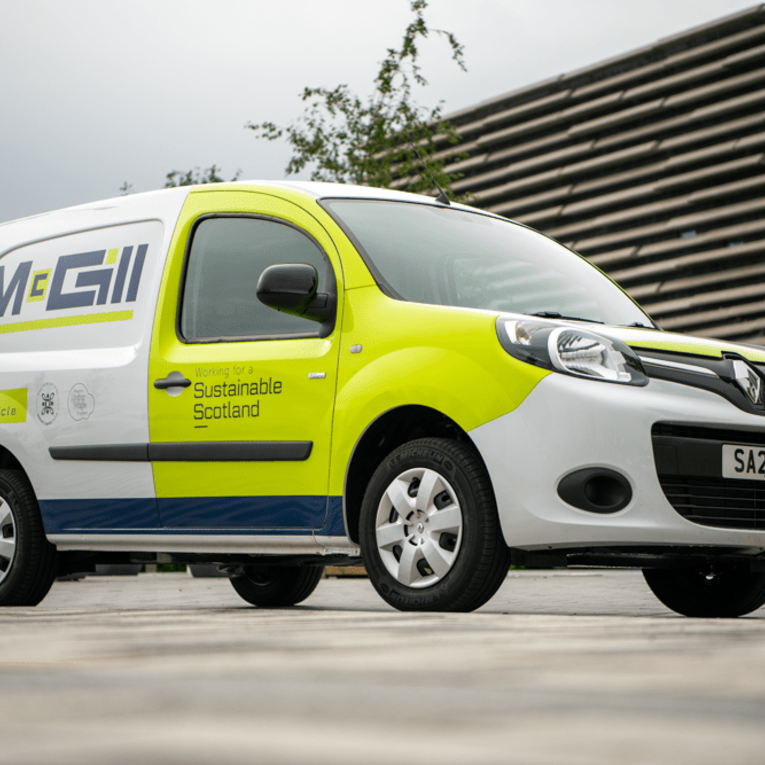 Dundee-based contractor McGill has officially entered administration for the second time in less than four years.
Filings at Companies House show the company, lately registered as McGill Facilities Management Ltd, appointed an administrator on August 25th.
The firm submitted a notice of intent to appoint administrators with the Court of Session at the start of the month. Interim liquidators at William Duncan (Business Recovery) Limited were then appointed.
---
---
Weeks of uncertainty were brought to an end when workers were informed at lunchtime on Thursday at the company's Harrison Road headquarters that McGill Facilities Management Limited is now in administration.
Barry Stewart and George Lafferty of Leonard Curtis, who were appointed joint administrators, said some jobs have been rescued after the fire and security division of the company was successfully sold.
Operating to a tight timescale, the joint administrators – with particular assistance from the company's director – marketed the business and assets to a wide and relevant audience; liaising with a number of interested parties.
A buyer was found in SPG Fire & Security Ltd – a Galashiels-based firm which intends to continue operations and service the division's customer base.
---
---
Leonard Curtis' Barry Stewart said: "The company had been struggling with regards to cashflow in particular for a period of time and despite accessing Government assistance via the Coronavirus Business Interruption Loan Scheme, insolvency was unavoidable and the business was marketed for sale.
"We are pleased to say this process resulted in the going concern sale of the fire and security division which will assist in maximising realisations for creditors whilst protecting a number of jobs."
Errol Lawrie, McGill Facilities Management Ltd director, said: "This has been a particularly difficult period for all the employees and customers and whilst it is disappointing that we were unable to save the whole business it does give me some comfort we were able to save this division and a number of local jobs."
Simon Gillie, managing director at SPG Fire & Security Ltd, added: "The acquisition of this well-respected division further enhances our position in the fire and security market and I am delighted to now be working with the team and continuing to look after its customers and clients."
---
---
Since McGill's notice of intent to appoint administrators became public, reports surfaced that some employees had not received their wages, despite assurances that the weekly sums would still be paid. The impacted workers were then instructed to stay at home.
An email sent from McGill's HR department told employees: "We have taken external advice regarding the situation with potential nonpayment of wages today.
"We have been advised that if the wages do not arrive in your bank account today, that as of Monday August 8 2022, you are requested to stay home and be contactable and available for work during your normal hours.
"This ensures that you are fulfilling your obligations as an employee of McGill Facilities Management Ltd and you will be paid your full basic salary for these hours.
---
---
"Should funds arrive in your account prior to Monday morning, then you will be expected to report to work/site as normal on Monday."
Employees then contacted Scottish Construction Now to raise concerns over their pensions - alleging that pension contributions deducted from some employees' wages have not been paid into the designated pension fund and claiming that the pension scheme has not been registered with HMRC.
A letter to workers from People's Pension confirmed the allegations, with the workplace pension provider adding that it was to report McGill to the Pensions Regulator.
The letter stated: "We're writing to let you know that your employer has not paid contributions for you for April 2022.
---
---
"If your employer does not make payment and contributions become overdue by more than 90 days (three months) we will report them to the Pensions Regulator."
The letter to workers added: "Your employer must pay contributions into your pension pot each time you're paid (if you meet certain criteria).
"These contributions are usually made up from money deducted from your wages and money from your employer."
McGill has been working in the commercial and public sector for more than 40 years – offering contractor, refurbishment and fit-out specialist services.
But the business fell under significant financial pressure due to a combination of factors caused by the COVID-19 pandemic, a number of loss-making contracts and material price inflation.
The Dundee company, which recently won contracts with Dundee City Council and the Scottish Police Authority, as well as several housing associations, previously went into administration in January 2019, causing around 400 employees to lose their jobs.
In March 2019, the McGill assets were initially purchased from administration for around £1 million by Dundee businessman Graeme Carling. They were purchased under his company Catalus Energy Investments Ltd. This business, which was renamed Qwerty100 Ltd at the end of last year, is currently being pursued by HMRC for unpaid liabilities.
A company spokesman revealed that its lender, Lloyds Bank, had withdrawn its support, leaving it with no working capital.
The spokesman added: "As a fast-growing business, working capital is essential. Up until recently, McGill Facilities Management Ltd had a facility provided by Lloyds Bank. Recently the business received notice that Lloyds were removing the working capital bank facility due to a change in their perceived risk in the construction sector. This is a problem facing the entire building industry."
According to Companies House, Graeme Carling's directorship of McGill was terminated in June 2021. United Capital, where Mr Carling is still a director, remains its owner.
In a statement following the latest administration, Mr Carling described the development as "hugely disappointing."
He told Scottish Construction Now: "It is hugely disappointing that McGill finds itself in this position again, three and a half years after we acquired it out of administration.
"It has been frustrating not being able to speak about the situation over the past few weeks, as we respected the legalities of the restructuring process that was undertaken by the McGill chief executive and his team.
"As an investment company, United Capital took a chance knowing it would be difficult and high risk under normal conditions.
"Despite millions of pounds of investment, and fully backing the McGill management board, the unprecedented challenges of the past few years proved too difficult to overcome.
"We managed to secure many of the employees' jobs within our other businesses, and are happy some of the employees have committed to take forward their division of the business on their own."