Stewart Milne Group awarded for innovative approach to skills gap
Homes for Scotland has presented the team behind Stewart Milne Group's Fast Track Apprenticeship programme with an Innovation Award at a virtual ceremony.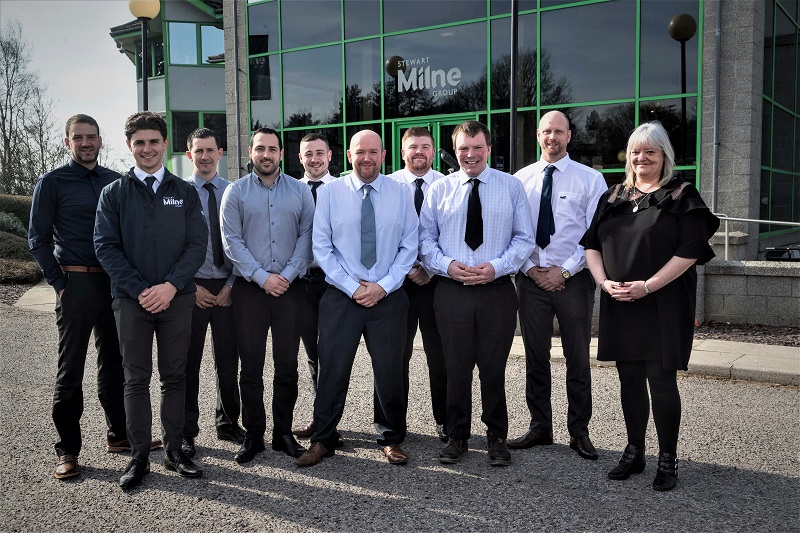 The programme offers apprentices the opportunity to train as construction site supervisors with a view to becoming the site managers of the future.
The first pilot of the programme was launched in March 2019, with 12 attendees made up from home builders Stewart Milne Homes and Miller Homes. Following wide-ranging consultation with housebuilders, trade bodies, unions, sector skills councils, training providers and support from the CITB, the additional pathway into the MA has been specifically designed for the housebuilding industry.
---
---
The implementation of the MA pathway comes at a crucial time for the industry which has faced another difficult year of skills shortages, with workers affected by Covid-19 and Brexit.
According to the Office for National Statistics, construction employment fell from 2.3 million in 2017 to 2.1 million by the end of 2020. This represents a 4% decline in UK-born workers, but a much more significant 42% fall in EU workers. Many operators in the sector are now reporting a shortage of skilled construction workers, including joiners, quantity surveyors, electricians, and other skilled trades.
With the 2021 Budget introducing a range of measures aimed at incentivising employers to create new apprenticeship roles within the industry, Stewart Milne Group was ahead of the curve introducing the MA and now hope it will be rolled out for use by all housebuilders to attract trainees or develop skills in the existing workforce.
---
---
Susan Hudson, learning and development manager at Stewart Milne Group, said: "The whole team at Stewart Milne Group is absolutely thrilled to be recognised by Homes for Scotland for our successful MA programme.
"The last two years has been an incredibly tough period for everyone, and the construction industry has definitely felt the impact. We hope that this award will shine a spotlight on the programme and encourage more house builders to adopt it, in turn, bringing in an enthusiastic, skilled and ambitious workforce."
Ms Hudson added: "As well as being a great opportunity for those currently working in the industry who are looking for career progression, the programme also markets the benefits to school leavers and those undertaking college-based studies, who don't necessarily want to go to university but still want to have the opportunity to develop a professional career in a fast paced and progressive industry."
The framework allows an individual to gain the MA using an SVQ in Construction Site Supervision, coupled with an industry recognised supervisory qualification – the ILM Diploma in Management and Leadership Practice for the Construction and Built Environment sector.
---
---
Participating employers will deliver on-the-job learning relevant to their own company which means the programme can be fully tailored to support each housebuilder, incorporating their own business model and internal structure as part of an overall internal skills academy to attract, engage and retain staff.
Stewart Milne Group is currently training 34 apprentices and trainees, including civil engineers, quantity surveyors, sales consultants, architectural and design technicians as well as joiners, bricklayers, electricians, plumbers and painters.
The group is committed to attracting young people into the industry and providing the best training, mentoring, and learning experience to nurture and support their development.
---