STUC: Major concerns remain over safety and regulation of non-essential businesses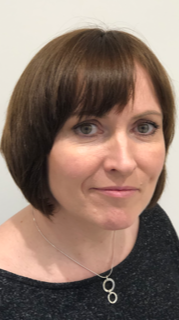 Unions have emerged from their latest meeting with the Scottish Government with major ongoing concerns over the regulation of non-essential businesses and the "flouting" of government guidance to gain a competitive advantage.
Ahead of yesterday's meeting with cabinet secretary for economy, fair work and culture, Fiona Hyslop, STUC issued a call for more definitive guidance on shut down of non-essential services, with particular references to manufacturing, food & drink, and construction.
Following the meeting, the trade union body said it welcomed a commitment from the First Minister to consider additional guidance but concerns remained over safety and the regulation of essential and non-essential businesses.
---
---
Following the meeting, STUC general secretary designate Rozanne Foyer said: "We remain strongly committed to our high-level engagement with the Scottish Government. There is no doubt that, in certain areas, the Scottish Government is taking a more safety-first approach than the UK Government and we welcome that. This is complicated and fast-moving situation. We are appreciative of the role the cabinet secretary for fair work is hearing and seeking to take action on our concerns.
"Nevertheless, we are angry that businesses are continuing to flout the government guidance and are finding loop-holes in order to gain competitive advantage. We reported dozens of instances from aviation, construction, manufacturing and the food and drink sector where companies are, quite frankly, at it. Prioritising profit over the health of their workers and the wider public.
"In the meeting we demanded clearer guidance on what constitutes essential business activity and a sector by sector approach with full union engagement to close down shady practice. This must involve sector bodies, key industry players, trade unions and government. Unions are a vital channel for information and our Health and Safety reps need to be listened to.
Foyer also called for the full engagement of the Health and Safety Executive (HSE), adding: "The HSE has a crucial role to play and they need to be involved at a strategic industry level. Unfortunately the HSE has been cut back to the bone in recent years so the UK Government needs to immediately increase resources so that a properly funded service can put properly protected experts into the field to help us get this right."
---
---
Read all of our articles relating to COVID-19 here.
---