Summer start date for Hillcrest's new affordable homes at Dundee Waterfront
Hillcrest Housing Association is to team up with Cullross to deliver 119 new affordable homes at Victoria Dock in Dundee.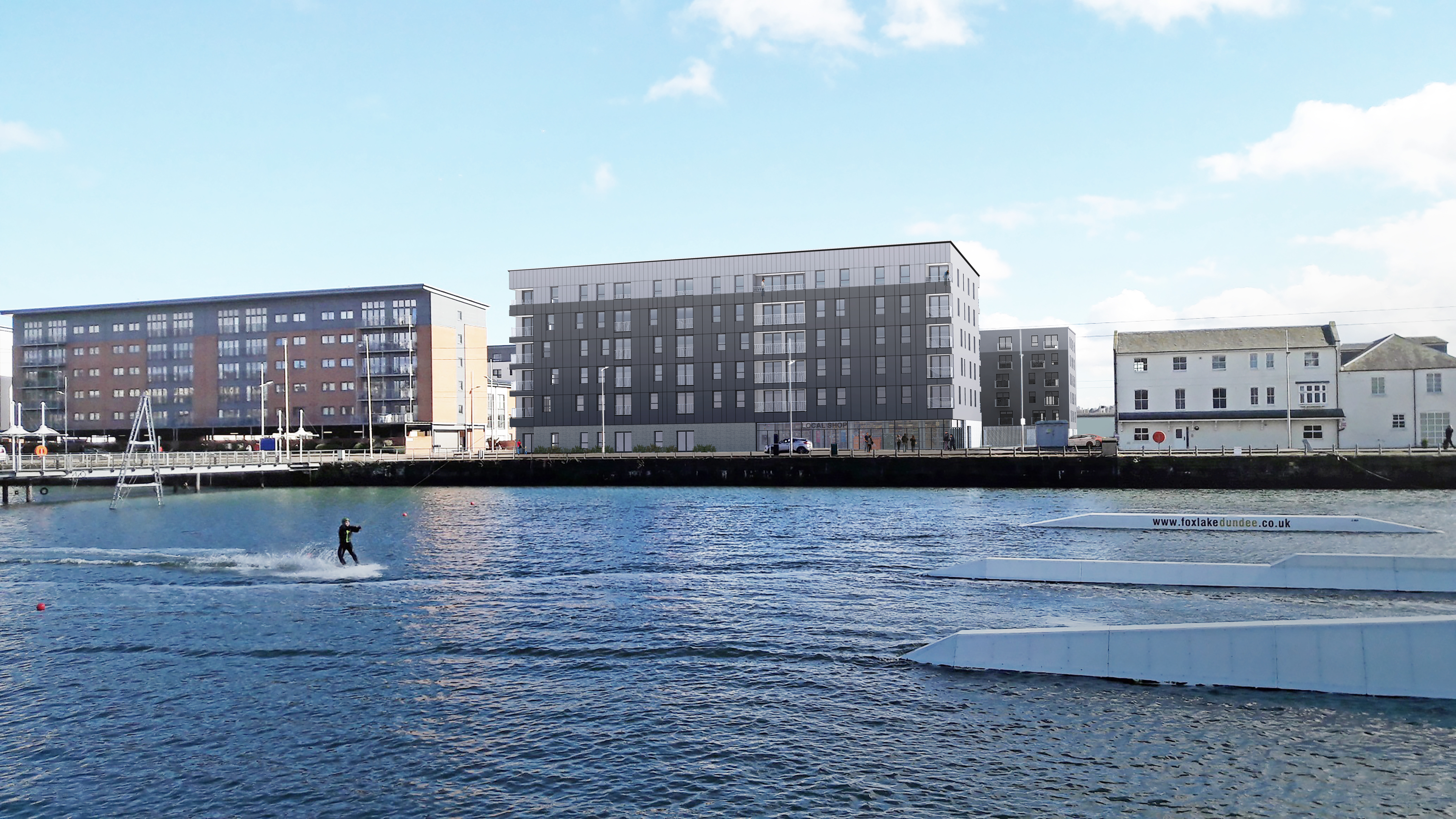 The developer said it will transform the site, which sits alongside the ongoing regeneration of Dundee's Waterfront, into "eye-catching" homes along with a new ground floor retail space.
Under the plans, brought forward by JM Architects, the new homes will be a mix of social and mid-market rent, spread across two blocks of flats. 53 of the homes will be available for social rent, offering a welcome boost to the city's housing provision, while 66 homes will be available for mid-market rent.
---
---
The site was once an important and thriving quay in Dundee, opening out onto the Firth of Tay to the east of the Tay Road Bridge. Construction of Victoria dock was begun in the 1833 by the Dundee Harbour engineer, James Leslie (1801-89), to a design by Thomas Telford (1757-1834). However, it was not completed until 1875. Occupying (10.7 acres), this was one of the largest enclosed docks in Scotland.
Today, Victoria Dock is used as a marina, part of the City Quay redevelopment. Permanently anchored in the dock are HM Frigate Unicorn, the oldest British-built ship afloat anywhere in the world, and the historic North Carr lightship.
Planning permission for the development was approved in December and work is ongoing to prepare for a site start in summer 2019.
Ryan Fletcher of Cullross said: "This is such an exciting opportunity to deliver new affordable homes in Dundee's Waterfront, a stone's throw from the V&A, with magnificent views on to the Tay and very close to the city centre amenities. It really will be a fantastic place to live."
---
---
Hillcrest's director of development, David Zwirlein, added: "Hillcrest are delighted to be developing 119 new affordable homes in a fantastic location on the Dundee waterfront. Right in the heart of the city's wider waterfront redevelopment, these good quality homes will offer unrivalled views over the River Tay and back inland over the city and will come with the latest energy efficiency measures to help tenants save on bills.
"Work is set to begin this summer, with the homes expected to be completed around Autumn 2019."
---